Effects of Clonazepam on Dental Treatment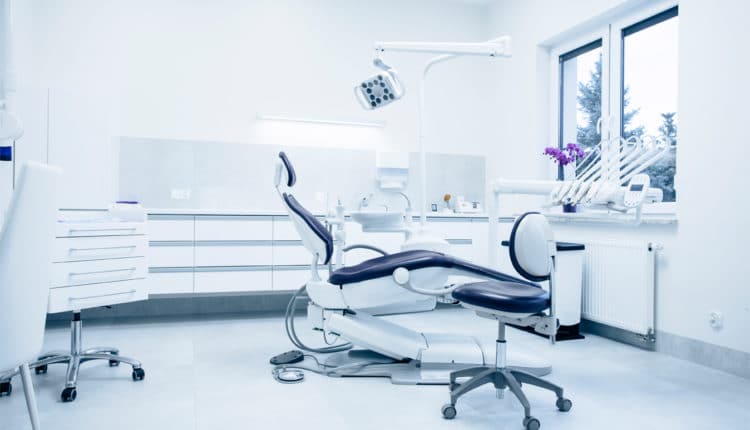 One of my patients takes clonazepam to address her anxiety and prevent panic attacks. She is scheduled to begin four quadrants of scaling and root planing, and I would like to provide anesthesia to make this experience more comfortable. Should I be concerned about the local anesthesia interacting with the clonazepam?
1 Answers
The United States Food and Drug Administration approved clonazepam (brand name Klonopin) for the treatment of epilepsy and panic disorders in 1975. Therapeutically, clonazepam is a benzodiazepine drug with anticonvulsant and anxiolytic properties.
1
 Benzodiazepine drugs are commonly used for the treatment of anxiety disorders and panic attacks.
2
Benzodiazepine drugs are central nervous system (CNS) depressants and inhibit nerve impulse transmission in the motor cortex.1 Common side effects of clonazepam include drowsiness, dizziness, confusion, and motor impairment. It has an intermediate onset of action, with peak blood levels occurring in 1 hour to 4 hours.
1
 The usual daily adult oral dose is 1 mg to 2 mg with a half-life ranging from 18 hours to 50 hours and minimal toxicity in overdose.1–3 A literature search found no specific contraindications related to the administration of local anesthetic agents for patients taking clonazepam. The concomitant use of local anesthetics and benzodiazepines, however, may have additive depressant effects, as both drugs are CNS depressants. Clinicians should monitor patients for potentially excessive or prolonged CNS depression and other adverse effects.
1,2
Caution should be observed when treating older adults who are taking clonazepam. They metabolize benzodiazepines more slowly than younger individuals and are more sensitive to their effects, even at similar blood plasma levels. The recommended dose for an older adult is approximately half the typical dose prescribed to a young adult, and it should be prescribed for short-term use.
4
 Long-acting benzodiazepines, such as clonazepam, are not generally recommended for older adults due to the risk of drug accumulation.
4
Clonazepam is not recommended for use in patients younger than 18 and should not be used in individuals with a history of sensitivity to benzodiazepines and those with liver disease. A medical consultation to evaluate blood levels should be considered for individuals with symptoms of blood dyscrasias prior to initiating care.
3
Adhering to basic concepts for treating individuals with fear and anxiety can help patients cope with stressful situations and tolerate dental procedures. These include building a trusting patient-provider relationship and enabling patients to feel like they have control during treatment.
5
 Dental anxiety and panic attacks keep many individuals from seeking dental care; however, skilled clinicians combined with appropriate drug therapy can help patients manage treatment appointments and provide positive dental experiences. Based on a comprehensive review of the medical history, the clinician can determine which local anesthetic agent is most appropriate for the scheduled appointment. For individuals with significant anxiety, it is important to utilize effective pain control measures to minimize discomfort during treatment.
References
Medline Plus. Clonazepam Available at: nlm.nih.gov/medlineplus/druginfo/ meds/a682279.html. Accessed May 25, 2015.
Little JW, Falace DA. Dental Management of the Medically Compromised Patient. 7th ed. St. Louis: Elsevier Mosby; 2013:56,57,466,521,525.
Mosby's Dental Drug Reference. 11th ed. St. Louis: Elsevier Mosby; 2014:316–317.
Drugs.com. Drug Interaction Report. Available at: drugs.com/interactionscheck.php? drug_list=703-0,1464-0. Accessed May 25, 2015.
Bassett K, DiMarco A, Naughton D. Local Anesthesia for Dental Professionals. 2nd ed. New York: Pearson; 2015:361.
Please login or Register to submit your answer