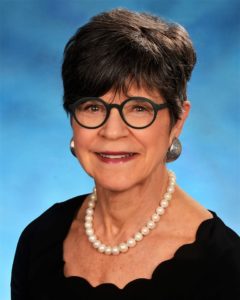 Dimensions of Dental Hygiene is pleased to announce that Jacquelyn L. Fried, RDH, BA, MS, is the 2019 recipient of The Esther Wilkins Lifetime Achievement Award in recognition of her tremendous impact on the art and science of dental hygiene. It is with great pleasure that we, together with premier sponsor Colgate and supporting sponsors Patterson Dental and PDT, Inc., present this award to Ms. Fried, whose efforts have broadened the understanding and acceptance of dental hygienists as critical members of the health care team and ensured the success of a new generation of dental hygienists.
Ms. Fried began teaching at the University of Maryland School of Dentistry in 1978, and has been instrumental in educating and inspiring the next generation of dental hygienists. With her outside-of-the-box thinking, she continues to play an important role in the development and progression of interprofessional education, cementing the importance of the dental hygienist on the greater health care team. In tandem,
Ms. Fried's dedication to tobacco cessation research and intervention has also ensured that the dental hygienist is known as the key health care professional in helping patients quit tobacco use.
Named after its inaugural recipient, the late dental hygiene leader Esther M. Wilkins, BS, RDH, DMD, The Esther Wilkins Lifetime Achievement Award is presented each year to recognize the distinguished career of an individual who has consistently contributed to the enrichment of the dental hygiene profession.