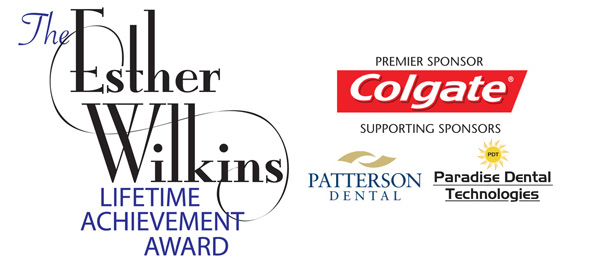 2019 Award Recipient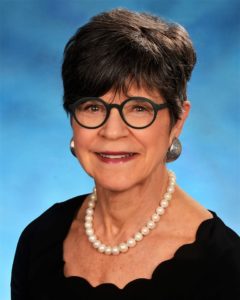 Dimensions of Dental Hygiene is pleased to announce that Jacquelyn L. Fried, RDH, BA, MS, is the 2019 recipient of The Esther Wilkins Lifetime Achievement Award in recognition of her tremendous impact on the art and science of dental hygiene. It is with great pleasure that we, together with premier sponsor Colgate and supporting sponsors Patterson Dental and PDT, Inc., present this award to Ms. Fried, whose efforts have broadened the understanding and acceptance of dental hygienists as critical members of the health care team and ensured the success of a new generation of dental hygienists.
Ms. Fried began teaching at the University of Maryland School of Dentistry in 1978, and has been instrumental in educating and inspiring the next generation of dental hygienists. With her outside-of-the-box thinking, she continues to play an important role in the development and progression of interprofessional education, cementing the importance of the dental hygienist on the greater health care team. In tandem,
Ms. Fried's dedication to tobacco cessation research and intervention has also ensured that the dental hygienist is known as the key health care professional in helping patients quit tobacco use.
Named after its inaugural recipient, the late dental hygiene leader Esther M. Wilkins, BS, RDH, DMD, The Esther Wilkins Lifetime Achievement Award is presented each year to recognize the distinguished career of an individual who has consistently contributed to the enrichment of the dental hygiene profession.
PAST WINNERS
2010 Esther M. Wilkins, BS, RDH, DMD
2011 Maxine Alper Tishk, RDH, MS
2012 Gail N. Cross-Poline, RDH, MS
2013 Michele Leonardi Darby, BSDH, MS, and Margaret Walsh, RDH, MS, MA, EdD
2014 Juanita S. Wallace, RDH, PhD
2015 JoAnn R. Gurenlian, RDH, MS, PhD
2016 Pamela R. Overman, RDH, MS, EdD
2017 Olga A.C. Ibsen, RDH, MS, FAADH
2018 Deborah Bailey Astroth, RDH, BSDH
2019 Jacquelyn L. Fried, RDH, BA, MS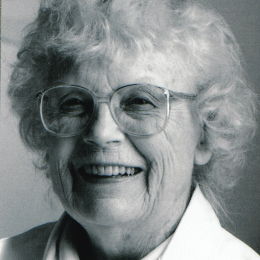 Esther M. Wilkins, BS, RDH, DMD
Honoring an Enduring Legacy
Esther M. Wilkins, BS, RDH, DMD—the matriarch of dental hygiene—dedicated her professional life to the prevention of oral disease and the advancement of the dental hygiene profession. She passed away December 12, 2016, three days after her 100th birthday, but her legacy lives on through her textbook, her passion for dental hygiene, and the mentoring she provided to both friends and colleagues.
After earning both her Doctor of Dental Medicine degree and a post-doctoral certificate in periodontology, Dr. Wilkins set out to ensure that dental hygiene was regarded as a profession with high standards. She touched several generations of dental ­hygiene students with her seminal textbook, ­Clinical Practice of the Dental Hygienist, now in its 12th edition. She came up with the idea for a dental hygiene textbook while serving as the founding director of the dental hygiene program at the University of Washington (UW) School of Dentistry in Seattle. Essentially, the book was an enhanced compilation of the student handouts that ­Dr. Wilkins and her teaching staff had created since the program's inception. In the fall of 1958, H.L. Hudson, a representative of the publishing company Lea & Febiger, paid his annual visit to UW's Department of Dental Hygiene. Dr. Wilkins showed him the student manual. He turned the pages of the thick, heavy handbook, and finally looked up and said, "We should publish this," to which Dr. Wilkins replied, "I think that is a very good idea." He then asked if she could have it ready for that fall. Dr. Wilkins later said, "Little did I realize that therein was the beginning of the rest of my life." The 12th edition of Clinical Practice of the Dental Hygienist was published in March 2016. The book will continue publication under the editorship of Linda Boyd, RDH, RD, EdD, of the Forsyth School of Dental Hygiene at MCPHS University in Boston.
Dr. Wilkins began teaching at Boston's Tufts University School of Dental Medicine in 1964, after completing the school's post-doctoral program in perio­dontology. Extending her reach beyond Tufts, she was also a prolific provider of continuing education for dental hygienists, presenting more than 1,000 programs worldwide through­out her expansive career.
In 2004, Dr. Wilkins' alma mater, the Forsyth School of Dental Hygiene, now part of MCPHS University in Boston, opened a state-of-the-art dental hygiene clinic in her name—the Esther M. Wilkins Forsyth Dental Hygiene Clinic. In February 2012, she was honored with the American Dental Education Association's William J. Gies Award for Achievement, Dental Educator.
Dr. Wilkins' dedication to dental hygiene education and commitment to improving oral health provide a lasting legacy, and her inspiration to the profession is clearly illustrated by the dental hygienists who continue to follow in her footsteps.