FLUORIDE THERAPY

Durinda Mattana, RDH, MS, is an adjunct associate professor in the Departments of Periodontology and Dental Hygiene and Patient Management at the University of Detroit Mercy School of Dentistry where she teaches courses on prevention. She also teaches in the e-learning degree completion program at the University of Michigan School of Dentistry in Ann Arbor. Mattana is the author of the fluoride chapter in the 9th, 10th, and 11theditions of Wilkin's Clinical Practice of the Dental Hygienist. She also has more than 30 years of clinical experience and teaches dental and dental hygiene continuing education courses focused on prevention.

Erin Relich, RDH, BSDH, MSA, is an associate professor in the Division of Dental Hygiene at Detroit Mercy Dental in Michigan, where she serves as the dental hygiene clinical coordinator. She is a contributing co-author of the fluorides chapter in the 12th edition of Wilkins' Clinical Practice of the Dental Hygienist and the contributing author of the fluorides chapter in the upcoming 13th edition of the Clinical Practice of the Dental Hygienist. Relich also teaches continuing dental education courses in the areas of oral health products and preventive interventions.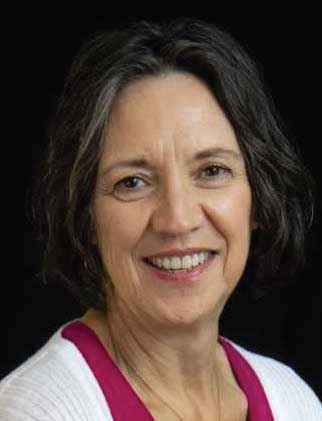 Denise Muesch Helm, RDH, EdD, is a professor of dental hygiene and affiliated faculty in the Center for Health Equity Research at Northern Arizona University (NAU) in Flagstaff, Helm has been a dental hygienist and dental hygiene educator for more than 34 years. She volunteers to improve oral health for vulnerable populations including working to promote community water fluoridation. She is committed to increasing access to healthcare for underserved populations and is passionate about promoting environments that embrace diversity to address access to healthcare issues. Helm currently teaches oral health research in the NAU Dental Hygiene Bachelor Completion Program to promote the use of evidence-based practice among dental hygienists. She is also the principal investigator (PI) for the First Things First Navajo Apache Regional Council Children's Health Systems Change project, PI for Scholarship for Disadvantaged Students-Dental Hygiene, and co-PI for Scholarship for Disadvantaged Students-Occupational Therapy.