ATTENTION HYGIENISTS AND DENTAL HYGIENE STUDENTS
You're Invited to the Dimensions Brand Ambassador Program!
Join a group of thought leaders who serve as the voice of Dimensions, and help clinicians be the best they can be.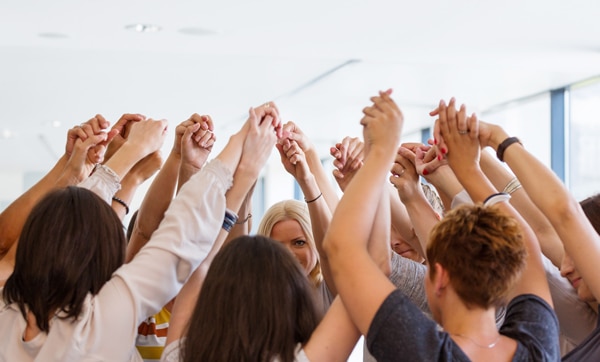 The mission of the Dimensions Brand Ambassador Program is to build a community and long-term relationships so that as a team we can help shape the future of the profession!
Apply to Become a Brand Ambassador
We want to build a community and long-term relationships with YOU to help us shape the future of the profession. Our Brand Ambassadors support the mission of the journal—providing dental hygienists with meaningful content—while also helping us advance the dental hygiene profession. We would love to collaborate with you to expand our reach.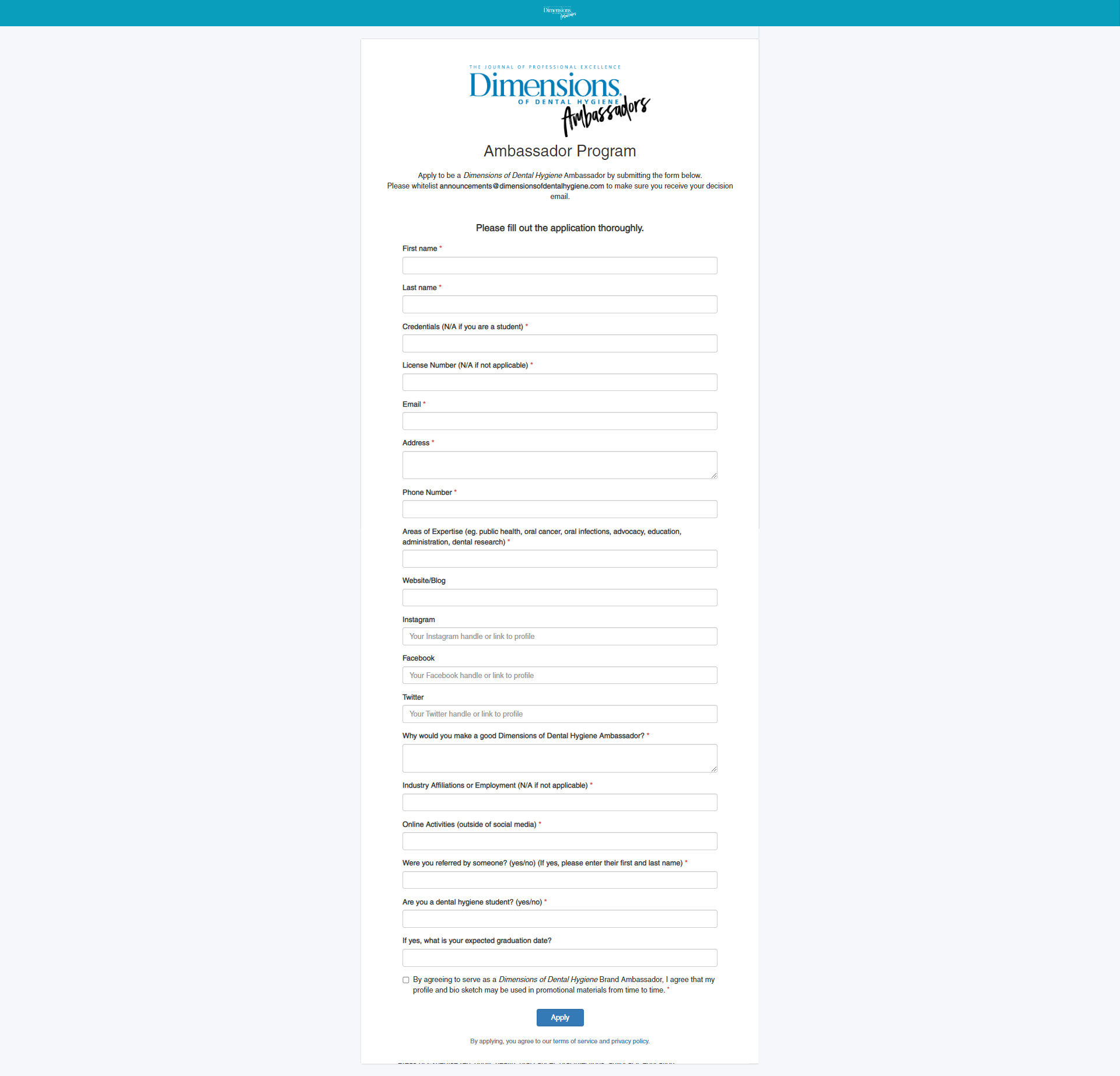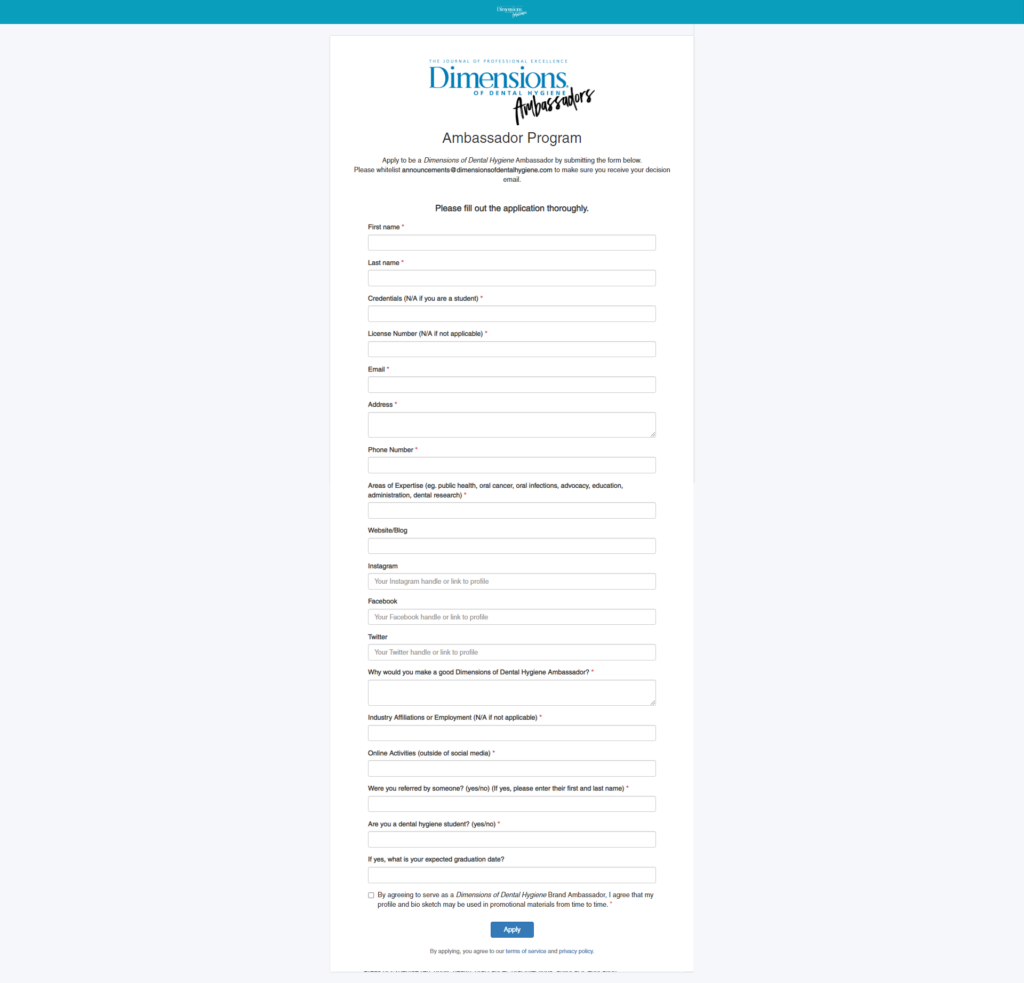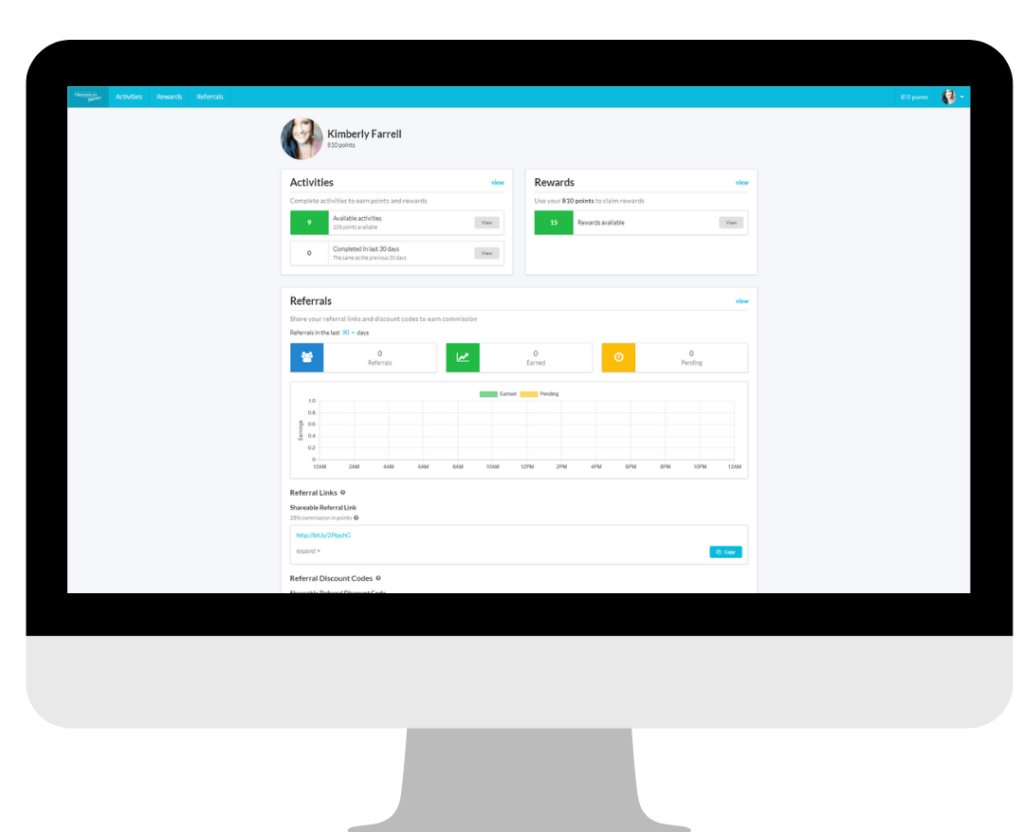 Gain Access to the Brand Ambassador Portal
We are excited to partner with you AND we want to make it easy! The Brand Ambassador Portal is a one-stop shop. You can log your activities, claim your rewards, compare your referral sales to those of your fellow ambassadors, and stay up to date on all the program's latest activities.
Complete Activities
First and foremost, serving as a Brand Ambassador is fun! You earn points for wrapping up engaging but simple tasks such as contributing to online exclusive content, participating in Dimensions' brand outreach via social posts, and working on "Voice of the Clinician" programs that may offer honorariums. Ambassadors participate as much or as little as they like—it's all up to you!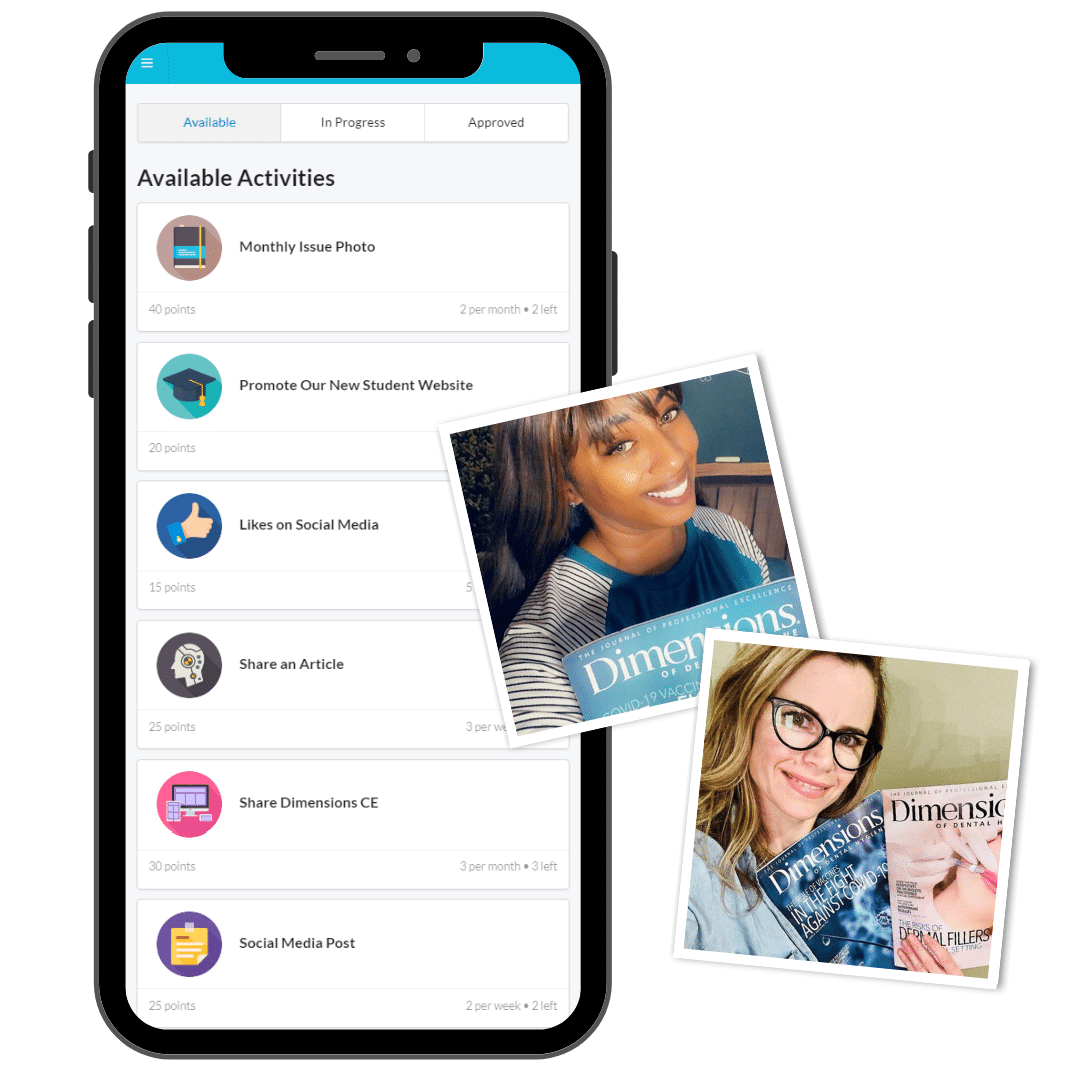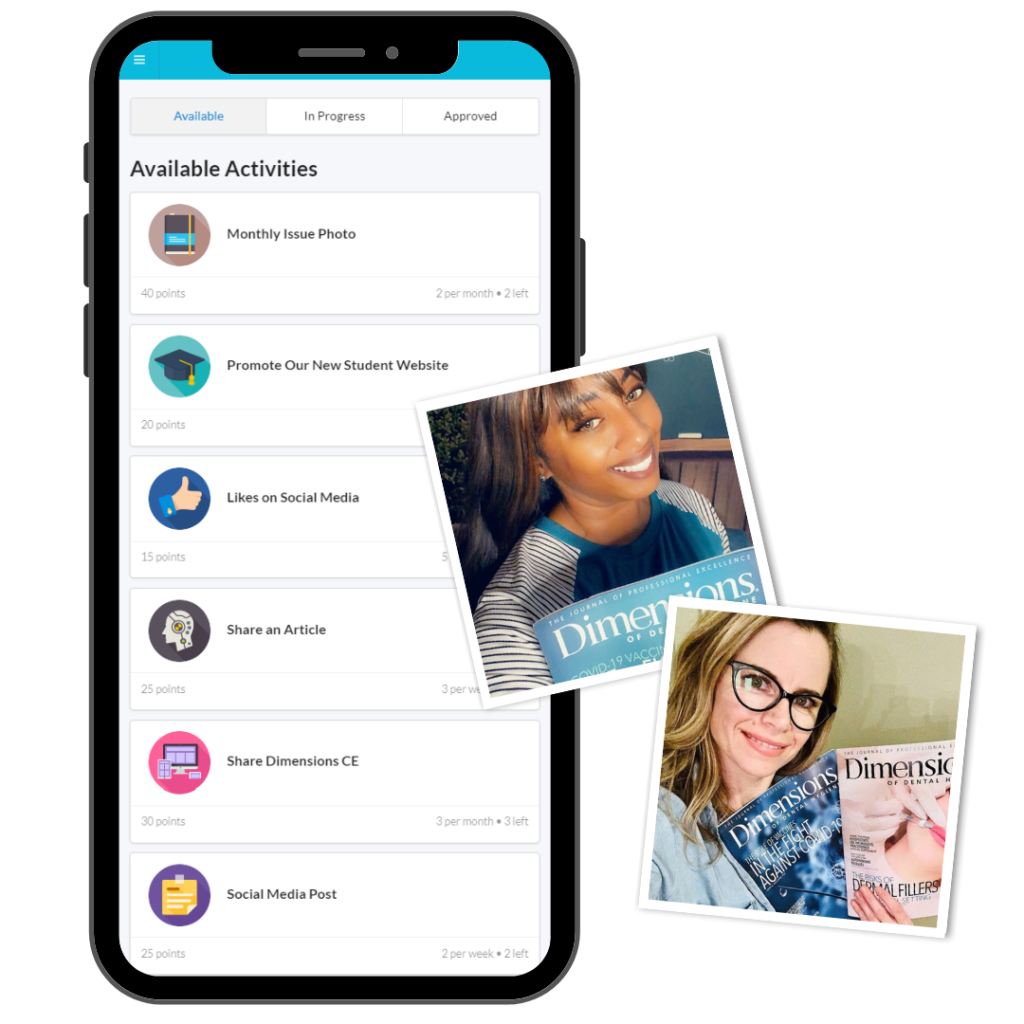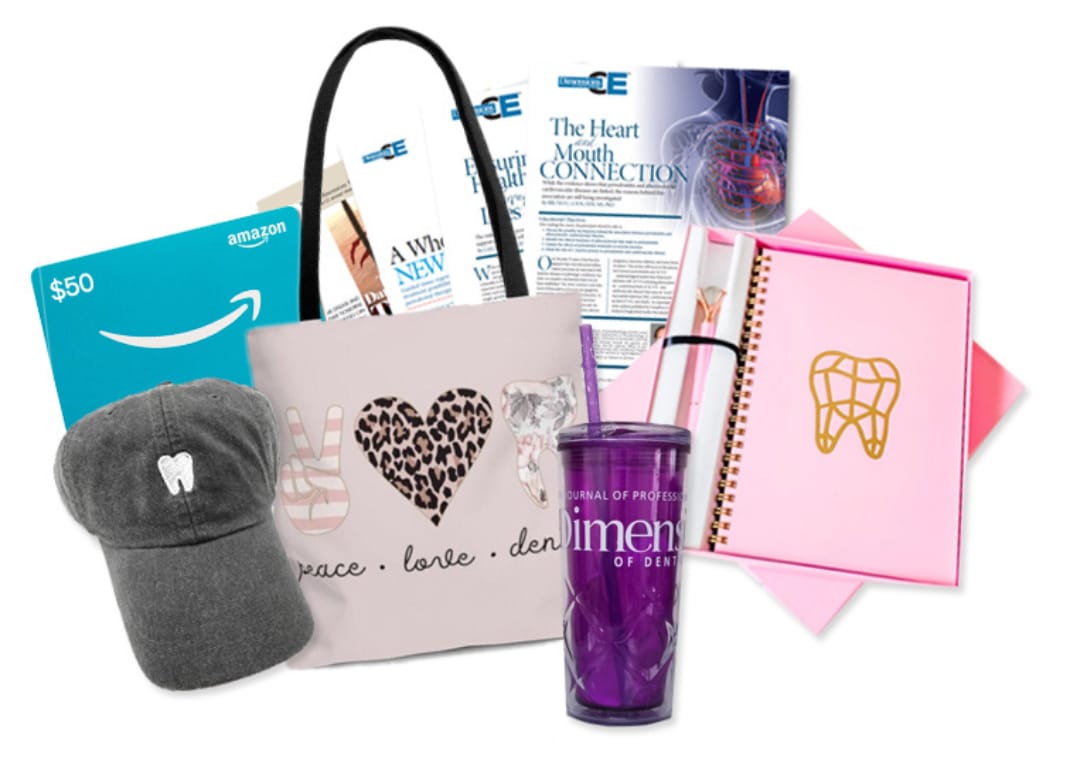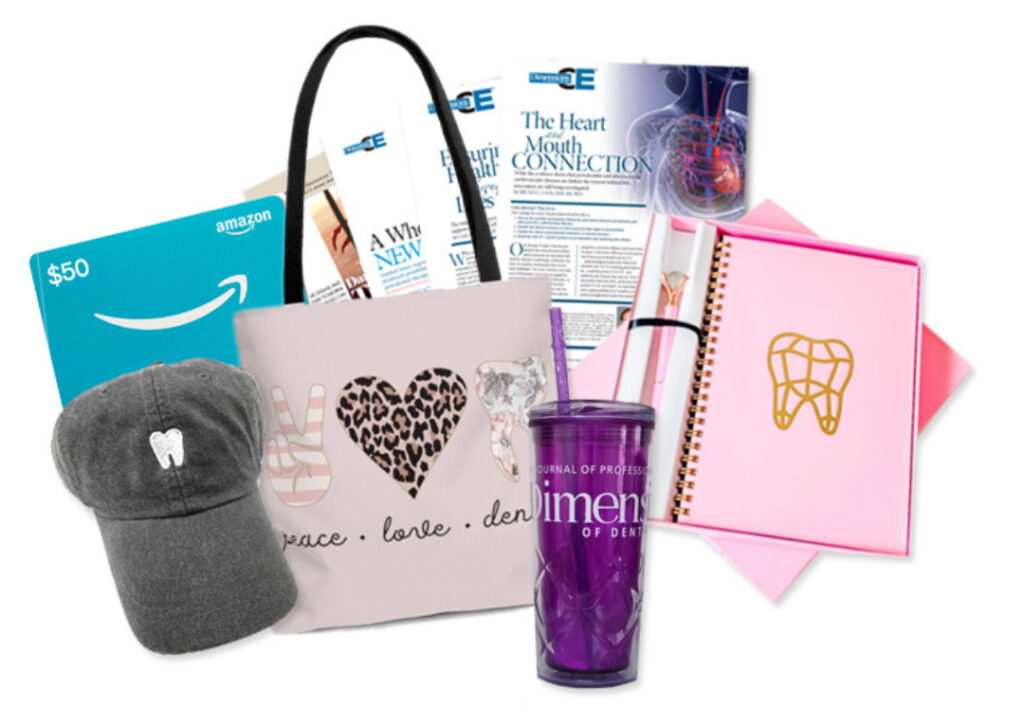 Get Rewarded!
We love to shower our ambassadors with gifts. Once you earn a certain number of points, the world is your oyster. Be featured in the journal or on our website, get free CE, enjoy cash incentives, receive free dental products, or grab cool dental swag—you pick your reward! Additionally, this partnership will increase your social media influence, as our social sites and print journal reach nearly 70K clinicians each month!
Participate as much or as little as you have time for!
Opportunities to be Featured in Print
Dimensions would love to highlight you and your unique accomplishments in a 1-page column in the pages of the journal or on our website. Our executive editor will write some questions based on your biography, and, voila!, your fellow hygienists will learn all about you in a coming issue. Send in your favorite headshot and we will include that, too!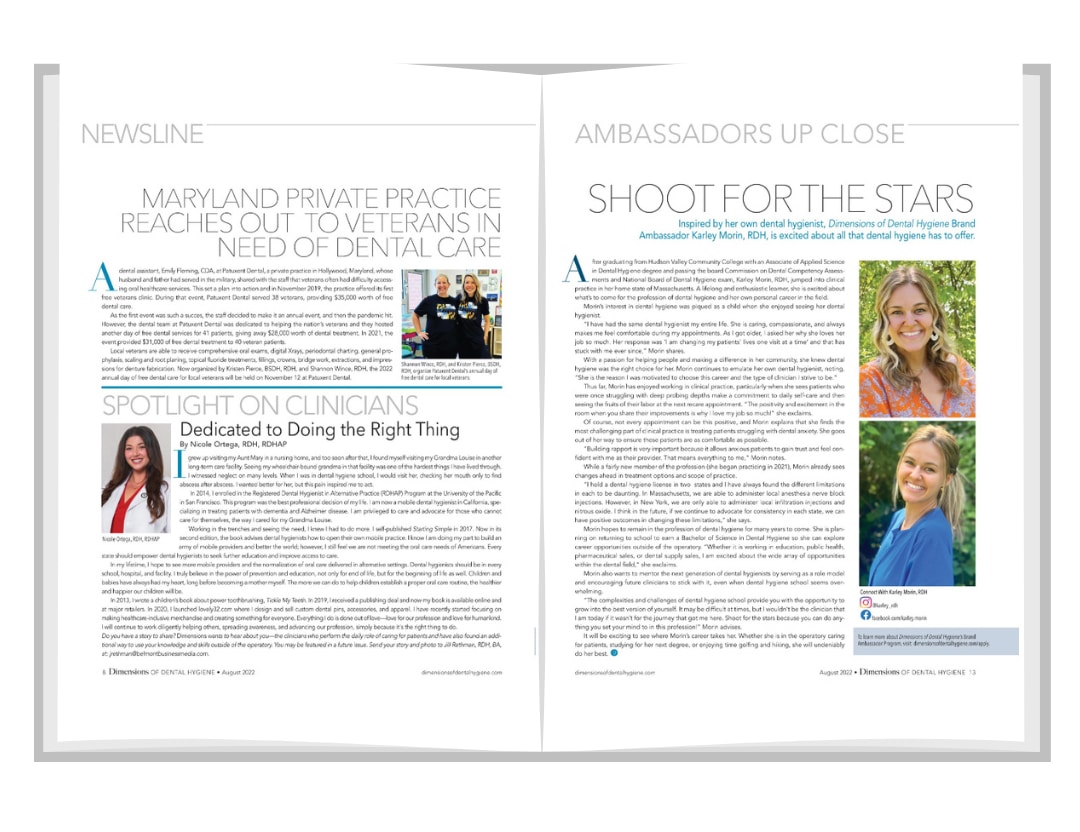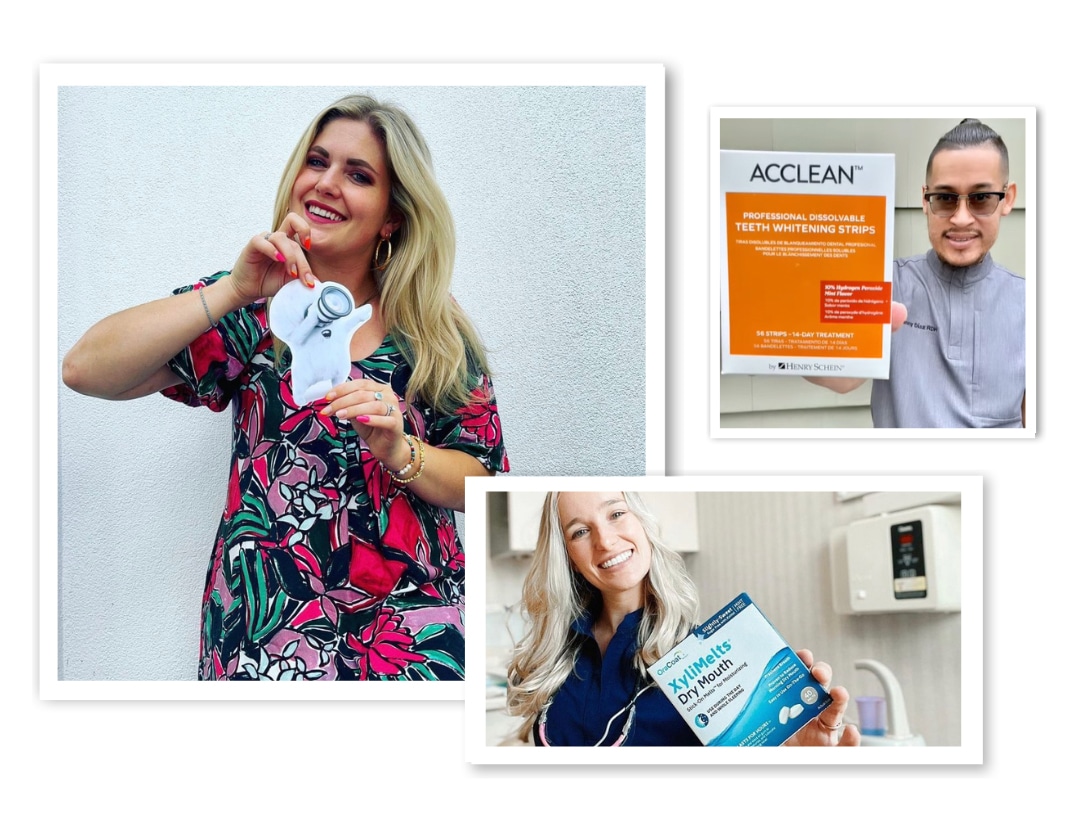 Paid Influencer Programs
With an innovative group of industry partners, Dimensions often has opportunities for Brand Ambassadors to try products and spread the word in exchange for an honorarium.
Ambassador Appreciation
And who doesn't love a good surprise? Periodically, we post a code so our brand ambassadors can grab a Starbucks on us. Additionally, we publish the names of our most active ambassadors in every issue of the journal.