Am I Committing Patient Abandonment?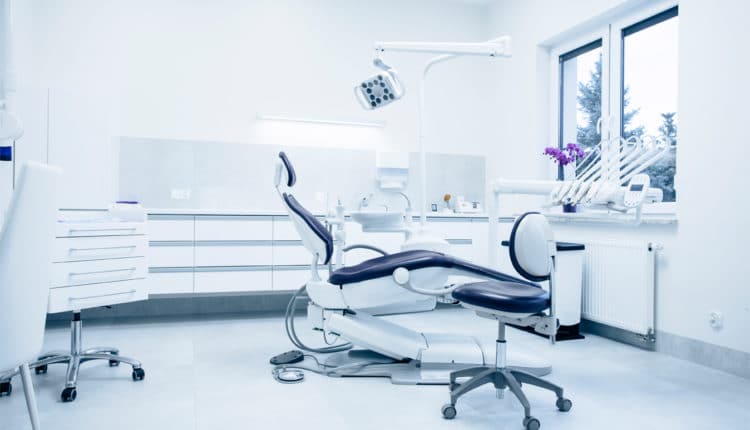 I recently gave my employer two weeksÍ notice along with a letter of resignation. I was employed there for 18 years, but moved an hour and a half away and was fortunate to find a full time job much closer to my new home. The dentist who owned the practice sold it to another dentist. This new boss became very angry after I told him I was leaving in two weeks. He told me that two weeks is not acceptable, and that four weeks is standard for health care providers. But worse, he told me I was committing patient abandonment. There is another hygienist in the practice, as well as another dentist. While a lot of patients ask for me, none of them initially came to the office because of me. They were already patients of the practice that just preferred to have me see them for recare appointments. Not one of these patients was in the middle of treatment. I did not want to lose the opportunity that I was given at the new office, so I left when my two weeks was over. Am I really wrong in this situation? And what can I expect to happen to me legally?
1 Answers
There are several things to consider in this circumstance. While two weeks is the formally accepted minimum notice, the more responsibility the job entails, the more time should be given for the notice. For dental hygienists, some consultants advise giving three to four weeks` notice. Considering that most offices schedule recare appointments six months in advance, a four-week notice is not out of the question and provides a full month for the employer to find a suitable replacement. Having stated the previous, unless there was an employment contract that specified a term of notice for resignation, a two-week notice should be acceptable without fear of legal action. Additionally, most dental hygienists are employees at-will. This means the employer or employee can terminate employment at any time with or without cause.1 Unless there was an employment contract that specified a fixed term of employment, you have the right to terminate employment at any time. While your concern for patients is commendable, you shouldn't fear that they will be abandoned. These patients are patients of the practice and the providers in the practice are still willing and able to provide care to them. All patient information belongs to the doctor/owner therefore you are not committing any patient abandonment. 1. Ethics, jurisprudence, & practice management in dental hygiene. Vickie J. Kimbrough-Walls, Charla J. Lautar. 3rd ed.
Please login or Register to submit your answer