The New Face of Denture Patients
Helping your baby boomer patients who face the transition to dentures.
The dental community is well aware of the coming influx of aging baby boomers. The United States census estimates that baby boomers currently number more than 75 million with ages ranging from 44 years to 62 years. Young boomers—those between the ages of 44 years and 51 years—may find themselves dealing with both the health concerns of middle age and mature adulthood.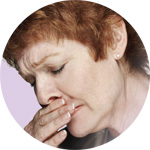 Baby boomers are typically much more concerned with youthfulness and esthetics than the generations that preceded them. Additionally, as the first generation to come of age in a time when psychotherapy was common, boomers may feel more comfortable discussing the emotional aspects of their lives and how medical treatments affect them. Dental hygienists need to be sensitive in discussions about patients' aging mouths and prepared to discuss how dental treatments may affect patients emotionally.
The need for sensitive and communicative care is especially evident during the denture process. Transitioning to dentures can be a life changing event for boomer patients who may associate dentures with old age. Receiving dentures can also make some boomer patients feel that they've failed in their quest to stay young. While dental hygienists know that dentures can bring about many positive changes, both functionally and esthetically, it is important to understand patients' initial attitudes in order to provide the best counsel.
A LIFE CHANGING EVENT
Receiving dentures can be a sad and traumatic experience for many patients that may require a high level of psychosocial adjustment— more so than other life events such as quitting smoking or getting married.1 Many patients may feel afraid or worried, as well as concerned with the fit of the dentures and their ability to keep them from falling out of their mouths. Young boomers especially may be very anxious about their dentures having a discreet and natural appearance.
Fiske J et al drew a parallel between the loss of teeth and the loss of another body part through medical procedures, such as a hysterectomy or mastectomy, in their 1989 paper.2 Most patients undergoing hysterectomies and mastectomies receive some counseling and sympathetic care. Because the need for dentures can also be traumatic, dental patients should receive the same type of treatment.
Dental hygienists are in an excellent position to help ascertain patients' attitudes surrounding the denture experience and to assist the dentist in addressing patients' functional and emotional needs. Research shows that providing emotional support and education about the process can help patients feel more positive about the denture experience.3
EDUCATION AND COMMUNICATION
Reviewing the practice's denture education program and materials is a good way to identify any areas that might need reworking in order to best communicate with boomer patients. A good denture orientation program should provide clear instruction and support for the patient before, during, and after delivery. Some patients may not feel fully prepared for the loss of their teeth, so ensuring that the practice's patient education plan addresses all aspects of the process is important.2 The dental hygienist should talk with the dentist about updating patient education materials and using a program designed to help patients develop realistic expectations and receive emotional support throughout the process.
When discussing boomer patients' expectations of their new dentures, the dental hygienist should highlight the cosmetic benefits that dentures provide, which may make them feel more positive about the transition. Patients should be informed that a well-made denture can help the wearer look younger by filling out cheeks and smoothing facial lines. Additionally, the teeth can be made to look bright yet natural, unlike the stained and aging teeth that many potential denture patients have.
Communication is integral to the initial stages of the denture process and during follow-up visits as well. The time spent with denture patients gives the dental hygienist an opportunity to perform an oral cancer screening and assess the health of the tissues, as well as check on how the patient is coping emotionally. The dental hygienist should ask specific questions to determine if the patient is feeling nervous or self-conscious or is avoiding social outings because of anxiety about his or her dentures. Asking questions about patients' lifestyles before they receive dentures can assist the hygienist in assessing how patients are coping with their current situation. See the sidebar for more information about communicating with patients.
HELPING PATIENTS FEEL CONFIDENT
If questioning identifies any areas of concern for patients, some simple recommendations might help. Depending on how long the patient has had a set of dentures, a rebase or reline may be necessary. Even with a well-fitting denture, the use of an adhesive can help with food occlusion, bite force, and masticatory efficacy, in addition to improving the patient's comfort and confidence. Patients should also be reminded to use a denture cleanser on a daily basis to keep the denture clean and odor-free. Using a traditional toothpaste to brush dentures can cause surface roughness, leading to increased growth of odor causing bacteria, so patients need to understand that they should use a cleaner specifically designed for dentures.4,5Boomer patients will most likely appreciate any recommendations that can help them remain active and keep their dentures as discreet as possible.

Asking questions may be one of the most important strategies dental hygienists can use in the denture process. Although the boomer generation may be more communicative than its predecessors, some denture patients may expect dental professionals to know what they are feeling without having to be told.2 Patients should be questioned thoroughly in order to identify those who may be experiencing problems with adjustment.
The good news for boomer patients is that a well-fitted denture can actually help them look younger and healthier, in addition to helping them feel confident about socializing and smiling. It can be a big adjustment, but the prepared dental hygienist can teach denture patients how to adapt so patients can experience added confidence and a new outlook on life.
---
TIPS FOR COMMUNICATION, CARE, AND MAINTENANCE
The following six questions can help dental hygienists assess how patients are adjusting to life with dentures:
1. Do you avoid eating specific foods because of problems with your teeth, mouth, or dentures?
2. Have you found it difficult to relax because of problems with your teeth, mouth, or dentures?
3. Do you avoid going out because of problems with your teeth, mouth, or dentures?
4. Are your dentures uncomfortable?
5. Do you feel nervous or self-conscious because of your teeth?
6. How much pain or distress have your teeth or gums caused you?
If questioning reveals that patients are experiencing functional or emotional issues with their dentures, some simple steps may effectively address the issues. After confirming that the patient's denture is fitting correctly (or performing any necessary adjustments), reviewing the patient's care and maintenance regimen may provide the answers. Confidence: If patients are concerned about denture odor or about the appearance of their teeth, confirm they are properly cleaning the denture on a daily basis. Effective cleaning should reduce the bacterial counts that contribute to odor, as well as keep the denture teeth looking clean and natural. A denture cleaner should be used because toothpaste is too abrasive and leaves grooves in the denture surface where bacteria can accumulate.
Comfort: Even patients with well-fitting, well-made dentures may find functional and emotional benefits in using a denture adhesive. Additionally, patients who have adopted restricted diets or who are nervous about dentures staying in place while socializing may experience added security with use of a denture adhesive. Adhesives can reduce tissue irritation, prevent food particles from being trapped under the denture, and increase bite force—allowing patients to eat more challenging foods.6
---
REFERENCES
Bergendal B. The relative importance of tooth loss and denture wearing in Swedish adults. Community Dent Health. 1989;6:103-111.
Fiske J, Davis DM, Frances C, Gelbier S. The emotional effects of tooth loss in edentulous people. Br Dent J

. 1998;184:90-93.

Fiske J, Davis DM, Horrocks P. A self-help group for complete denture wearers. Br Dent J

. 1995;178:18-22.

Morgan TD, Wilson M. Anti-adhesive and antibacterial properties of a proprietary denture cleanser. J Appl Microbiol

. 2000; 89: 617-623.

Lamfon H, Porter SR, McCullough M, Pratten J. Formation of Candida albicans biofilms on non-shedding oral surfaces. Eur J Oral Sci

. 2003;111:465-471.

Grasso JE, Denture adhesives: changing attitudes. J Am Dent Assoc

. 1996;127:90-95.
From Dimensions of Dental Hygiene. October 2009; 7(10): 20, 22-23.