iProphy Air Prophylaxis Air Motor by NSK Dental LLC 
Ergonomic handpiece reduces fatigue.
Dental hygienists have one indispensable tool—their handpiece. Now, NSK Dental has introduced its iProphy Air Prophylaxis Air Motor hygiene handpiece, designed with all the features that oral health professionals desire most. Featuring an ergonomic design that is both lightweight and compact, the four-hole fixed back handpiece provides steady balance and minimizes hand fatigue.

Its 360° swivel provides excellent maneuverability for polishing. The iProphy Air was designed using NSK Dental's micromachining technology, which reduces vibration and noise. Its quiet operation is comforting to both clinicians and patients.
UNIQUE FEATURES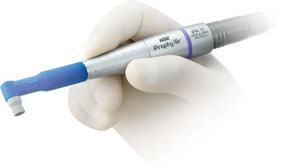 The most unique feature of the iProphy Air is its two-part construction, where the nosecone separates from the motor. This makes compliance with disinfection and sterilization protocol easy. Additional nosecones may be purchased separately at nominal cost.
The iProphy Air was also designed for use with any conventional, doriat-style disposable prophy angle. This allows dental hygienists to continue using their preferred angle with the iProphy Air.
For more information or to schedule a free 1-week trial of the handpiece, contact NSK Dental.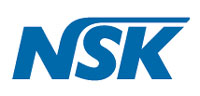 Contact
NSK Dental LLC
(888) 675-1675
From Dimensions of Dental Hygiene. March 2014;12(3):73.