Product Profile: Amazing Graceys™ by PDT Inc, Paradise Dental Technologies
New Instruments Employ Innovative Design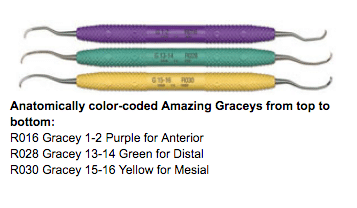 PDT Inc has altered the design of the traditional Gracey instrument to provide significant benefits for practitioners. Conventional Gracey blades are fairly straight. As such, clinicians are taught to place the blade against the tooth and then rotate the toe into it so the first one-third of the blade is touching the tooth. This causes extra pressure on the hand as the clinician distends the tissue with the heel of the blade. This may also cause the patient discomfort because of the tissue distention.
BENEFITS FOR BOTH PATIENTS AND CLINICIANS
PDT's Amazing Graceys have a continuous curve, which enables the blade to hug the tooth. The design increases the blade's contact area that adapts to the tooth surface, creating greater efficiency and comfort. This enables the clinician to use fewer strokes, resulting in less stress on the patient, improved ergonomic comfort for the clinician, and a reduction in patient chairtime. PDT handles are also anatomically color coded, which improves efficiency for pickups and tray setups.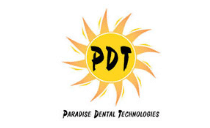 PDT, Paradise Dental Technologies
pdtdental.com
(800) 240-9895
---
From Dimensions of Dental Hygiene. March 2016;14(03):66.