OraCoat® XyliMelts® and OraCoat® XyliGel® by OraHealth Inc
Effective solutions for dry mouth.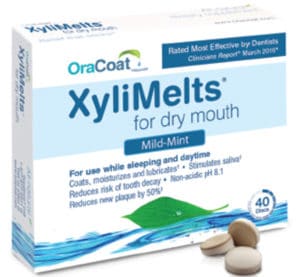 OraCoat® XyliMelts® serve as one of the safest and most effective remedies for xerostomia, also known as dry mouth. XyliMelts are oral adhering discs that stick to the gums, releasing a 1⁄2 g of xylitol, to stimulate saliva and reduce plaque, as well as an oral lubricant that coats the mouth. XyliMelts are nonacidic with a pH of 8 and because they are oral adhering, can be used at night while sleeping. The disc was found to decrease reflux symptoms in patients with gastroesophageal reflux disease, a condition that causes tooth erosion. A new cinnamon flavor is now available.
A companion product, OraCoat® XyliGel® for dry mouth and tooth decay, is an all-natural, vanilla flavored, soothing gel that coats the mouth with 17% xylitol and lubricant for those with very low levels of saliva or who prefer a gel.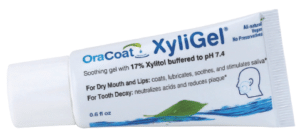 Effective for both daytime and nighttime use, XyliGel increases saliva production, and coats the mouth and lips to help relieve dry mouth and reduce new plaque formation. XyliGel has a buffered pH of 7.4 to neutralize acids in the mouth.
XyliMelts can be found at Walmart, CVS, and Rite Aid, and both products can be ordered at: oracoat.com.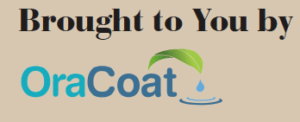 From Dimensions of Dental Hygiene. September 2018;16(9):42.