Product Profile: iProphy Air Prophylaxis Air Motor by NSK Dental LLC
Handpiece offers ergonomic benefits.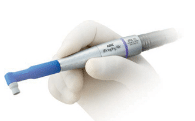 The iProphy Air Prophylaxis Air Motor by Hoffman Estates, Illinois-based NSK Dental LLC is a dental hygiene handpiece designed to be ergonomic, quiet, versatile, and easy to use. The handpiece is also lightweight, enhancing clinician balance and control, while minimizing hand fatigue. The hygiene handpiece connects directly to all four-hole tubing.
KEY FEATURES
The iProphy Air is tailored to meet the needs of clinicians and offers the following benefits:
Provides excellent maneuverability for polishing thanks to the handpiece's 360° swivel
Features the company's proprietary micro-machining technology, which results in less vibration and noise generation—enhancing comfort levels for clinicians and patients
Two-part construction allows the nosecone to separate from the motor for thorough sterilization
Compatible with conventional,doriat-style disposable or metal angles, enabling clinicians to use the angle of their choice
Additional iProphy Air nosecones are available for purchase at a nominal cost, enabling them to be easily changed for each patient proxphylaxis.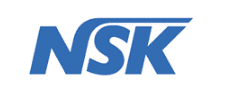 ---
From Dimensions of Dental Hygiene. March 2015;13(3):66.