Product Profile: NeoDrys® by Microcopy
Ultimate parotid saliva control.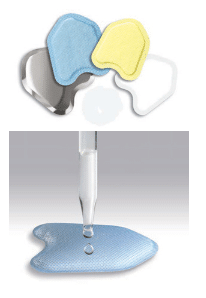 NeoDrys is a saliva-absorbent pad that helps improve working fields for clinicians during the delivery of care. Its advanced inner core traps moisture quickly to provide a superior dry field while its moisture-proof backing bounces light into the working area, further enhancing the field of view.
KEY FEATURES
NeoDrys provides the following benefits:
Delivers 15 minutes of parotid control
Protects procedures from saliva contamination thanks to a super absorbent core
Backing illuminates the oral cavity
Features a flexible, tapered design thatis patented with "ouchless" Comfort Edge® technology
This unique saliva-absorbing pad is available in color-coded small (yellow) and large (blue) sizes. NeoDrys is sold in a 50 pack, in both original and reflective backings.
---
From Dimensions of Dental Hygiene. March 2015;13(3):65.