Kids' Caries Guidelines Released for 'Primary Care Providers'
The United States Preventive Services Task Force, an independent group of national experts in prevention and evidence-based medicine, has issued its final caries guidelines for primary care providers, which it defines as "physicians and nurses who provide general health care in a medical setting."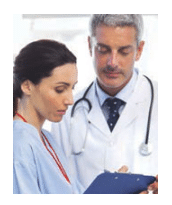 The United States Preventive Services Task Force, an independent group of national experts in prevention and evidence-based medicine, has issued its final caries guidelines for primary care providers, which it defines as "physicians and nurses who provide general health care in a medical setting." The group notes, however, that the recommendations "do not apply to care provided by dentists and other oral health professionals." In its statement, "Preventing Dental Caries in Children From Birth Through Age Five Years," the task force offers a summary of its findings and recommendations to primary care clinicians. It also notes that while many young children do not have dental homes, they will commonly see a primary care physician or nurse, and that these providers can supplement the role of oral health professionals in maintaining children's dental health.
The task force reviewed recent studies on the actions that physicians and nurses can take to prevent dental caries in infants and children up to age 5. When accessing a dental professional isn't feasible, the task force determined two ways that primary care providers can help. These include prescribing fluoride supplements starting at 6 months for children whose water supply is fluoride deficient, and applying fluoride varnish to the primary teeth of infants and children starting at the time of primary tooth eruption.
In light of the early childhood caries epidemic, the task force concluded there is not enough evidence to determine whether regular screenings for caries by primary care clinicians will improve a child's future health. It did, however, find that "any harms of screening are likely to be very small." The report updates the previous set of recommendations issued in 2004.
From Dimensions of Dental Hygiene. September 2014;12(9):12,14.