Fluoride Varnish Benefits Both Patients and Providers
Rebecca Campbell, RDH, finds a game-changing solution in Kettenbach Dental's Profisil®, delivering a smoother, more enjoyable experience for patients and hygienists alike.
Nestled in Winchester, Virginia, home to about 26,000 residents and known for its apple growing, Rebecca Campbell, RDH, practices at Shenandoah Family Dentistry — a general dentistry practice that seamlessly combines a small-town ambiance with cutting-edge dental care.
With a team comprised of three dentists and three dental hygienists, the practice often serves patients at high risk for dental caries and the team is constantly exploring ways to prevent tooth decay across all age groups.
Rebecca, fondly known as Becky, recently attended a dental conference where she stumbled upon Profisil®, a fluoride varnish that piqued her curiosity. During the product presentation, she was captivated by the speaker's description of it as a "game-changer." Eager to learn more, she sought out a sample.
In Becky's words, "I went to the booth to try this amazing new fluoride called Profisil, and I have to admit, the speaker, Dan Parrilli, was 100% right. I tried Profisil on my own teeth, and to my surprise, that sticky sensation akin to having sweaters coating my teeth after applying varnish was completely absent! The next morning, the few teeth to which I had applied the fluoride felt cleaner than the rest of my mouth. I was disappointed I hadn't applied it to all of my teeth!"
What Is Profisil Fluoride Varnish?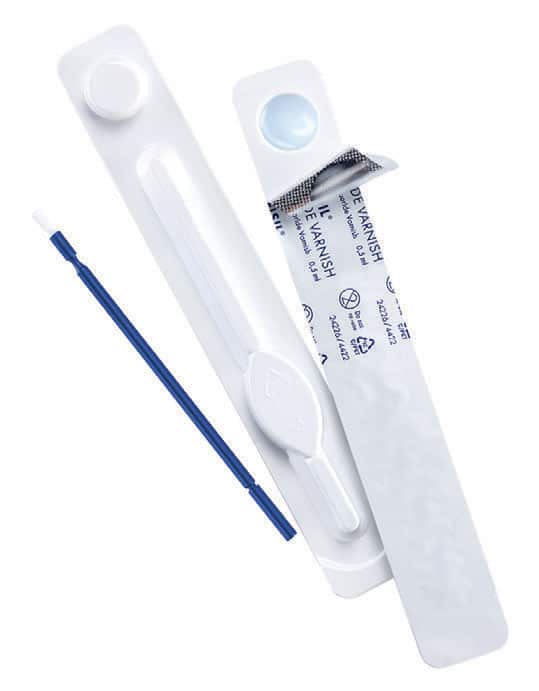 Profisil heralds a new dimension in varnish gel, containing 5% sodium fluoride within a mucosa-friendly, pleasantly flavored dimethicone gel. Notably, this formula is free from ethyl alcohol* or colophony (rosin), mitigating the potential for soft tissue irritation or allergic reactions.
Profisil is available in mint, berry, and unflavored versions, designed to securely adhere to tooth surfaces for several hours while releasing fluoride ions over a span of up to 24 hours.
Post-application, Profisil becomes transparent and colorless, maintaining a consistent viscosity that is easy to spread. The single-dose blister contains ample varnish to cover both arches. Prophylactic cleaning before use is not necessary. Furthermore, clinicians are not required to dry teeth before application. Dental hygienists particularly appreciate Profisil's lubricious, non-clumping formula, which eliminates the hassles of "gummy" brushes.
Becky, boasting 25 years of dental hygienist experience, recounted her colleagues' similar enthusiasm for Profisil after trying it: "Upon returning to my office after the dental meeting, I wasted no time convincing my boss and the other dental hygienists to try the product, and they experienced similarly remarkable results."
Patient Benefits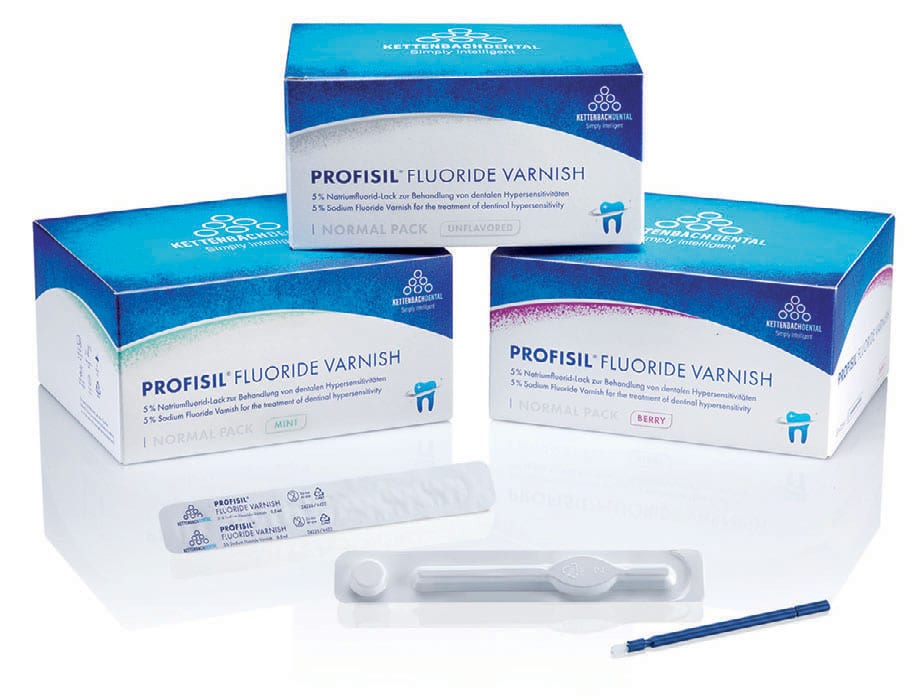 While delivering benefits to oral health professionals is essential, with a product like fluoride varnish, the patient experience takes center stage. Becky shared an inspiring encounter with a long-time patient who had consistently declined fluoride treatments in the past:
"The most remarkable result came when a loyal patient who had always refused fluoride treatments before said after I completed her prophylaxis, 'I would do fluoride if my teeth could feel this clean.' So, as you might guess, I retrieved my last sample and applied it to this patient's teeth. She was so amazed that she began dancing and creating such a commotion that my dentist came to see what was happening. Her exact words were, 'This stuff is amazing! I will never decline fluoride as long as you keep this fluoride.' With such a reaction, I firmly believe that Profisil is a must-try."
Profisil offers an array of benefits to patients, including a sensation of smoothness, refreshing lubricating properties, a protective tooth surface coating that occludes tubules with calcium fluoride crystals, absence of bitter taste or burning, and suitability for patients of all ages, including children with primary teeth.
These advantages are fantastic news for Becky's patients, as she observed, "Patients with a history of significant decay are now more willing to have fluoride varnish applied and keep it on throughout the day." n
---
Kettenbach Dental
kettenbachusa.com
877-532-2123
---
* The mint and unflavored versions are not made with ethyl alcohol, however, the berry flavor may contain traces of ethyl alcohol.
From Dimensions in Dental Hygiene. October 2023; 21(9):20