Find Your Uncomfortable Zone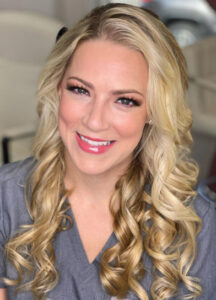 Right after I was accepted to dental hygiene school, I was visiting my sister at a well-known hospital when she mentioned that her teeth felt awful from not being able to properly clean them. She asked the nurse for floss who replied, "I don't think we have any of that." Little did I know I had found my future focus. Two years later, I graduated from a community college dental hygiene program and entered a degree-completion program. A major component of the program was contributing to the community. I chose to work at an enrichment center for adults with special needs. With residents ranging in age from 26 to 80, their dental needs were astounding. After I graduated with a Bachelor of Science in Dental Hygiene, a dental prevention coordinator position opened at a local hospital. It was a grant-funded position focused on improving access to care for patients with special needs in a hospital setting. I couldn't think of a more fitting role for me! As dental hygienists, we wear many hats: clinician, educator, researcher, advocate, and administrator to name a few. This temporary position was an opportunity to wear them all. I provided dental hygiene treatment to special needs adolescents and adults both in both clinical settings and in the operating room. I visited group homes, provided dental education and oral care products to caregivers, educated parents of special needs students during their parent night, and served as a liaison to dental residents while visiting a local school for children with special needs. The hospital setting provides endless opportunities for dental hygienists to educate and work within the community. My wish is that one day all hospitals will have a dental hygienist on staff, but most of all, that we can improve access to care for patients with special needs. I hope that like me, you step out of your comfort zone and get comfortable with the uncomfortable. It is well worth the effort!
Do you have a story to share? Dimensions wants to hear about you. Send your story and photo to Jill Rethman, RDH, BA, at: [email protected].
From Dimensions of Dental Hygiene. July 2022; 20(7)11.