February 2021 Digital Agenda
Digital Agenda covers all that's happening under Dimensions' social media platforms.
Winners of 12 Days of Christmas Promotion Receive Fun Prizes
Dental hygienists who joined Dimensions of Dental Hygiene on Instagram between December 7 and December 22 had a chance to win fun prizes including a Dimensions' tumbler and products from our sponsors: Bare Tooth Apparel, Dental Herb Company, DUKAL Corp, Elevate Oral Care, GC America, Microcopy, P&G Crest Oral-B, StudentRDH, Twice as Nice Uniforms, VOCO Dental, and Waterpik.
Gifts are in the mail for the following participants: Christina Springer, Mirana Ross, Angela Perduk, Maricella Luna, Blair Baumann, Ashley Kear, Sammie Nicolello, Nikki Chavez, Samantha Vest, Marie Benson, Zina Bistrevsky, Charee Iturriria, Ashlee Crump, Ally Evans, Ellie Bishop, Keriann Wilder, Temple Nixon, Jyoti Minhas, Emily Rose, Amanda Gillespie, Madalaine Clark, Amber Lovatos, and Jocelyn Holstege. Congratulations!
To be part of our next giveaway, follow us on Instagram: @dimensionsofdentalhygiene.
---
Join Our Brand Ambassador Program
Dimensions of Dental Hygiene offers a Brand Ambassador Program—a group of thought leaders who serve as the voice of Dimensions, and help clinicians be the best they can be. Brand Ambassadors are encouraged to participate in online activities that will earn points, which can be cashed in for rewards. Ambassadors participate as much or as little as they like. Rewards include free products and promotion across Dimensions' social platforms, with opportunities to be featured in the print and online publication.
Right now, Brand Ambassadors who write three blog posts for our student website will receive a free Dimensions' tumbler!
If you would like to become a Brand Ambassador, visit: dimensionsof­dentalhygiene.com/​apply.
---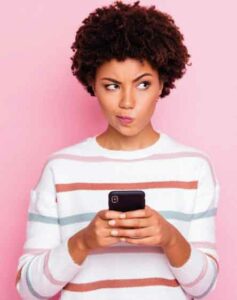 Share Your Opinion and Earn a Chance to Win a Free CE Course
Each month, Dimensions of Dental Hygiene publishes the Social Commentary column in which readers respond to a question posted on Facebook. See page 14 for this issue's column. Out of those comments chosen to appear in the published column, one lucky dental hygienist will win a code for a free Dimensions continuing education course!
Would you like to participate? Questions are posted on Dimensions' Facebook page—facebook.com/dimensionsofdentalhygiene—and Dimensions' Discussion Group—facebook.com/groups/dimensionsofdentalhygiene. Dimensions' Brand Ambassadors are also invited to respond via their own private Facebook page.
From Dimensions of Dental Hygiene. February 2021;19(2):12.