October 2022 Digital Agenda
Digital Agenda covers all that's happening under Dimensions' social media platforms.
Subscribe to Perio Update
Perio Update, a twice-monthly enewsletter created by Dimensions of Dental Hygiene, is designed to provide you with the latest information on periodontal therapy, sharing relevant and useful content to help you achieve better patient outcomes. From implant surgery to guided tissue regeneration to scaling and root planing, you won't want to miss this must-read e-newsletter. Look for it in your inbox every other Wednesday of the month. To subscribe click here.­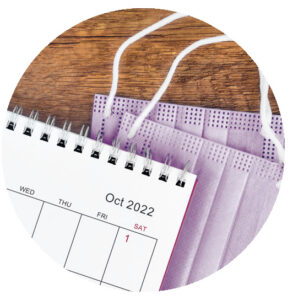 Celebrate National Dental Hygiene Month!
October is National Dental Hygiene Month, so let's celebrate! The month is a great reminder of the vital role dental hygienists play in supporting their patients' oral and overall health. It's also perfect timing to focus on improving patients' oral hygiene regimens. Visit Dimensions on Instagram—@DimensionsofDentalHygiene—for fun and helpful tips.
Dimensions will also be offering some significant deals on its continuing education courses, so like us on Facebook and Instagram and check your email for more details.
Last but not least, the release of our digital supplement Perspectives on the Midlevel Practitioner will be released this month.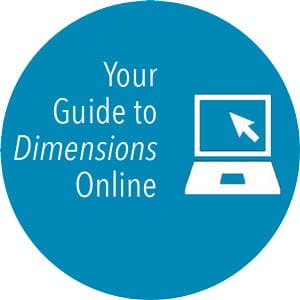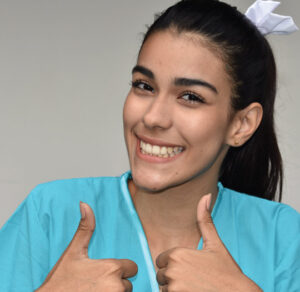 Represent Dimensions
Dimensions of Dental Hygiene offers a Brand Ambassador Program–a group of thought leaders who serve as the voice of Dimensions, and help clinicians be the best they can be. Brand Ambassadors are encouraged to participate in activities that earn points, which can be cashed in for rewards. Ambassadors participate as much or as little as they like. Rewards include free products and promotion across Dimensions' social platforms. If you would like to become a Brand Ambassador, click here.
Join Us
on Instagram
Dimensions is on Instagram! Our page is full of positive and inspirational posts, celebrations and achievements, breaking news, and giveaways. Join us: @DimensionsofDentalHygiene.
From Dimensions of Dental Hygiene. October 2022; 20(10)13.