Profile Profile: Cetacaine® Topical Anesthetic Liquid by Cetylite Industries Inc
Prescription Topical Anesthetic Offers Long Duration.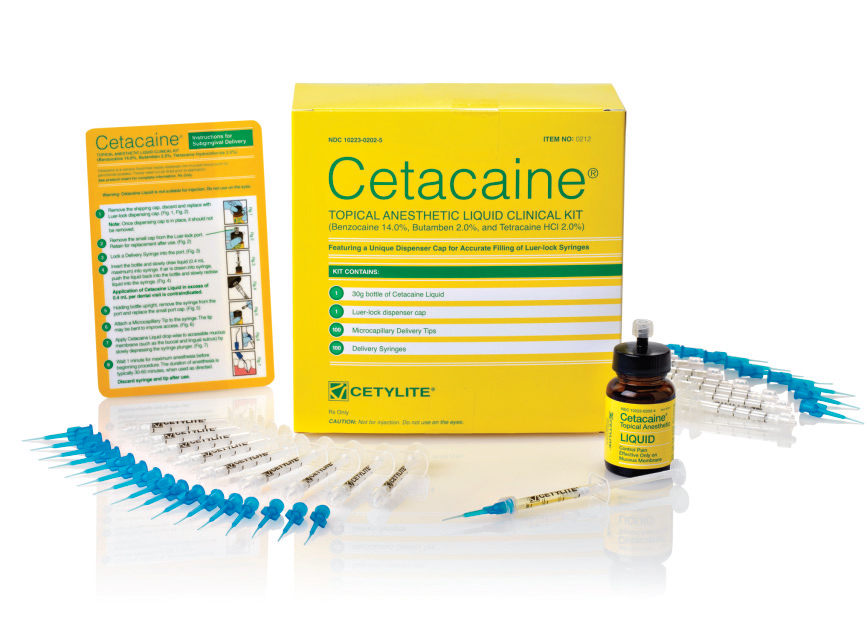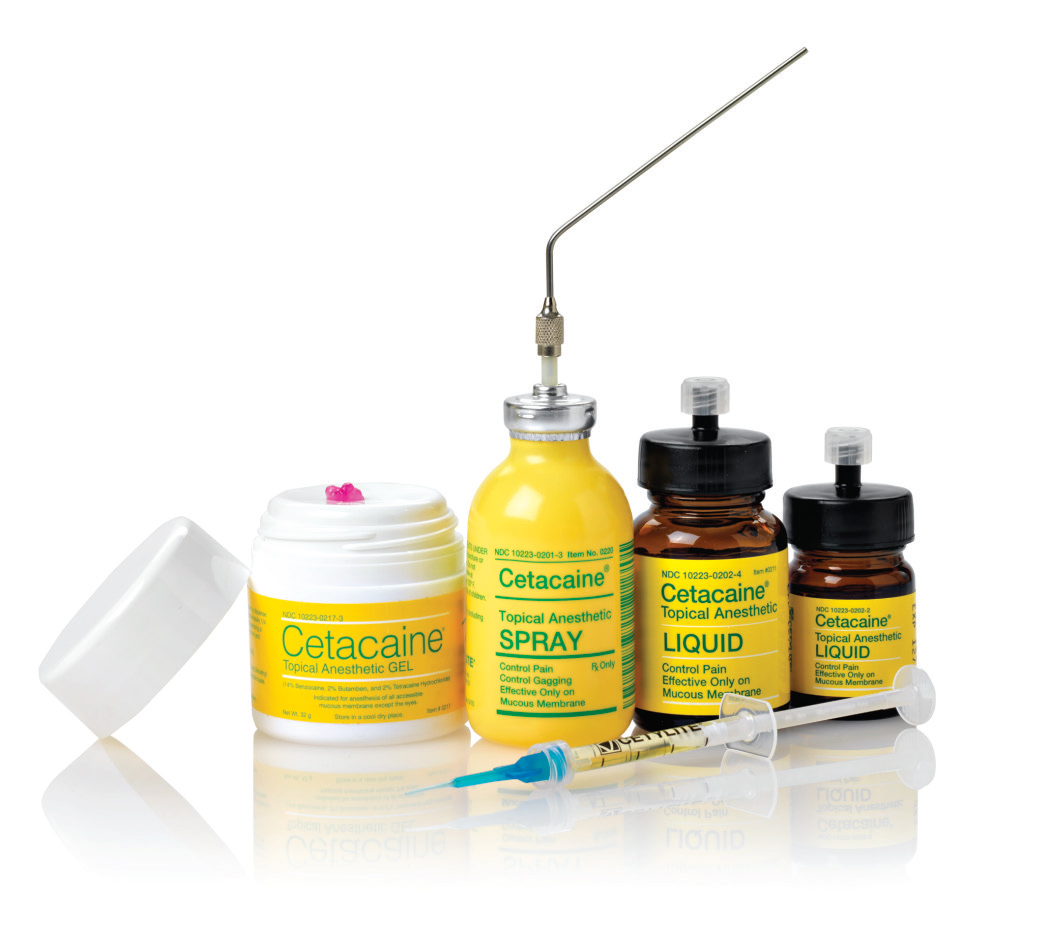 Rx Cetacaine® Needle-Free Topical Anesthetic (14% benzocaine, 2% butamben, 2% tetracaine HCl) delivers a rapid, 30-second onset with a long duration of up to 60 minutes when used as directed. It is indicated for use on all accessible mucosa, except the eyes. Trusted by dental professionals for more than 50 years, Cetacaine Topical Anesthetic Liquid is applied drop by drop into periodontal pockets, and only the amount needed for treatment is drawn into the single-use syringe, so there is no waste. Patients will appreciate the comfort, easy application, and mild banana flavor, without the need to inject.
Clinical Kit includes 30 g bottle of Cetacaine Liquid and 100 single-use syringes and latex-free subgingival delivery tips
Proven more effective than benzocaine alone¹
Available from all major dental supplies distributors
Also comes in Spray (for suppressing the gag reflex) and Gel (for spot numbing on surface of mucous membrane) forms
Learn more about Cetacaine Topical Anesthetic by visiting cetacaine.com.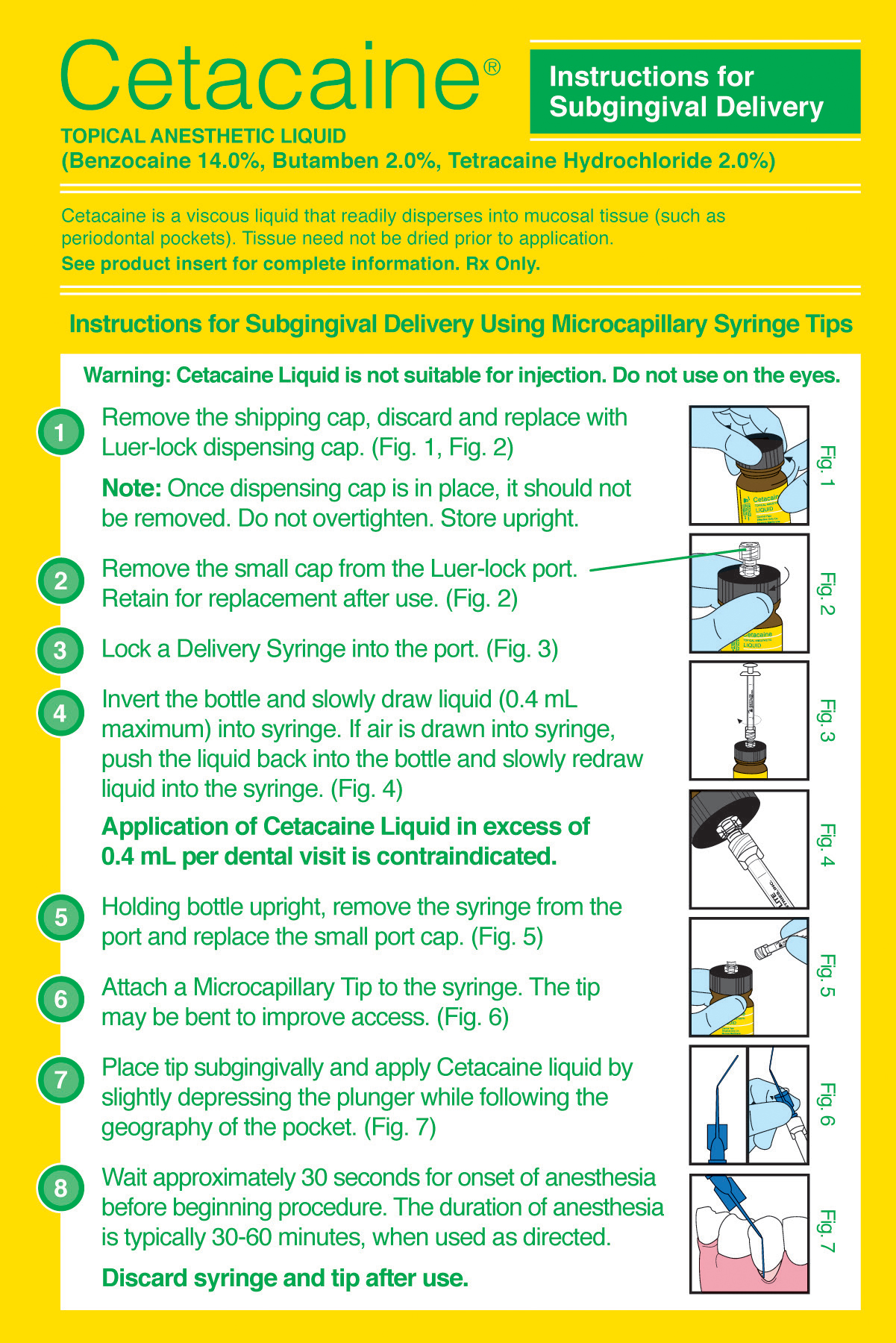 Reference
TheraBreath Dry Mouth Oral Rinse:
Adriani J, Mehta D, Naraghi M. Mixtures of local anesthetics: the effectiveness of combinations of benzocaine, butamben, and tetracaine topically. Anesthesiology Review. 1981;12:15–19.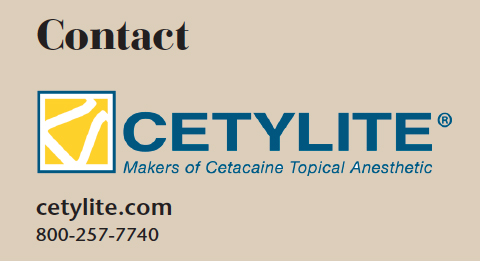 ---
From Dimensions of Dental Hygiene. November 2017;15(11):57.