Armor™ Air/Water Syringe Tip + Sleeve Combo by Pac-Dent Inc
A Simple, One-Step Operation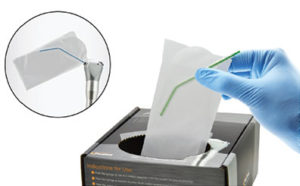 Armor Air/Water Syringe Tip + Sleeve Combo by Pac-Dent Inc minimizes preparation time and protects the syringe and patient from bacteria by combining air/water syringe tip and sleeve placements into a one-step operation. The Armor Combo features the acclaimed disposable syringe tip with a six air-core design and a non-slip sleeve made with special copolymer film that provides superior infection control.
SIMPLE AND EASY INFECTION CONTROL
Infection control is a necessity for practicing dentists, dental hygienists, and assistants. But products that are difficult to assemble and inconvenient to use consume too much of valuable practice time. The Armor Air/Water Syringe Tip + Sleeve Combo is designed with simplicity in a one-step operation. Tip and sleeve placement is quick and easy, which saves time when compared to products that require an intensive sterilization process.
The copolymer film sleeve in the Armor Combo slides onto the shaft of the syringe, covering the entire syringe for optimal infection prevention. With no-slip texture, it is easy to grip and fits like a glove. Pac-Dent makes sure that the Armor Combo supports the syringe's ability to deliver air while preventing moisture and delivering water without overspraying the patient's mouth.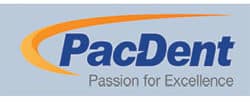 From Dimensions of Dental Hygiene. September 2019;17(8):50.