Ansell
Microflex® NeoSoft™ Neoprene Examination Gloves
Microflex® NeoSoft™ Neoprene Examination Gloves by Ansell Healthcare
Skin Hydration With Sensational Grip
With proprietary HYDROSOFT Skin Moisturizing Technology providing two times more moisture retention, Microflex NeoSoft gloves go beyond protection to rehydrate dry and cracked skin and improve overall skin condition. The soft and stretchy formulation provides exceptional comfort and ease of use, while the neoprene material with textured fingers ensures a secure grip on instruments, even when wet. The gloves' ultra-lightweight design enables enhanced tactile sensitivity.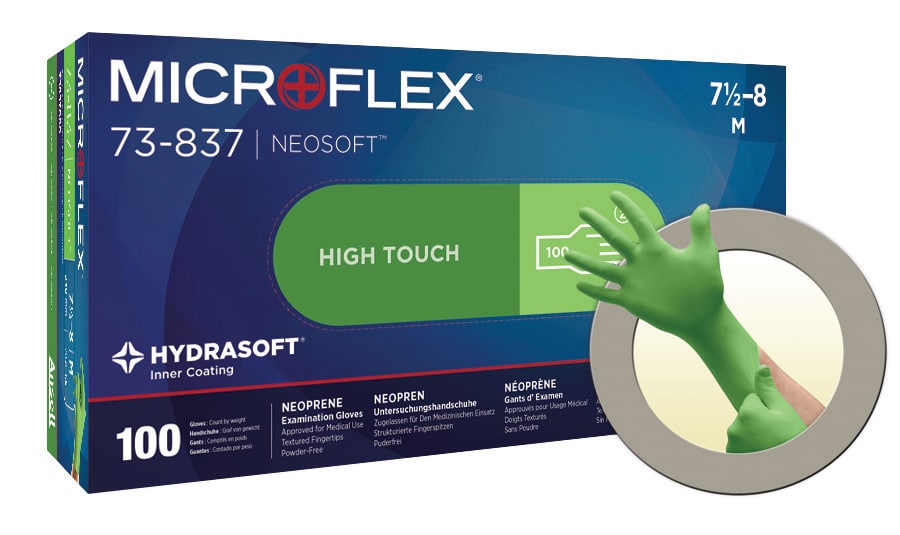 Ordering Gloves
Microflex NeoSoft Neoprene Examination Gloves come in the following sizes: extra small, small, medium, large, and extra large.
To order, call 800-372-4346 (8 am to 9 pm Eastern Standard Time) or visit dental products dealer: henryscheindental.com.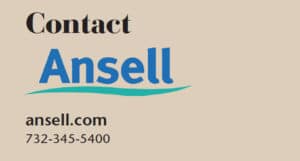 From Dimensions of Dental Hygiene. July 2018;16(7):50.