Anutra
Anutra Local Anesthetic Delivery System
Anutra Local Anesthetic Delivery System
Revolutionary Local Anesthetic Delivery
Anutra Medical has revolutionized local anesthetic delivery. No patient likes getting an injection and oral health professionals typically don't enjoy giving injections. To solve this problem, Anutra has created the Anutra Local Anesthetic Delivery System.
This groundbreaking system is not only more comfortable for patients, it is also far more efficient and reliable for the practitioner giving an injection. With Anutra, the majority of patients are profoundly numb within 2 minutes or less, even on blocks. In addition, nine out of 10 patients reach pulpal anesthesia after one injection, reducing the need for bail-out shots. Even difficult-to-numb patients, such as those with high stress, diabetes, or fibromyalgia, are likely to become numb after the first injection.
ERGONOMIC AND EFFICIENT DESIGN
The ergonomically designed Anutra Syringe was created with both the patient and the practitioner in mind. Following the medical market's lead, the Anutra Syringe is polypropylene and can hold various doses from 1 milliliter to 6 milliliters. This allows clinicians to more precisely dose and administer local anesthetic.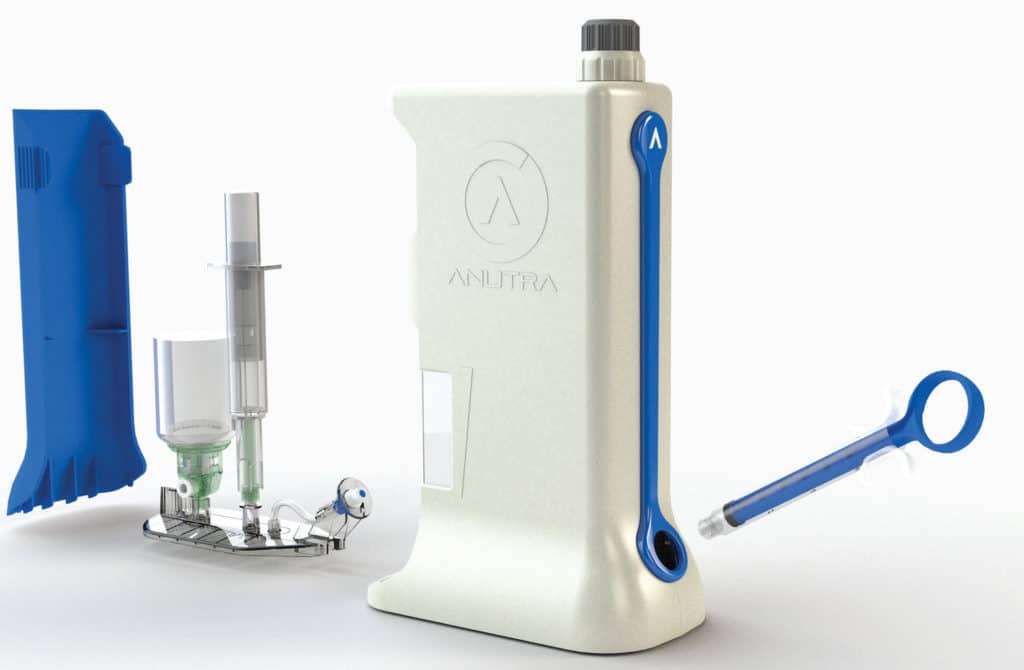 Not only is buffered anesthetic from Anutra more reliable, efficient, and comfortable, it can also act as a topical anesthetic, which has been used for scaling and root planing. When lidocaine is buffered with sodium bicarbonate, it results in a CO2 microbubble that is in the solution. When a drop of this anesthetic is applied to a dried mucosal membrane, it provides a topical anesthetic effect. In one motion, clinicians can now apply topical and follow it with an injection without ever leaving the mouth. This significantly reduces patient anxiety and fear.
COMFORT IS KEY
The primary reason local anesthetic injections burn and sting is not the needle. Instead, it is the acidic nature of the anesthetic. In fact, local anesthetic is almost as acidic as citric acid, which is found in limes and lemons. No matter how good a clinician's injection technique is, an extremely acidic solution is still being injected. No amount of topical or distraction technique will change that. However, when using the buffered anesthetic from Anutra, clinicians are injecting a solution that is close to the same pH of the body. This results in a more comfortable injection for the patient.
CONCLUSION
To learn more about buffering, visit Anutra's website at: anutramedical.com.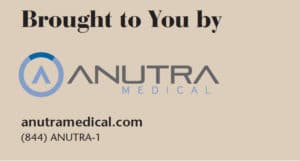 From Dimensions of Dental Hygiene. July 2018;16(7):51.