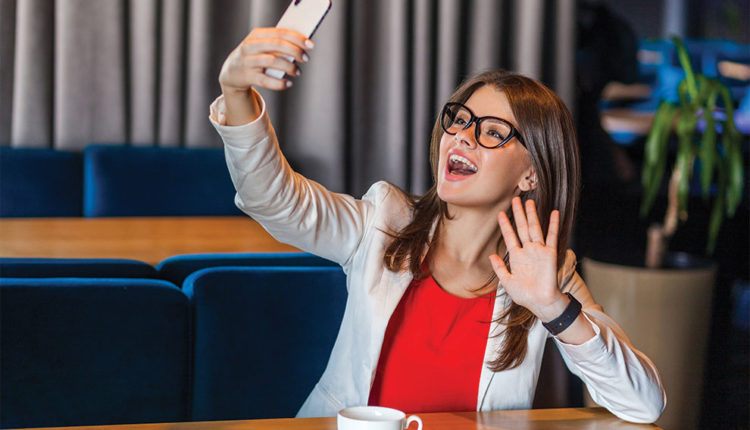 KHOSRORK / ISTOCK / GETTY IMAGES PLUS
How to Make a Quick Video
For a limited time, participate in the Behind the Scenes activity by September 30 and earn 50 bonus points! Your video will be compiled with other ambassadors' responses and posted to our social accounts.
Does creating a video seem difficult? Here are some easy ways to record a video and earn 50 bonus points!
Shoot your video in portrait or vertical mode.
Check your lighting prior to hitting record to ensure shadows or bright lights don't interfere with your shot.
Don't film in a noisy location. The dental office, an operatory, or your personal office may be ideal locations to film your response.
If you have a friend filming you, make sure the shot is focused on you. He or she can use the focus feature on your phone, which appears as a square when you record. Tapping on the box will keep the focus on your face.
If you are both subject/film operator, make sure to keep the camera steady to avoid a bumpy shot.
Video gives you an opportunity to let your personality shine through! So ditch speaking in a formal or unnatural way, and communicate in your normal tone. Relax, and be your awesome self!
Send your finished product to:

[email protected]
Not only will you earn points to put toward free products and promotion across Dimensions' social platforms, but your video will also be featured on our social accounts. Refer a friend to fill out an application and upon acceptance, we will add bonus points to your account!