Your Marketplace—July 2017
A listing of featured products.
FLOSS WITH CONTROL GRIP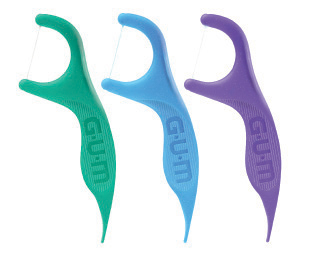 Sunstar Americas, Schaumburg, Illinois, introduces GUM Flossers with Control Grip. This enhanced line of premium flossers includes a new Comfort Slide flosser with low-friction floss. The GUM Flossers offer users an improved grip for better control, a longer handle for increased access to posterior teeth, and an ergonomically designed, wider finger rest for greater comfort and maneuverability. The flossers are available in three types: Professional Clean, Advanced Care, and Comfort Slide. 800-528-8537; us-professional.gumbrand.com.
SOFTWARE UPGRADE FOR INTRAORAL SCANNER
Align Technology Inc, San Jose, California, now offers a software upgrade for iTero Element intraoral scanners. The new software features TimeLapse technology that allows practitioners to compare three-dimensional scans over time, enabling clinicians to identify and measure orthodontic movement, tooth wear, and gingival recession. The 1.5 software upgrade enables clinicians to quickly capture full mouth and bite scans. Additional tools include multi-bite scanning, optimized scan feedback, quick shut down, and color improvement. 408-470-1000; aligntech.com.
EXAM GLOVES OFFER STRENGTH, COMFORT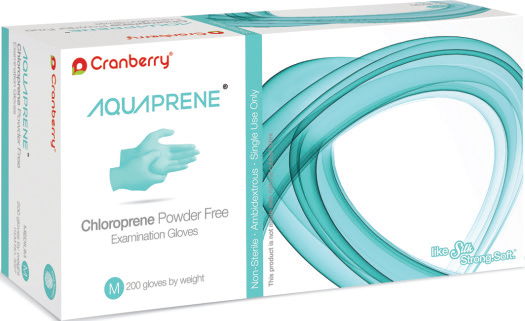 Cranberry, Pinole, California, makes AquaPrene Chloroprene Powder Free Examination Gloves from a synthetic material with a molecular structure closely mirroring natural rubber latex. The gloves are designed to provide clinicians with the comfort and feel of latex and the barrier and strength offered by nitrile. These gloves feature lower modulus properties for a softer, more elastic fit. The nonsterile, ambidextrous AquaPrene gloves are fingertip textured for enhanced wet and dry grip performance. Cranberry gloves are First Touch manufactured, examined, and packaged with zero direct skin contact exposure. Aqua blue with rolled, beaded cuffs, the gloves are available in five sizes (x-small to x-large). They are packaged with 200 gloves per box. 888-811-6839; cranberryusa.com.
---
From Dimensions of Dental Hygiene. July 2017;15(7):57.