Product Profile: Duraflor® Ultra™ 5% Sodium Fluoride White Varnish by Medicom
Varnish Provides Fast Fluoride Release.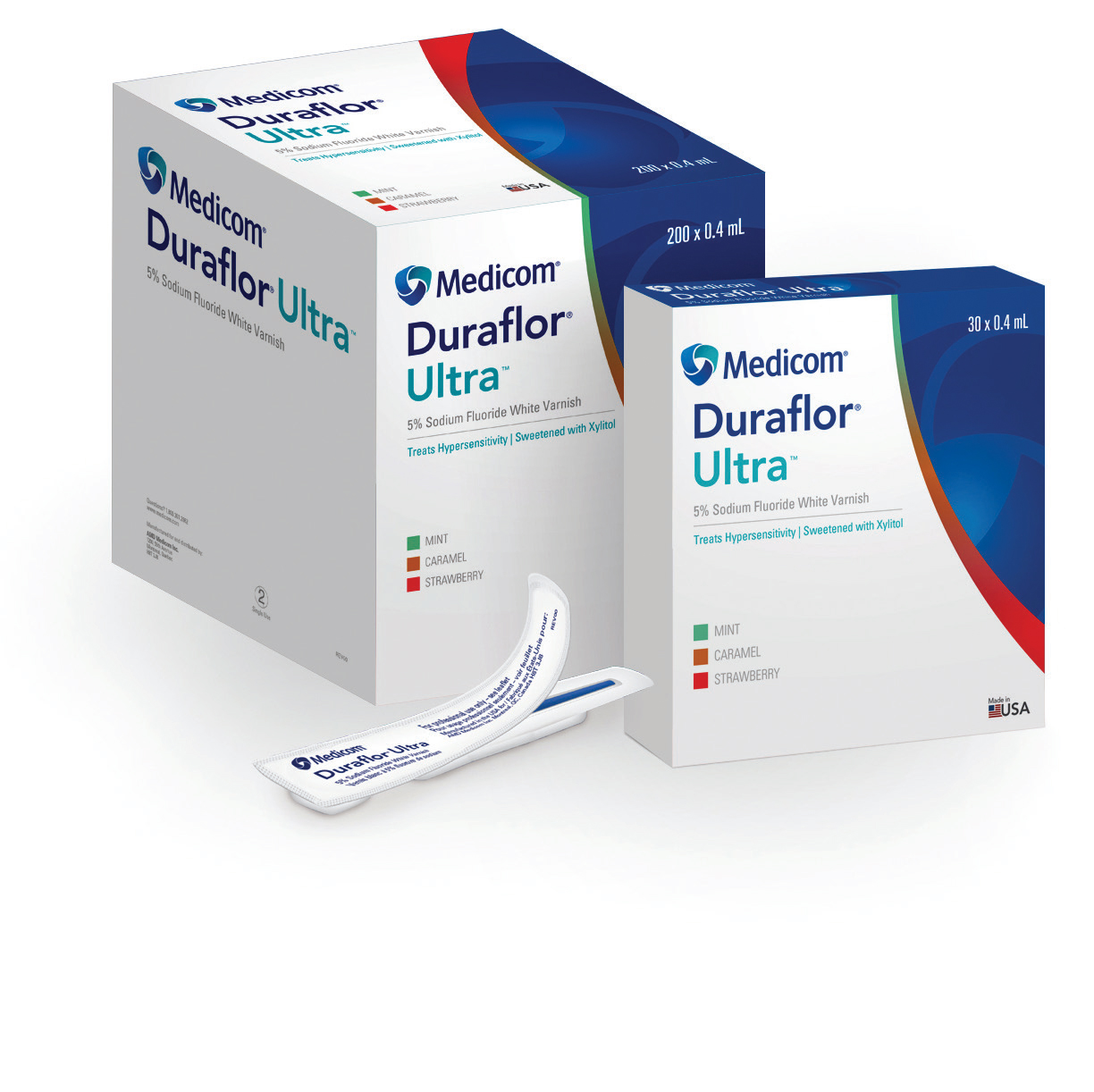 New Duraflor Ultra is Medicom's next generation of white fluoride varnish offering its fastest fluoride release. Ultra's advanced formula is designed to quickly release fluoride within 2 hours to 4 hours, so patients get the maximum fluoride benefit while the varnish is still on their teeth.
KEY BENEFITS
Innovative formulation offers the company's fastest fluoride release
Silky smooth consistency for effortless application
Easy-to-open "peel and apply" packaging
Dries to a natural tooth color for better patient compliance
Does not contain tree nuts, peanuts, dairy products, gluten, saccharin, or aspartame
Available in 30- and 200-count boxes
Sweetened with xylitol in mint, caramel, and strawberry flavors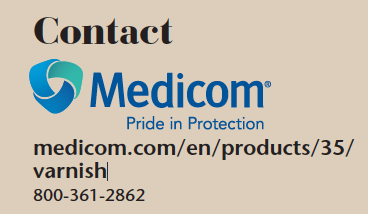 ---
From Dimensions of Dental Hygiene. July 2017;15(7):57.