June 2023 Marketplace
A listing of featured products.
FLUORESCENCE-GUIDED DENTISTRY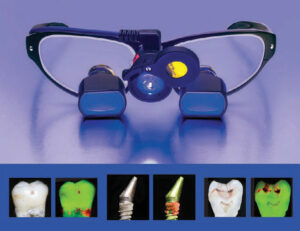 Groundbreaking REVEAL technology from Designs for Vision, Bohemia, New York, adds a new dimension in clinical practice. This innovative system features a blue excitation headlight with specially filtered eyewear that provides hands-free fluorescence visualization in real time. The narrow spectrum excitation headlight stimulates the byproducts of bacteria associated with caries, calculus, and periodontal conditions, causing them to emit endogenous fluorescence, while the eyewear allows clear, vibrant visualization. Designs for Vision's fluorescence guided system helps clinicians identify and differentiate between active and arrested caries lesions. In addition, it facilitates detection and treatment of supra- and subgingival calculus, as well as 
accumulations of perio-active bacteria. 800-345-4009. designsforvision.com
---
LUER-LOCK BOTTLE CAP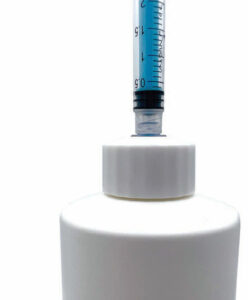 Vista Apex, Racine, Wisconsin, a provider of endodontic and restorative dental products, announces that its Luer-Lock Bottle Cap will be included with Vista Apex premier irrigation solutions. With the Luer-Lock Bottle Cap, syringes can be filled efficiently while avoiding drips and spills. This method transfers solutions directly from the bottle to delivery syringe without waste, saving practices time and money. The specially designed cap works with the Luer-Lock syringe to extract the appropriate amount of solution. Previously sold separately, the cap will now be included with Vista Apex's Chlor-XTRA, EDTA, CHX Plus, and SmearOFF. 877-615-3066. vistaapex.com
---
WATER FILTRATION SYSTEM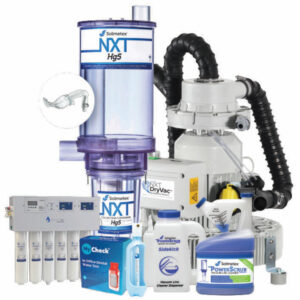 Solmetex, Northborough, Massachusetts, offers the Solmetex System of Water Solutions, which encompasses a robust portfolio of products and services offered by its Sterisil and DryShield brands, as well as a complementary line of Solmetex products marketed under the PowerScrub, DryShield, Sterisil, and NXT brands. The Solmetex System of Water Solutions includes essential products for water filtration, treatment, testing, and amalgam separation, creating the optimal environment for clean and clear lines, which improves equipment performance while protecting patients and staff. Solmetex provides a comprehensive suite of proven products and expert support to assure clean, clear, safe, and well-maintained water in, through, and out of the dental office. 800-216-5505. solmetex.com
---
MAGNETOSTRICTIVE INSERT TIPS

Pac-Dent, Brea, California, has announced the launch of its 25K and 30K magnetostrictive ultrasonic universal insert tips. Compatible with all magnetostrictive handpieces, the new inserts are designed to enhance workflows and clinical efficiency with the company's South East Instruments Autoscaler. Made in the United States, the Autoscaler is available in 25K and 30K models, and features a detachable handpiece assembly and precise water control. Clinicians will appreciate the new universal inserts' base flow water delivery and nonslip grip that helps optimize tactile sensitivity during ultrasonic procedures. 909-839-0888. pac-dent.com
---
DESKTOP ULTRASONIC CLEANER DEBUTS

Billed by iSonic, Chicago, as the world's smallest commercial ultrasonic cleaner with a stack transducer, the new desktop-style DS310 accommodates a standard 9-ounce polyethylene terephthalate (PET) cup to hold patients' dentures and other appliances for in-office cleaning. This helps eliminate cross-contamination risks because the PET cup is disposable after single-patient use. Burs and files can also be cleaned in the integrated stainless steel beaker or, alternately, placed in a bur/file guard for cleaning. In addition, an optional plastic strainer attaches to the beaker for easy retrieval of items after processing. Featuring a digital timer, touch-sensing controls, and a color LED display, the iSonic DS310 has an 0.8-liter tank and a powerful 55-watt transducer that provides a level of cleaning intensity. 847-850-0404. isonicinc.com
---
BIODEGRADABLE NITRILE POWDER-FREE GLOVES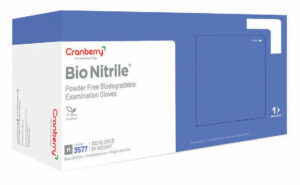 Cranberry, Pinole, California, introduces Bio Nitrile Biodegradable Nitrile Powder Free Examination Gloves. These gloves are designed to meet the rising demand for environmentally sustainable and eco-friendly products. The biodegradable properties of the glove are attributed to a unique additive that induces microbial activity upon introduction to the landfill, resulting in the material breaking down up to 90% within a mere 1.5 years. Despite being biodegradable, the gloves pass and exceed ASTM standards for tensile strength and force at break. Cranberry Bio Nitrile gloves offer eco-friendly benefits without compromising on protection or durability, making them suitable for examination use in dental and medical settings. 707-553-6190. cranberryusa.com
---
WHITENING TRAYS DEBUT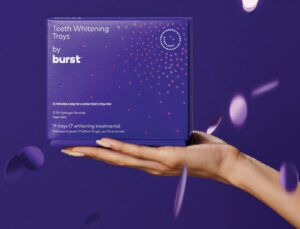 The new Teeth Whitening Trays from BURST, Covina, California, are described as a powerful at-home whitening treatment created with the support of hundreds of members from BURST's community of more than 35,000 oral health professionals. BURST says this collaborative input ensures the trays are effective, yet gentle enough for even the most sensitive patients. Designed for safe and easy use, the trays combine 12.5% hydrogen peroxide with acidity-lowering potassium hydroxide and soothing xylitol to achieve professional-grade bleaching results. Each tray comes prefilled to treat hard-to-reach areas with no guesswork, molding or impressions — just simple 15-minute treatments for significantly whiter teeth after the recommended 7-day course of treatment. The trays are vegan and cruelty-free, and the formula contains no parabens, phthalates, sulfates, major allergens, artificial sweeteners, flavors, or colors. burstoralcare.com
---
ORAL ANTISEPTIC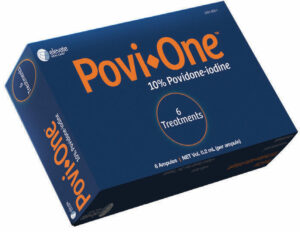 Elevate Oral Care, West Palm Beach, Florida, announces the launch of another tool in the battle for improved oral health. Povi•One features 10% povidone-iodine in unit-dose, flow-through applicators that control the dose of this oral antiseptic agent. The kit of six treatments is designed for the first dose to be applied in the office, with the remaining doses applied at home, providing treatments beyond the dental office. The application frequency is based on the patient's risk level. 877-946-8526. elevateoralcare.com
---
FASHION-FORWARD ADDITION TO LOUPES LINE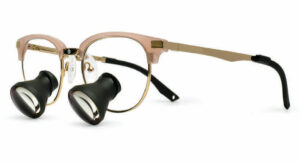 Orascoptic, Madison, Wisconsin, has added a new fashion-forward, lightweight metal frame to its popular line of RDH loupes. Designed with the dental hygienist in mind, the RDH Elevate frame is the perfect union of fashion and functionality. RDH Elevate was designed to eliminate discomfort and distractions while still prioritizing style. This frame is tailor-made for loupes with a titanium base to ensure durability, while still offering a fashion-centric option to the stylish dental hygienist. Available in five colors, RDH Elevate employs features such as flexible temple arms, adjustable temple tips, an adjustable nose pad, and built-in headlight cable control.  The inspiration behind RDH Elevate and all Orascoptic products is to challenge the status quo – to elevate dental and medical procedures. 800-369-3698. orascoptic.com/rdh-elevate
---
CORDLESS FLOSSER FEATURES QUAD STREAM TECHNOLOGY

Philips, Stamford, Connecticut, has unveiled its Sonicare Cordless Power Flosser, an interdental cleaning aid that provides a simple and effective way to improve gingival health by removing up to 99.9% of plaque. The device was developed for patients who need to establish a habit of flossing and are looking for an effective, consistent, and convenient self-care solution. Compared to its tabletop predecessor, the Philips Sonicare Cordless Power Flosser offers a compact format that facilitates seamless integration into a patient's oral hygiene routine. It utilizes Quad Stream technology, a unique cross-shaped nozzle that creates four wide streams that are reportedly 150% more effective than floss. The flosser, which provides a thorough clean interproximally and along the gingival margin, also features Pulse Wave technology that provides brief pauses in the cleaning pulsations to prompt patients to glide the nozzle to the next interproximal space to ensure a whole-mouth clean. 800-422-9448. philipsoralhealthcare.com
---
From Dimensions of Dental Hygiene. June 2023; 21(6):44-45.