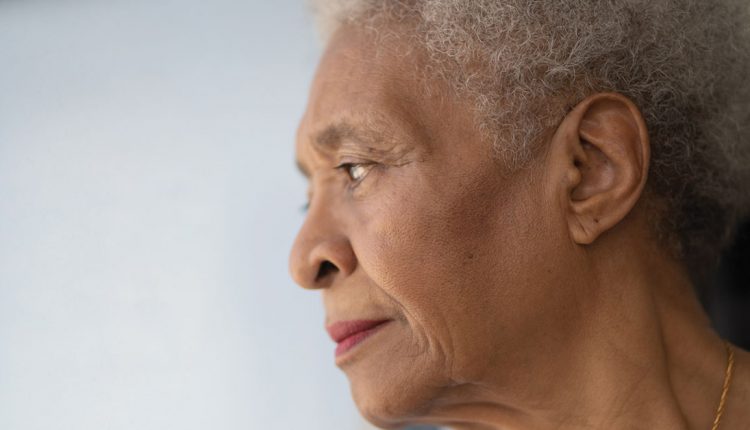 FATCAMERA/E+/GETTY IMAGES PLUS
Tips to Identify Social Isolation in Older Adults
Dental hygienists are well-positioned to address this important issue facing community-dwelling seniors.
PURCHASE COURSE
This course was published in the August 2020 issue and expires August 2023.
The authors have no commercial conflicts of interest to disclose.
This 2 credit hour self-study activity is electronically mediated.
EDUCATIONAL OBJECTIVES
After reading this course, the participant should be able to:
Identify the impact of isolation on the health of community-dwelling older adults.
Discuss the relationship between isolation and oral health.
Recognize interventions to address isolation during appointments with older adults.
---
Dental hygienists are uniquely positioned to identify older adults who are socially isolated or lonely during patient care appointments. Dental hygiene's core value of beneficence allows clinicians to assess for signs of isolation and provide an opportunity to discuss options for long-term service and support providers with older adult patients or caregivers.
By 2034, for the first time in the United States, the number of people older than age 65 will be more than the number of children younger than age 18 (Figure 1).1 With a growing aging population comes the distinct public health problem of social isolation and loneliness.2 In 2017, the US population included 13.8 million older adults living alone, including 9.3 million women and 4.5 million men.3 The former US Surgeon General, Vivek H. Murthy, MD, labeled loneliness as an epidemic among older adults.4
This epidemic of isolation among older adults has been linked to a reduction in life expectancy. Loneliness and isolation negatively impact health more than smoking 15 cigarettes a day, obesity, physical inactivity, and air pollution.4 During the COVID-19 pandemic, older adults are following social distancing protocols, resulting in increased isolation, challenges with maintaining physical and health function, and reduced access to oral healthcare services. Increased loneliness and social isolation can be recognized and addressed by dental hygienists during appointments for preventive oral healthcare.
SOCIAL ISOLATION AND LONELINESS
Isolation is defined in two ways: social isolation (actually being alone) and perceived isolation (loneliness). Social isolation is defined as "a state in which the individual lacks a sense of belonging socially, lacks engagement with others, has a minimal number of social contacts, and are deficient in fulfilling and quality relationships."5 Epidemiological studies offer strong indications that social relationships, including the frequency of interaction with family and friends and participating in groups or other activities, may influence health outcomes.5
Loneliness is described as distraught feelings of being alone (perceived isolation). The anxiety stemming from incongruities between ideal and perceived social interactions leads to loneliness. Loneliness is demonstrated when an older adult feels alone even when surrounded by family and friends. Personal needs and differences impact loneliness vs isolation. One person may interact frequently with others but still feel lonely, while others may have limited socialization but be perfectly content. Socially isolated older adults are often less physically active and experience poorer nutrition; less cognitive stimulation, which leads to greater cognitive decline; higher levels of anxiety/depression; and lower levels of self-care.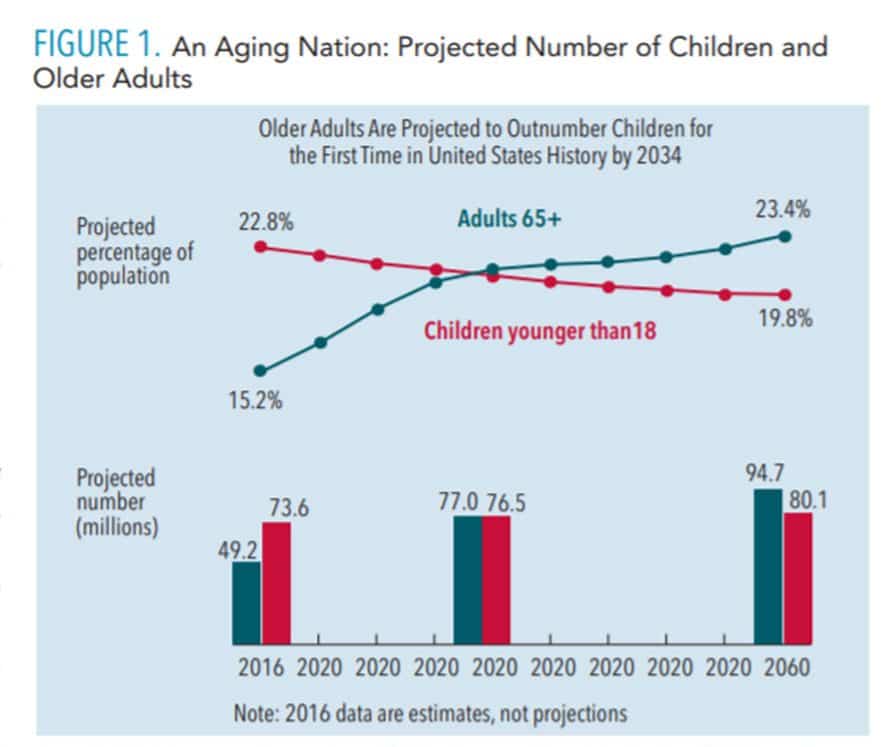 CORRELATION OF ISOLATION AND HEALTH
Isolation and loneliness affect both men and women, impacting quality of life which correlates to negative health outcomes, including cardiovascular disease (29% increase), stroke (32% increase), diabetes, hypertension, obesity, depression, cognitive decline, Alzheimer disease, and early death.6 These negative health outcomes, as well as the death of a spouse or partner, retirement, or loss of mobility, can compound feelings of loneliness and isolation. Loneliness is associated with lower self-esteem, and social isolation indicates a decrease in self-efficacy.7 Risk factors for social isolation and loneliness are:8
Widowhood
No children, or none living
Living alone
Poor health
Poverty
Hearing loss
Loneliness and social isolation also are key risk factors for depression.9 Depression is linked to increased changes in the sympathetic nervous system, inflammation, and sleep disturbance. Older adults exhibiting loneliness have high levels of depressive symptoms and those who are socially isolated experience psychological distress.9 Conversely, there is a positive correlation between positive social connections and successful cognitive functioning, memory, and attention, leading to improved quality of life.
Quality interactions with family and friends are more important than the quantity of friends or the number of interactions with others. Stress resulting from loneliness can impact glucose levels and increase the risk of hypertension. Bustamante et al10 found that older adults who had social support were more likely to demonstrate better diabetes management and reduced blood pressure. Social interaction with others provides a positive environment for older adults, reducing stress.
HEALTHCARE UTILIZATION
A correlation exists between loneliness and healthcare utilization apart from health status. Older adults are more likely to pursue medical support for interaction with others vs to address a medical need.2 The relationship between a patient and dental hygienist can provide essential social support. Early assessment of older adults at risk for isolation is critical to mediating the effects of social isolation. An appointment with a dental hygienist who provides one-on-one patient care can be the highlight of an older adult's day. The dental appointment provides older adult patients with an environment of supportive social participation.
RELATIONSHIP OF ISOLATION AND ORAL HEALTH
Older adults with oral health issues, such as poor eating function and difficulty speaking, are at high risk of loneliness because of low social interaction. Social meals and conversation are a significant part of older adults' socialization. Oral health concerns limit the ability to pursue instrumental activities of daily living, including dining with family and friends, conversations, and laughing.11
Tooth loss and poor oral health also impact the risk of loneliness. Married older adults are associated with an increase use of dental services.12 Unlike medical appointment—where older adults living alone seek care for conversations and interactions—older adults living alone are less likely to seek regular dental care.12 Social interactions with family and friends may lead to an increase in dental care service utilization by this population. Older adults who receive support from family and friends schedule more dental visits than those without support.12 Periodontitis is associated with social isolation because of negative changes in health behaviors, such as poor toothbrushing methods, smoking, and infrequent dental visits. Older adults with the least number of friends had a substantially higher loss of the periodontal attachment. Older adults with the least number of friends were more likely to have moderate periodontitis.13
Oral health factors, such as poor eating function and difficulty speaking, lead to low self-esteem. Shared meals offer opportunities for socialization and interaction that significantly reduce isolation. Older adults with difficulty in chewing and swallowing, dry mouth, and oral malodor show a decrease in social outings.14 These oral health factors limit interactions with others. Good oral health can be a protective factor against isolation for older adults.
ROLE OF DENTAL HYGIENIST
Dental hygienists are well-positioned to identify older adults experiencing isolation. During a preventive dental appointment, dental hygienists can recognize and effectively communicate with older adults who are reluctant to engage in social activities and health preventive measures (Table 1). They can inquire if the patient is engaging in activities such as reading, listening to music, social interactions with others, going for a walk, cleaning, and cooking.15 Positive patient experiences are a highly effective way to establish relationships that allow clinicians to assess patients' oral health needs, values, and wishes. A comprehensive health history and active listening during patient care appointments inform dental hygienists about patient interactions and activity levels.15 Dental hygienists can evaluate individual risk factors, such as living arrangements; support of family, friends, and community; active social participation; and health, mobility, and socioeconomic status, during appointments. Patients' living arrangements (eg, living alone, living in poverty) should be identified as these increase risk of clinical depression. Meaningful community encounters improve the physical and mental health and well-being of older adults.16 Close relationships are important to older adults, as social networks can shrink with age. Older adults desire a meaningful life, social ap­proval, and a supportive community. Interventions with an educational and social activity component are effective at alleviating isolation among older people.
COMMUNITY RESOURCES
Regular health assessments and interventions are effective in reducing loneliness. One-on-one educational sessions, similar to the guidance provided by oral health educational instructions, can also help older adults deal with loneliness.17 Healthcare providers may recommend social group meetings to provide opportunity for new interactions. Leisure development intervention focuses on activities, such as involvement with a gardening club, volunteer work, or internet use.18 The use of social media by older adults has increased and is linked to a decrease in chronic conditions and depression. Research demonstrates older adults are willing to learn new technologies that can further promote good overall health and oral health.19 During a preventive dental visit, dental hygienists can discuss patients' interests in leisure activities to develop a patient-centered relationship.
Dental hygienists can tailor patient care appointments to ensure isolation is addressed through appropriate assessment and guidance toward a referral. Dental hygienists interact with older people for a significant time and therefore, can support older adult patients by preventing or reducing isolation through effective one-on-one interventions. Observing changes in weight, oral health, skin, and social interaction is the first step to improving quality of life for older adults. Best practices include assessing needs for instrumental activities of daily living and encouraging use of services such as volunteer-based ride programs to alleviate transportation concerns, promoting chronic disease self-management, social activities, and lifelong learning.19
Evaluations of ongoing practices are needed to examine and address this emerging condition of isolation. A variety of programs and services are available to assist with social isolation but more are needed. For example, Title III-C nutrition programs offer millions of older adults interactions at home and at congregate meal sites.20
Dental hygienists can take steps to assess for isolation by providing information to healthcare professionals for at-risk individuals. Medical providers can make referrals to programs that support in-person contact. This valuable service provides for a cursory interaction that allows dental hygienists to identify any changes in the older person's appearance, demeanor, and interaction. It also allows for a period of contact, conversation, and socialization.
The US Administration on Aging offers funding for a variety of programs and services available nationwide to assist older people and their caregivers. Each state implements these programs differently to meet the specific needs of the population. These organizations include:
Aging and disability resource centers
Area agencies on aging
Senior centers
Council on Aging and State Units on Aging
In addition, most states offer programs and services for older adults, such as care management, in-home services, day programming, community-based programming, and social activities. These can be accessed through the State Units on Aging or area agencies on aging.
CONCLUSION
Addressing issues of social isolation or loneliness is not easy. The COVID-19 pandemic has exacerbated this public health concern, especially for older adults. Social isolation and loneliness promote negative overall health and oral health outcomes. Isolation and loneliness can be a risk factor for cardiovascular disease, stroke, diabetes, hypertension, obesity, depression, cognitive decline, Alzheimer disease, and premature death. Protecting dignity and building a trusting relationship with patients are the first steps in offering support.
During preventive dental appointments, dental hygienists are uniquely qualified to explore isolation and loneliness with their older patients by asking simple questions. Offering information about resources at patient care appointments informs the older adult about support resources. Dental hygienists develop trusting relationships with their patients, allowing them opportunities to recognize and address isolation.
REFERENCES
United States Census Bureau. Older people projected to outnumber children for the first time in US history. Available at: census.gov/newsroom/press-releases/2018/cb18-41-population-projections.html. Accessed July 15, 2020.
Gerst-Emerson K, Jayawardhana J. Loneliness as a public health issue: the impact of loneliness on health care utilization among older adults. Am J Public Health

. 2015;105:1013–1019.

United States Department of Health and Human Services. 2017 Profile of Older Americans. Available at: https://acl.gov/sites/default/files/Aging%20and%20Disability%20in%20America/2017OlderAmericansProfile.pdf. Accessed July 15, 2020.
Perissinotto C, Holt-Lunstad J, Periyakoil VS, Covinsky KA. Practical approach to assessing and mitigating loneliness and isolation in older adults. J Am Geriatr Soc

. 2019;67:657–662.

Nicholson NR. A Review of social isolation: An important but underassessed condition in older adults. J Prim Prevent.

2012;33:137–152.

Valtorta NK, Kanaan M, Gilbody S, Ronzi S, Hanratty B. Loneliness and social isolation as risk factors for coronary heart disease and stroke: systemic review and meta-analysis of longitudinal observational studies. Heart.

2016;102:1009–1016.

Taylor HO, Taylor RJ, Nguyen AW, Chatters L. Social isolation, depression and psychological distress among older adults. J Aging Health

. 2018;30:229–246.

Centers for Disease Control and Prevention. Alzheimer's disease and healthy aging. Available at: cdc.gov/aging/publications/features/lonely-older-adults.html#:~:text=Older%20adults%20are%20at%20incre ased,the%20amount%20of%20social%20contact. Accessed July 15, 2020.
Singer C. Health effects of social isolation and loneliness. Available at

 

aginglifecarejournal.org/health-effects-of-social-isolation-and-loneliness/. Accessed July 15, 2020.

Bustamante AV, Vilar-Compte M, Lagunas AO. Social support and chronic disease management among older adults of Mexican heritage: a U.S. Mexico perspective. Soc Sci Med

. 2018;216:107–113.

Ha J, Hougham GW, Meltzer DO. Risk of social isolation among older patients: what factors affect the availability of family, friends, and neighbors upon hospitalization? Clin Geront

. 2019;42:60–69.

Burr JA, Lee HJ. Social relationships and dental care service utilization among older adults. J Aging Health

. 2013;25:191–220.

Sabbah W, Tsakos G, Chandola T, et al. The relationship between social network, social support and periodontal disease among older Americans. J Clin Periodontol.

2011;38:547–552.

Mikami Y, Watanabe Y, Motokoawa K, et al. Association between decrease in frequency of going out and oral function in older adults living in major urban areas. Geriatr Gerontol Int

. 2019;19:792–797.

Poscia A, Stojanovic J, Ignazio La Milia D, et al. Interventions targeting loneliness and social isolation among the older people: An update systematic review. Exp Geront

. 2018;102;133–144.

Mora N. Aging in the Shadows: An update on social isolation among older adults in NYC. Available at: https://uploads.prod01.oregon.platform-os.com/instances/542/assets/documents/Aging%20In%20The%20Shadows%202017.pdf?updated=1557158117. Accessed July 15, 2020.
Gardiner C, Geldenhuys G, Gott M. Interventions to reduce social isolation and loneliness among older people: An integrative review. Health Soc Care Community

. 2018;26:147–157.

Cohen-Mansfield J, Perach R. Interventions for alleviating loneliness among older persons: a critical review. Am J Health Promot.

2015; 29:109–125.

Chopik, WJ. The benefits of social technology use among older adults are mediated by reduced loneliness. Cyberpsychol Behav Soc Netw

. 2016; 19:551–556.

Mabli J, Gearan E, Cohen R, et al. Evaluation of the effect of the older adult americans act title III-C nutrition services program on participants' food security, socialization, and diet quality. Available at: mathematica.org/our-publications-and-findings/publications/evaluation-of-the-effect-of-the-older-americans-act-title-iii-c-nutrition-services-program. Accessed July 15, 2020.
From Dimensions of Dental Hygiene. July/August 2020;18(7):40-43.