The Influence of Sex on Health
Understanding the connections between sex, gender, and well-being may improve health outcomes.
PURCHASE COURSE
This course was published in the June 2015 issue and expires June 30, 2018.
The author has no commercial conflicts of interest to disclose.
This 2 credit hour self-study activity is electronically mediated. 
EDUCATIONAL OBJECTIVES
After reading this course, the participant should be able to:
Distinguish between the terms "sex" and "gender."
Identify how sex affects the breakdown and utilization of pharmaceuticals, particularly pain control medications.
Discuss the effects of pregnancy on health.
Explain how sex affects oral health.
---
The study of sex differences is evolving into a mature science, and experts suggest that barriers to the advancement of knowledge about sex differences should be eliminated.
1
Science has concentrated on differences and similarities between women and men at the societal level, as researchers evaluate how individual behaviors, lifestyles, and surroundings affect biological development and health. Similarly, at the level of the whole organism, clinicians and researchers have investigated the component organs and systems of humans, such as the reproductive system. Sex and gender medicine is distinct from women's health and organs, such as the ovaries and uterus, and men's health and organs, such as the prostate and erectile dysfunction. Researchers have given less consideration to the direct study of these differences at the basic cellular and molecular levels.
When discussing these differences, it is important to distinguish between the terms sex and gender. Gender is often used when, in many instances, sex is the correct word. Sex refers to the classification of living things according to their reproductive organs and functions assigned by chromosomal complement. Gender refers to the socially constructed roles, behaviors, activities, and attributes that a given culture considers appropriate for men and women.1 Gender is rooted in biology and shaped by environment and experience. Different cultures have varied societal roles for women and men.
OVERALL HEALTH
The research conducted at the Foundation for Gender-Specific Medicine has furthered the understanding of the basic differences between men and women, and how sex affects behavior, perception, and health.2 Because women have more active immune systems, they can fight off viral infections better than men.2 Male brain neurons are about a third larger than female neurons, and male and female neurons take up significantly different amounts of dopamine, a neurotransmitter (Figure 1).2 For example, the dopamine release that occurs in the brain after drinking alcohol may be greater in men than in women, making men more susceptible to alcoholism.3 It is important to take these items into consideration when prescribing pharmaceuticals or recommending a course of treatment.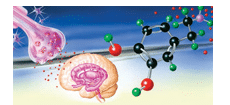 Women and men break down pharmaceuticals differently. Sex hormones determine, in part, the expression of enzymes in the liver that metabolize drugs. Sex differences in pharmacokinetics and pharmacodynamics contribute to individual differences in drug efficacy and toxicity.4 Sex-based differences in drug metabolism are the primary cause of sex-dependent pharmacokinetics and reveal fundamental sex differences in the expression of hepatic enzymes active in the metabolism of drugs.4 In other words, the liver processes drugs differently in men and women, and women metabolize some medications faster than men, including erythromycin, prednisolone, and diazepam. Prednisolone, a corticosteroid typically used to treat inflammation, is less effective when progesterone levels are high and will exit a woman's system faster and leave her more vulnerable to asthma attacks during the 2 weeks prior to menstruation.3
There are sex-specific differences in the absorption and metabolism of pain-killing medications and anesthetics, which is important to note in a dental office. Men and women have diverse body compositions, such as fat, fluid, and hormonal environments. These can affect both pharmacokinetics and pharmacodynamics of anesthesia-related drugs.5 Pharmacokinetics refers to what the body does to a drug vs what the drug does to the body.5 There is a new interest in pharmacokinetics, and discovering why men and women react differently to certain drugs.6 As mentioned, anesthesia works differently in women and men. Women wake up twice as fast as men, increasing their chances of awaking during surgery.6 Regarding local anesthesia, most studies show greater efficacy of local anesthetics in men.7 Caution must be used, however, when interpreting the results of these studies. Researchers surmise that because the pain was assessed only one time during the studies (immediately after the administration of local anesthesia), the results may be due to sex differences in the perception of pain, not the pain itself.7 It is possible that the anesthetic works the same in men and women, but women experience more pain from the procedure.7 The pain reliever acetaminophen takes longer to process in a woman's liver, which may increase the risk of liver damage and overdoses. Women also have a far greater risk of developing life-threatening ventricular arrhythmias in response to a variety of potassium channel-blocking drugs (amiodarone, bretylium, sotalol, and ibutilide).8
Another main difference between the sexes is women's ability to become pregnant. Pregnancy affects every organ system in the body. It also may have deleterious effects on the oral cavity. Autoimmune diseases may complicate pregnancy by adding to the already challenged immune system of the mother. Pregnancy can profoundly impact the symptoms of autoimmune diseases.9 Symptoms of rheumatoid arthritis and multiple sclerosis often improve during pregnancy. Pregnant women with systemic lupus erythematous, however, may have worsening symptoms and serious complications, such as preterm labor and fetal death.9 The improvement of certain autoimmune diseases during pregnancy presents an opportunity to better understand both the maternal-fetal tolerance of pregnancy and pathogenic mechanisms in autoimmunity.
ORAL HEALTH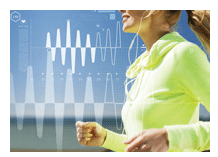 There are noted sex and gender differences related to oral health. A study in Japan showed that women had greater knowledge, a more positive attitude, a healthier lifestyle, and a higher level of oral health behaviors than men.10 Sex-based differences in gingivitis among young people can be explained in part by oral health behaviors and hygiene status, which are influenced by lifestyle, knowledge, and attitude.10 To prevent gingivitis, different approaches for men and women may be useful when dispensing oral hygiene or other instructions.
There are sex and gender differences that might relate to compliance with oral hygiene instructions. Men have better motor and spatial abilities, while women have superior memory and social cognition skills.11 These physiological differences are of high scientific and societal interest because of their importance in human behavior.11 For instance, women are more likely to recover language ability after suffering a left-hemisphere stroke.12 This may make communication somewhat easier in women than in men after a stroke.
The goal of another study was to compare the state of oral health behavior between men and women and to analyze factors associated with oral health behavior by sex and gender in young adults.13 Anonymous questionnaire data were collected from 527 adults (245 men and 282 women) age 20 to 29 who consulted dentists in Chiba City, Japan. The appropriate analyses were used to examine the differences in oral health behavior and the determinants of oral health behavior between young men and young women. The rate of good behavior among women was significantly higher than men in each oral health behavior item (toothbrushing ­frequency p < 0.001; using dental floss p = 0.042; dental check-ups p < 0.001).13 In women, factors associated with each oral health behavior were as follows: toothbrushing frequency (family composition p = 0.030); using dental floss (dental health knowledge p = 0.025, employment status p = 0.031), and dental check-ups (age group p = 0.024).13 In men, a significant relationship was seen only between using dental floss and age group (p = 0.025).13 This study indicated that young women had better oral health behavior and that more factors were associated with their oral health behavior in comparison to young men.
Women have distinctive health needs, as hormonal fluctuations throughout the lifespan may have a substantial effect on many organs and tissues of the body, including the oral cavity. Studies have shown that while women tend to take better care of their oral health than men, their oral health conditions are not significantly better than men's.14 There are certain oral diseases and conditions that are unique to, or more prevalent in women. Certain oral diseases have distinct causes and manifestations, different outcomes, and require different interventions in women when compared to the men. Puberty, menstruation, pregnancy, and menopause influence a woman's health at different stages of life. Understanding these special needs is important so that targeted preventive and therapeutic measures can be implemented to improve not only women's oral health, but their overall health and well-being as well.
Treating patients during pregnancy, in particular, offers certain challenges to oral health professionals. In the most recent report regarding pregnancy and oral health, some conclusions were made.15 Optimal oral hygiene for pregnant women may decrease the amount of caries-producing oral bacteria transmitted to the infant during certain conditions, such as sharing spoons. Although some studies have shown a possible association between periodontal infection and preterm birth, evidence has failed to demonstrate any improvement in outcomes after dental treatment during pregnancy.15 However, there is no concern about the safety of dental services during pregnancy. Women should regularly be advised about the maintenance of good oral health habits throughout their lives, as well as the safety and importance of oral health care during pregnancy.15 The California Dental Association Foundation also offers an excellent guide: Oral Health during Pregnancy and Early Childhood, Evidence Based Guidelines for Health Professionals (available at: cdafoundation.org/Portals/0/pdfs/poh_guidelines.pdf).16
Sex-specific differences in the incidence of periodontitis and tooth loss may be related to different phenotypes of obesity and their associations with low-grade inflammation.17 A study showed that men lost more teeth in relation to their obesity status than women. There was a steeper increase in C-reactive protein (CRP) levels across obesity levels in women (Figure 2). CRP is an acute phase protein made by the liver and released into the bloodstream within a few hours after tissue injury, the start of an infection, or other cause of inflammation. The study showed that adiposity and subclinical inflammation affect tooth loss, and there were distinct differences between men and women. Obesity as a risk factor of tooth loss is particularly related to CRP in men, but not in women.17
Regarding smoking and oral health and sex and gender differences, post-menopausal women who smoked are more likely to lose teeth due to periodontal diseases.18 This is true even though men have been reported to have a higher prevalence of destructive periodontal diseases.19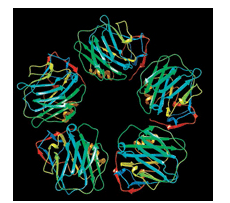 Another area of concern that highlights the differing behaviors between men and women is the incidence of oral/pharyngeal cancer related to the human papillomavirus (HPV) infection. As sexual behavior may influence potential malignancies in the oral cavity and oropharynx, oral health professionals must be aware of this connection and ask appropriate questions when taking a medical history. HPV infection is the principal cause of a distinct form of oropharyngeal squamous cell carcinoma that is increasing in incidence among men in the United States.20
A cross-sectional study was conducted as part of the National Health and Nutrition Examination Survey (NHANES) 2009-2010, a statistically representative sample of the civilian noninstitutionalized US population.20 Men and women age 14 to 69 examined at mobile examination centers were eligible. Associations with age, sex, number of sexual partners, and current number of cigarettes smoked per day were independently associated with oral HPV infection. The conclusion was that the overall prevalence of oral HPV infection was 6.9%, and the prevalence was higher among men than women. Another study, reported to be the largest oral HPV infection population-based study to date, confirmed the same fact.21 It found that oral HPV infection was most common among the male subjects who had received oral sex from more partners in their lifetime in a sample of young Australians. The oral health care community is the first line of defense in early detection of the oral cancer, so it is imperative that we are aware of new research regarding risks and preventive interventions.
Another issue that may be encountered in the dental practice is domestic violence. Oral health professionals need to be aware of the symptoms of violence in children and adults and the appropriate reporting mechanisms in various states and localities. More than 85% of domestic violence victims are women.22 Competencies are needed by health professionals for addressing exposure to violence and abuse in patient care.
The Academy on Violence and Abuse is an academic leader in addressing health professionals' education and research on the effects of violence and abuse on people's health.23 It aims to better educate and train health professionals to recognize and treat the often unrecognizable health effects of violence and abuse.24 This continuing education course reviews the risk factors, signs and symptoms for domestic violence, and describes the health care implications. It discusses appropriate documentation in cases of suspected domestic violence, and identifies resources available in communities, states, and the nation.
CONCLUSION
In summary, sex and gender medicine is distinct from women's health and men's health. The connections between sex, gender, and well-being have been the basis of much biomedical research. Sex and gender medicine, as an academic discipline, seeks to advance a rigorous evidence-based approach to issues concerning sex and gender differences in science and medicine, access to care, and the law. Sex and gender medicine will, ultimately, improve health outcomes for all, as more is understood regarding diseases, conditions, and behaviors based on human physiology.
REFERENCES
Wizemann TM, Pardue M. Exploring the Biological Contributions to Human Health: Does Sex Matter? Washington, DC: National Academy Press; 2001.
Foundation for Gender-Specific Medicine. Just the Facts. Available at: gendermed.org/aboutgsm/ just-the-facts. Accessed May 18, 2015.
Urban NB, Kegeles LS, Slifstein M, et al. Sex differences in striatal dopamine release in young adults after oral alcohol challenge: a positron emission tomography imaging study with [¹¹C]raclopride. Biol Psychiatry. 2010;68:689–696.
Waxman D, Holloway MG. Sex differences in the expression of hepatic drug metabolizing enzymes. Mol Pharmacol. 2009;76:215–228.
Pleym H, Spigset O, Kharasch ED, Dale O. Gender differences in drug effects: implications for anesthesiologists. Acta Anaesthesiol Scand. 2003,47:241–259.
Medical News Today. Men and Women Respond Differently to Anesthesia Drugs. Available at: medicalnewstoday.com/releases/ 184598.php. Accessed May 18, 2015.
Chin ML, Fillingim RB, Ness TJ, eds. Current concepts in the understanding and management of common painful conditions in females. In: Pain in Women. Oxford, United Kingdom: University Press: 61.
Ebert SN, Liu XK, Woosley RL. Female gender as a risk factor for drug-induced cardiac arrhythmias: evaluation of clinical and experimental evidence. J Womens Health. 1998;7:547–557.
Adams Waldorf KM, Nelson JL. Autoimmune disease during pregnancy and the microchimerism legacy of pregnancy. Immunol Invest. 2008 ;37:631–644.
Furuta M, Ekuni D, Irie K, et al. Sex differences in gingivitis relate to interaction of oral health behaviors in young people. J Periodontol. 2011;82:558–565.
Ingalhalikar M, Smitha A, Parkera D, et al. Sex differences in the structural connectome of the human brain. Proc Natl Acad Sci U S A. 2014;111:2.
Alexander LL, LaRosa JH, Bader H, Garfield S, Alexander WJ. New Dimensions in Women's Health. 5th ed. Sudbury, Massachusetts: Jones and Bartlett Publishers; 2010:272.
Tada A, Hanada N. Sexual differences in oral health behaviour and factors associated with oral health behaviour in Japanese young adults. Public Health. 2004;118:1049.
Ranjitha K, Drisko C. Implications of Gender Based Biology in Oral Health Issues Are Women More Susceptible? In Advances in Predictive, Preventive and Personalized Medicine. Costigliola V. Healthcare Overview. Springer: Netherlands; 2012:307–312.
American College of Obstetricians and Gynecologists Women's Health Care Physicians; Committee on Health Care for Underserved Women. Committee Opinion No. 569: oral health care during pregnancy and through the lifespan. Obstet Gynecol. 2013;122:417–422.
CDA Foundation. Oral Health During Pregnancy and Early Childhood, Evidence Based Guidelines for Health Professionals. Available at: cdafoundation.org/Portals/0/pdfs/pohguidelines. pdf. Accessed May 18, 2015.
Meisel P, Holtfreter B, Völzke H, Kocher T. Sex differences of tooth loss and obesity on systemic markers of inflammation. J Dent Res. 2014;93:774–779.
Mai X, Wactawski-Wende J, Hovey KM, et al. Associations between smoking and tooth loss according to the reason for tooth loss: The Buffalo OsteoPerio Study. J Am Dent Assoc. 2013;144:252–265.
Haytac MC, Ozcelik O, Mariotti A. Periodontal disease in men. Periodontol 2000. 2013;61:252–265.
Gillison ML, Broutian T, Pickard RK, et al. Prevalence of oral HPV infection in the United States, 2009-2010. JAMA. 2012;307:693–703.
Antonsson A, Cornford M, Perry S, et al. Prevalence and risk factors for oral hpv infection in young Australians. PLoS ONE. 2014;9:e91761.
National Coalition Against Domestic Violence. Domestic Violence Facts. Available at: ncadv.org/files/DomesticViolenceFact- Sheet%28National%29.pdf. Accessed May 18, 2015.
Academy on Violence and Abuse. Deeper Understanding, Better Care. Available at: avahealth. org. Accessed May 18, 2015.
Austin M. Domestic Violence. Available at: dentallearning.org/course/DomesticViolence/D omestic%20Violence.pdf. Accessed May 18, 2015.
---
From Dimensions of Dental Hygiene. June 2015;13(6):50–54.