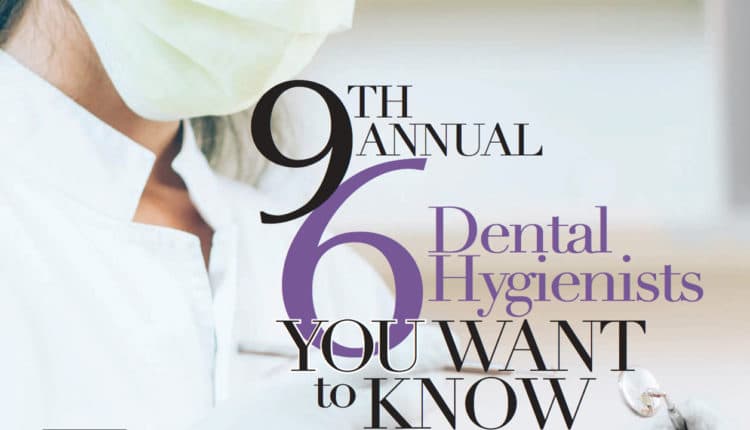 RAZYPH/ISTOCK/THINKSTOCK
The 9th Annual 6 Dental Hygienists You Want to Know
These dental hygienists represent the best of the best within the areas of academia, clinical practice, industry, "mover and shaker," public health, and research.
These dental hygienists represent the best of the best within the areas of academia, clinical practice, industry, "mover and shaker," public health, and research. Each changemaker has pushed the boundaries of the dental hygiene profession and risen to the top of her field.
ACADEMIA
TERRI TILLISS, RDH, PhD
T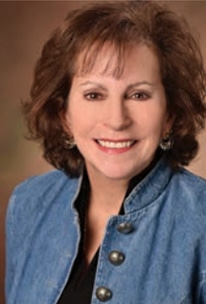 erri Tilliss, RDH, PhD, is a professor in the Department of Graduate Orthodontics at the University of Colorado School of Dental Medicine in Denver. She facilitates resident research projects, teaches communication and behavior change skills to international dental students and orthodontic and periodontal residents, and provides dental hygiene care within the faculty group practice. Tilliss teaches in the university's interdisciplinary health professional education curriculum, where she impacts future medical, dental, nursing, physical therapy, and pharmacy students. She also coaches medical students within the health communications curriculum.
Health-related behavior change and health care communication are two of her research and teaching interests. She continues to publish extensively in the dental and dental hygiene literature and provides educational programs nationally and internationally.
Tilliss has twice been guest editor of  The Annual Report on Dental Hygiene, a special supplement to the Journal of Evidence-Based Dental Practice published in June 2014 and June 2016. A past officer of the Oral/Dental Hygiene section of the International Association of Dental Research, Tilliss received the Annual Researcher of the Year Award in 1999. She was also honored with the American Dental Hygienists' Association Award for Excellence in Dental Hygiene in 2000. Tilliss is a member of Dimensions of Dental Hygiene's Editorial Advisory Board.
What drew you to a career in academia, and how did you get started?
In academia, not once have I felt I didn't want to go to work—pretty remarkable after 35 years. My motivation to work in academia was inspired by two pivotal factors. The first is that I, to some degree, idolized my dental hygiene faculty from the baccalaureate program at the University of Iowa. They were capable, caring, and they looked like they were having a grand time. I distinctly remember saying to myself, "I want to do what they do." I was at a university with one of the few master's degree programs in dental hygiene at the time. Upon the advice of my faculty, I worked as a clinical dental hygienist before starting graduate school. Excellent advice, both to hone my skills and to get a necessary dose of the reality of dentistry if I was to become an educator. The second factor that drew me to academia was that, once in practice, I missed school. No longer was I required to read research articles and write papers, but I still wanted to do these things.
I have cherished working in academia because no two hours, days, semesters, or years are the same. I love the constant variety and the opportunity to influence enthusiastic young minds. Additionally, I view a classroom presentation as performance art. It is a treat each time I get to "perform." I hope that at some moment in time I have inspired a student in the same way that I was inspired during my undergraduate education.
CLINICAL PRACTICE
KYLIE J. SIRUTA-AUSTIN, RDH, MS, ECP-III

Kylie J. Siruta-Austin, RDH, MS, ECP-III, works clinically for Community Health Ministry in the Healthy Smiles Outreach Program in Wamego, Kansas, and Total Care Dentistry in Junction City, Kansas. In addition to her dental hygiene license, Siruta-Austin has the Extended Care Permit I, II, and III credential, which enables her to provide school-based services to children in local schools serving children in grades kindergarten through 12. She also provides portable dental hygiene services to patients in nursing homes and centers for patients with developmental disabilities. More than half of the pa tient population at Total Care Dentistry is composed of children covered by KanCare state insurance (Kansas' Medicaid program). The practice is one of only five in the community that provides services to children covered by Medicaid.
Siruta-Austin also serves as a consultant to the University of Missouri-Kansas City (UMKC) School of Dentistry, working collaboratively with UMKC faculty members on data entry and analysis, course design and instruction, and research publication. Additionally, she teaches the nutrition-biochemistry portion of the American Dental Hygienists' Association Dental Hygiene Board Review course and is the co-director of two continuing education courses offered through UMKC.
What strategies do you use to keep from getting burned out from providing patient care every day?
When contemplating starting a career in dental hygiene, I vividly remember shadowing dental hygienists already in the field who spoke of the versatility and flexibility offered by this profession. That was very appealing to me and, even now, I credit those qualities with keeping me excited about going to work each day.
Fortunately, I practice in a state that is progressive in its dental hygiene scope of practice. I took full advantage of this and obtained my Extended Care Permit I, II, and III credentials through the Kansas Dental Board. This allows me to practice independently in nontraditional settings with a wide variety of patients. From elementary schools to nursing homes to centers for patients with developmental disabilities, it is nearly impossible to become complacent when each setting offers a new challenge and a new opportunity to make a meaningful impact on my community. I also practice part-time in a dental practice in which more than 50% of the patients are covered by state insurance. We are one of the few private practices in the area that accept this insurance, so nearly all patients present with a significant need for preventive care and ongoing education. Both settings present opportunities to truly make a difference.
To me, it is about so much more than the actual treatment provided—it is teaching patients lifelong habits that will lead to improved oral and overall health; motivating them to implement positive lifestyle changes; and seeing patients on a regular basis and getting to know them. The point when I turned my focus to positively impacting vulnerable populations and utilizing each patient encounter to make him or her feel valued is when I realized that it would be nearly impossible not to be excited about going to work each day!
INDUSTRY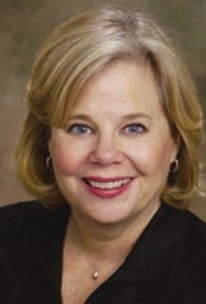 PHYLLIS A. MARTINA, RDH, MBA
Phyllis A. Martina, RDH, MBA, is the senior academic relations manager for Colgate Oral Pharmaceuticals Inc. In this position, she develops and executes plans to increase Colgate's presence in dental and hygiene schools; creates programs to build Colgate's relationship with dental and dental hygiene students, faculty, and school administrators; manages all aspects of the academic team, including hiring and coaching; organizes activities with scientific congresses, dental conferences, and symposia; and identifies and develops joint projects with dental and dental hygiene experts and educators.
Martina's career in dentistry began in high school, when she got a job helping the dental assistant in a local pediatric dental practice. She graduated from the University of Missouri-Kansas City with a Bachelor of Science in Dental Hygiene degree with honors. She earned her Master of Business Administration with an emphasis in marketing and finance from the University of Southern California in Los Angeles.
Martina has also worked as a clinician and educator, in addition to corporate positions in marketing, sales, and management. She developed and presented courses for dental hygiene students, faculty, professional associations, and study clubs. Martina is an active member of the American Dental Hygienists' Association, American Dental Education Association, and a lifetime member of Sigma Phi Alpha, the National Dental Hygiene Honor Society. She is a member of Dimensions of Dental Hygiene's Corporate Council.
What do you love about working in industry, and what do you find most challenging?
I love the creative aspects of my work, as well as my colleagues. I conduct market research to determine what is most important and needed for students and faculty and then create programs to fulfill these needs. I establish relationships with dental professionals who are kind, smart, and fun people, making this part of my job easy. I have been so fortunate to work for companies, like Colgate, that care about me and my professional development.
My work enables me to meaningfully impact the future of the dental hygiene profession. I often hear from students I meet through work that I inspired them to continue their education, become active in their dental hygiene association, or change the care they provide to their patients. The fact that they even remember me is remarkable and makes me smile. I am also privileged to work with an amazing group of dental hygienists. The academic managers at Colgate are highly intelligent, hard-working, imaginative, at the top of the profession, and very fun.
I am often challenged by the same aspects of my job that I love. No day is the same and you cannot predict what will happen. So I can plan my day and then something comes up and all my plans are gone. I work a lot of weekends and evenings, but I like what I do, so this isn't a problem for me.
"MOVER AND SHAKER"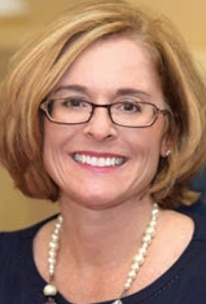 MARION C. MANSKI, RDH, MS
Marion C. Manski, RDH, MS, is an associate professor and director of the Dental Hygiene Program at the University of Maryland Baltimore (UMB) School of Dentistry. She is also the director of admissions and recruitment for the dental hygiene program. Manski has practiced clinical dental hygiene for more than 33 years. She has much experience in research, serving as the principal investigator on studies regarding sealants, caries prevention, and access-to-care issues.
Manski fought tirelessly with the Maryland Dental Hygienists' Association to add local anesthesia and nitrous oxide administration to Maryland dental hygienists' scope of practice. In 2009, Maryland dental hygienists gained the ability to administer local anesthesia infiltration only and, in 2012, nerve block anesthesia was added to the scope of practice. In 2010, the ability of dental hygienists to monitor nitrous oxide administration was added and, in 2016, the ability to administer it was included in Maryland dental hygienists' scope of practice. She is the coordinator of the local anesthesia curriculum for dental hygiene students and teaches the continuing education certification course to licensed dental hygienists.
Manski was appointed by Governor Larry Hogan to serve on the Maryland Commission For Women. Her service to the community and her active involvement in legislation serves Manski well on this state commission, which advocates for women by advising the executive and legislative branches of government on women's issues in Maryland. Manski is a member of Dimensions of Dental Hygiene's Editorial Advisory Board.
What was the most challenging aspect of changing the Maryland dental hygiene practice act to include local anesthesia and nitrous oxide administration?
Before 2009, dental hygienists were not allowed to administer local anesthesia in Maryland. However, local anesthesia administration was part of most states' dental hygiene practice acts, and I thought Maryland should be next. To begin, I enrolled in an out-of-state course to obtain the skills and knowledge needed to start teaching local anesthesia administration at UMB. Next, I obtained permission from the Maryland State Board of Dental Examiners to begin teaching the course to my colleagues and students. To accomplish this, I enlisted dentist colleagues to supervise the clinical sessions. Fortunately, these dentists were also active in their professional associations and state board. As such, they saw firsthand the value and quality of the education we were providing and were then easy to enlist as advocates for our cause. This was a great beginning, but we still needed legislation passed to allow dental hygienists to administer local anesthesia to patients in practice. With colleagues, I began the long and arduous process of assembling a broad-based coalition to support the passage of a bill that would allow dental hygienists to provide local anesthesia in Maryland.
We then made our case to a number of Maryland legislators. Our efforts were successful and several legislators supported the idea of allowing dental hygienists to administer local anesthesia. Within a year, the bill was passed. The following year, we used the same template to add the administration of nitrous oxide to Maryland dental hygienists' scope of practice. Training faculty and appealing to established legislative champions and coalitions proved successful and, with perseverance, the practice act was amended.
PUBLIC HEALTH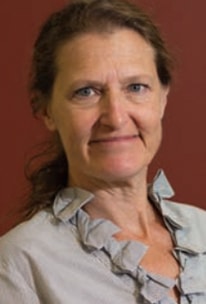 DEBORAH JACOBI, RDH, MA
Deborah Jacobi, RDH, MA, has dedicated her professional life to helping others receive the dental care they need. Her wealth of experience ranges from Head Start programs to federally qualified health centers to the Indian Health Service (IHS). She is a tireless advocate for the underserved.
Currently, Jacobi is the policy director for Apple Tree Dental— headquartered in the Twin Cities with multiple regional programs across Minnesota—an innovative nonprofit dedicated to improving the oral health of all people, including low-income children and families, long-term care residents, and people with disabilities. She is responsible for policy, advocacy, and community collaborations. Jacobi served as the dental clinic supervisor of the Uptown Community Clinic in Minneapolis, where she coordinated a private, nonprofit dental program offering a sliding-fee scale care for low-income, uninsured populations.
What advice would you give to dental hygienists who are interested in a career in public health?
My advice is to follow your passion utilizing evidence-based and promising practices. Learn all you can about the needs of the community you would like to serve. Collaborate with dental colleagues, as well as the greater health care team. My first public health experiences were as a commissioned officer of the United States Public Health Service working in the IHS. The unmet treatment needs of this population were startlingly disproportionate to those of the patients I had been caring for in the previous 14 years I had worked in private practice. For me, this confirmed that, as oral health professionals, we have an ethical responsibility beyond the individual patient with the knowledge and resources to make regular dental appointments in the private practice setting.
At IHS clinics and hospitals, my work included on-site preventive care in Head Start Centers, school-based sealant programs, and representing oral health at prenatal and diabetes medical clinics and community wellness events. I worked more closely with dental assistants and community health workers than I had in private practice. These experiences gave me confidence in providing team-based care, in which each discipline contributes toward the goal of doing the greatest good for the greatest number of people.
A number of current issues highlight the potential for dental hygienists in public health: troublingly persistent oral health disparities, an aging population with more teeth than previous generations, and the recognition of connections between oral and overall health that are leading us toward integrated care systems. As a result, dental hygienists interested in public health may have additional opportunities for rewarding careers in new settings, including those they create themselves.
RESEARCH
DENISE M. BOWEN, RDH, MS
Denise M. Bowen, RDH, MS, is a graduate faculty member and professor emeritus in the Department of Dental Hygiene at Idaho State University (ISU) in Pocatello. She has served as a consultant to the dental industry; numerous government, university, and private organizations; and as a member of the National Advisory Panel for the National Center for Dental Hygiene Research.
Bowen is dedicated to furthering dental hygiene research. She authors the column "Linking Research to Clinical Practice" in the Journal of Dental Hygiene and is the co-editor of the upcoming fifth edition of Darby and Walsh's Dental Hygiene Theory and Practice. With expertise in nonsurgical periodontal therapy, oral self-care, research methodology, and dental hygiene education, Bowen has written more than 50 refereed journal articles. Her greatest achievements have been in mentoring colleagues and students in research and scholarly work for more than 35 years and helping to build the ISU Department of Dental Hygiene to one of national and international prominence. She has served as thesis advisor for 18 graduate students at ISU, 15 of whom published their research in refereed journals. Bowen is a member of Dimensions of Dental Hygiene's Editorial Advisory Board.
What do you think are the most important steps to furthering the field of dental hygiene research?
A profession's research is intertwined with its service role. The quality of care dental hygienists deliver can be enhanced by the research supporting it. Much of the body of dental hygiene research has been composed of isolated research studies not based in theory. We need to develop theories and comprehensive research programs that answer questions fundamental to the dental hygiene discipline, while engaging other disciplines. Our profession and its practitioners need patient-oriented or population-based findings focused on the prevention, treatment, and control of oral disease. We need data documenting the cost-effectiveness of our care and our impact on access to care. These issues are much more important than dental hygienists' perceptions of their roles and responsibilities. Even the small-scale studies we conduct need to design and foster large scale projects to positively impact oral and total body health. The World Health Organization describes health care as a humanistic transaction between the health care professional and patient, with the patient's welfare being the ultimate goal. In that vein, we must stop studying ourselves as the population of interest.
While I believe innovative PhD programs in dental hygiene are critical to advancing disciplinary knowledge, they are only one part of what is needed to build the next generation of scholars. My passion always has been teaching and mentoring others in research. Our first PhD program(s) must be housed where the infrastructure and expertise exist to support the work of emerging dental hygiene scientists. The dental hygiene faculty mentors must have their own successful research programs to promote the perseverance required for sustained research efforts that build knowledge central to the discipline. Finally, as scholars and practitioners, we have to be open to challenges and relish the new experiences that allow us to grow.
From Dimensions of Dental Hygiene. December 2016;14(12):14–17.