September 2020 Social Commentary
Like Dimensions of Dental Hygiene's Facebook page to share your thoughts on posted questions.
WHAT ROLE DO YOU THINK DENTAL HYGIENISTS PLAY IN ADDRESSING THE NATION'S OPIOID CRISIS?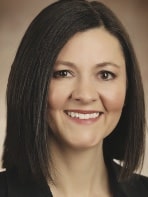 ANDREA EDELEN, RDH, BS Dimensions Brand Ambassador
I think one of the biggest impacts that dental hygienists can have is to support existing patients. We can do that by having an open dialogue with the dentist and understanding his or her philosophy regarding how he or she prescribes. I think that we should agree that the best approach is to try the lowest possible dose in the smallest quantity. Opioids should only be used when necessary and, as dental hygienists, we can help our patients get on board with that due to the credibility and relationship that we already have with them.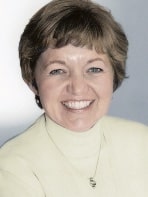 MELINDA ROBERTSON, BSc, RDH, BBA  Dimensions Brand Ambassador
As clinicians, we need to be asking about "social drug use" without judgment. In my office, we include training on the use of the naloxone injection kit and/or Narcan nasal spray as part of our annual emergency training. The opioid crisis is a huge problem here in Vancouver, taking way more lives than the current COVID-19 pandemic.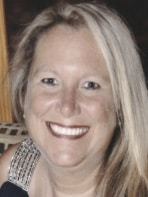 SHELLEY FABIAN-WAUGHTEL, RDH  Dimensions Facebook commenter
My co-worker and I went to a 4-hour class on opioids and ethics in July 2020 and it was one of the best classes I have attended. One of the biggest problems is—whether it be the dentist, dental hygienist, or dental assistant—missing a thorough review of patients' medical histories. This does not mean asking if they have had any changes since the last time. Be specific: Have you had any surgeries, hospitalizations, car accidents, opioid/drug addictions, etc, since your last visit? Then review each medication they are taking and what it is for. Make sure the spelling is correct because so many drugs are used for different reasons today. Don't forget to document the patient's response—you can never write too much!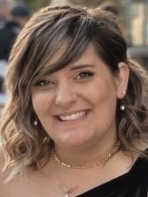 TARA LOGAN, RDH  Dimensions Facebook commenter
I think every person in this country has a responsibility to address the opioid crisis. I believe specifically as dental hygienists we need to at least be trained on administering Narcan and have Narcan at every office. I think we need to have more continuing education requirements on opioid addiction/rehabilitation and how to treat patients who are in recovery. We need to stop the taboo of it all and fight this thing head-on.

SOCIAL COMMENTARY Like Dimensions of Dental Hygiene's Facebook page at: facebook.com/​dimensionsofdentalhygiene to share your thoughts on posted questions. We may publish your comment in an upcoming edition of our new column "Social Commentary," and one lucky respondent will receive a coupon for a free continuing education course. If you would like your Instagram handle included, please be sure to add it to your response. Comments may be edited for clarity or brevity.
From Dimensions of Dental Hygiene. September 2020;18(8):12.