September 2020 Digital Agenda
Digital Agenda covers all that's happening under Dimensions' social media platforms.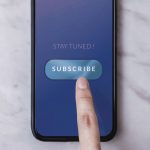 Dimensions Offers New Annual CE Study Club
For only $129 per year, you can join Dimensions CE Study Club and access our entire continuing education (CE) library for a full 12 months. Membership provides you with unlimited learning—take as many courses as you'd like from anywhere with any device. New CE courses are added automatically each month. Club membership also provides instant verification of participation on completed courses and CE certificates on demand—access and print at any time. So get on top of your licensure renewal and join today. For more details, click here.
---
Dimensions Brand Ambassadors Earn Swag
Five Dimensions' Brand Ambassadors completed 20 activites within a set period of time to earn one of these fun Dimensions of Dental Hygiene tumblers. Ann Cote, RDH, MSHA; Megan Malzone, RDH; Veronica Bonta, BS, RDH; Julianne Souza, RDH; and Karissa Garneau, RDH, are this month's lucky recipients. Would you like the chance to earn free swag? Join the Dimensions' Brand Ambassador team. For more information, click here
---
Join Us on Instagram
Dimensions of Dental Hygiene is on Instagram! Our page is full of positive and inspirational posts, celebrations and achievements, breaking news, and giveaways. Follow us at: @DimensionsOfDentalHygiene.
---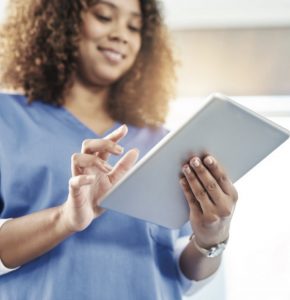 Have a Question? We Have the Answer!
Dimensions' Ask the Expert online forum is a direct and simple way to get your dental hygiene-related question answered. Featuring experts in anesthesia, cultural competency, ergonomics, esthetic dentistry, ethics and risk management, fluoride therapy, infection control, instrument sharpening, instrumentation, insurance coding, nutrition, oral pathology, patient education, pediatric dentistry, periodontal therapy, pharmacology, and polishing, click here to visit the online forum to post your question.
---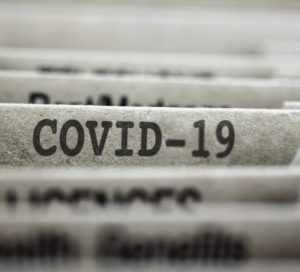 Dimensions Offers COVID-19 Resource
In the midst of this global pandemic, Dimensions of Dental Hygiene is committed to keeping its readers up to date on COVID-19 and best practices for ensuring the health and safety of both patients and practitioners. Accessible through a click on the homepage dimensionsofdentalhygiene.com, the new COVID-19 resource center in­cludes help­ful articles, breaking news, relevant quizzes and slideshows, and links to continuing education articles currently offered on infection control topics. The journal is also deploying a daily update with relevant news specific to dental hy­gienists. Readers can subscribe by signing up for Dimensions' email enewsletters on the homepage.
From Dimensions of Dental Hygiene. September 2020;18(8):13.