Published Author Shares Her Dental Hygiene Story
When Laura M. Baird, RDH, left for college, she admittedly had little direction.
When Laura M. Baird, RDH, left for college, she admittedly had little direction. After one semester, she returned home and decided to join the United States Army. Just 2 weeks away from her 19th birthday, Baird began basic training. After a rough start, she found her niche and ended up serving her country for more than 5 years. The military is also where she met her husband of 28 years.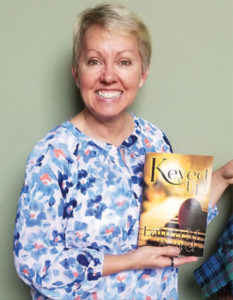 After leaving the service and having two sons, Baird decided to go back to school to become a dental hygienist. She graduated from Idaho State University in Pocatello in 2000 with a Bachelor of Science in Dental Hygiene at age 33, and began a career in clinical dental hygiene.
Throughout her life, Baird always indulged in her love of reading and writing, and after attending a writer's conference in 2016, she decided to make a serious step toward publishing her work. "I received such a rush of inspiration and motivation at the conference; it even sparked a story idea that became one of my published romances," Baird explains. She got to work polishing the many stories she'd written and endeavored to find a publisher. At the age of 50, Baird received her first publishing contract. Since then, she's gone on to publish 13 romances and a short story that appeared in an anthology to benefit the World Literacy Foundation.
Baird remains dedicated to dental hygiene—a career she's enjoyed for the past 19 years—and continues to work three days a week in clinical practice. "I love providing care to my patients, many of them becoming like family to me, and I'll continue as long as my body allows. My co-workers have given me the best support," she notes. When not working and spending time with family, she's working on her next book.
From Dimensions of Dental Hygiene. September 2019;17(8):11.