Product Profile: Big Easy® Implant Inserts by Premier® Dental Products
Power scaler promotes effective implant scaling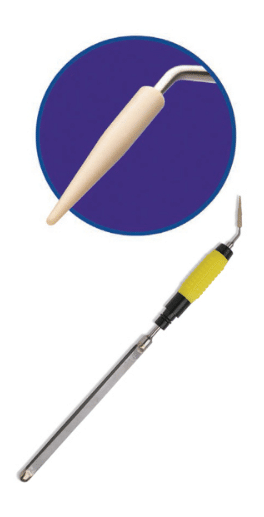 Dental implants are the standard of care for the replacement of missing teeth, and they enjoy high levels of success with long-term survival rates exceeding 95%.1,2 Failure can occur if implants experience a buildup of calculus and biofilm. This bacterial buildup may lead to peri-implant mucositis and/or peri-implantitis. Much like a natural tooth, dental implants depend on healthy surrounding tissue for support.
To prevent such negative outcomes, implant maintenance is critical and requires a special instrument that can effectively clean around the structure without scratching the implant and/or abutment. Scratched surfaces promote biofilm and calculus attachment and growth and should be avoided. To help prevent implant and abutment scratching and to promote safe and effective scaling around implant structures, Premier Dental Products developed Big Easy Implant Inserts. The insert tip, made from PEEK polymer, is designed to safely clean around implants without damaging the surface and is ideal for patients with sensitivity. This innovative tip is permanently attached to the insert and eliminates the need for disposable tips and special attachment tools. PEEK, an advanced biomaterial, is autoclavable, withstands exposure to steam, and is resistant to heat, chemicals, and radiation. Furthermore, it does not scratch and is extremely durable, providing lasting performance.
BENEFITS OF USE
Designed with a PEEK polymer tip, which is permanently attached and eliminates the need for special tools or replacement tips
Removes biofilm and calculus quickly and effectively
Safe to use on implants and orthodontic brackets
Does not scratch metal or damage restorative surfaces
Features Big Easy ergonomic comfort grips
Available in 25K and 30K frequencies
Big Easy Implant Inserts are made in the United States and are compatible with most magnetostrictive handpieces.
REFEREBCES
Beck T. A periodontist's protocols to avoid dental implant complications: Part 2—establishing an implant maintenance protocol. Perio Implant Advisory. Available at:perioimplantadvisory.com/articles/2014/05/a-periodontists-protocolsto-avoid-dental-implant-complications-part-2-establishing-an-implantmaintenance-protocol.html. Accessed August 3, 2015.
Albrektsson T, Buser D, Sennerby L. On crestal/marginal bone lossaround dental implants. Int J Periodontics Restorative Dent.2013;33:9–11.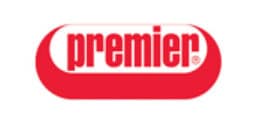 Premier Dental Products
premusa.com
(610) 239-6000
---
From Dimensions of Dental Hygiene. September 2015;13(9):64.