Product Profile: Philips Zoom Products by Philips Oral Healthcare
Whitening solutions meet a variety of patient needs

Philips Zoom products provide oral health professionals with innovative options for fast, effective tooth whitening. Philips Zoom WhiteSpeed light-activated whitening supports deep whitening without discomfort, while Philips Zoom QuickPro whitening varnish improves speed and ease of delivery. Philips Zoom DayWhite and NiteWhite provide patients with effective and convenient take-home options, helping them achieve brighter, whiter teeth.
PHILIPS ZOOM WHITESPEED
Philips Zoom WhiteSpeed in-office whitening achieves maximum results in a minimum amount of time. It is designed to whiten teeth up to eight shades in less than an hour, not including preparation time. Advanced blue LED technology accelerates the whitening process, and customizable intensity settings help ensure a comfortable experience.
PHILIPS ZOOM QUICKPRO
Philips Zoom QuickPro whitening varnish whitens up to four shades with only a few minutes of application time in the chair and 30 minutes of wear on the go. Patients then remove the film by simply brushing or wiping it away. QuickPro features a two-layer technology, starting with a 20% hydrogen peroxide varnish. Then, a quick-dry sealant layer locks the hydrogen peroxide layer into place and keeps the varnish from getting onto soft tissue—which means patients experience little to no sensitivity. QuickPro is simple to add to regular dental
appointments and may be used to kick-start a take-home treatment for optimal results.
PHILIPS ZOOM DAYWHITE AND NITEWHITE
Philips Zoom DayWhite and NiteWhite are designed to meet the needs of every patient. Patient-centric formulas offer five different whitening solutions:
DayWhite Maximum white:  Best for patients who want dramatic results and prefer to wear their trays for a minimal amount of time
NightWhite Maximum white: Maximum results for patients who don't mind a longer wear timeor prefer whitening while asleep
NiteWhite Quick: Ideal for patients looking for dramatic results fast
DayWhite Gentle: A brighter smile for sensitive patients
DayWhite Touch-Ups: Long-lasting results that help patients keep their smile bright
PHILIPS ZOOM ULTIMATE PROTOCOL
Dental professionals now have a specific protocol for treating patients with severe tooth discoloration. The new Philips Zoom Ultimate Protocol combines Philips Zoom WhiteSpeed and Philips Zoom NiteWhite to lighten even the toughest of stains. In a manufacturer-conducted case study, nine patients experienced an average improvement of 11 VITA shades and two patients achieved a 14 shade improvement with the Ultimate Protocol.*
*Results from one case study; may not be representative of actual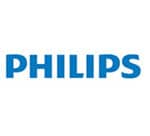 philipsoralhealthcare.com
800) 422-9448
---
From Dimensions of Dental Hygiene. September 2015;13(9):65.