Pivot® Plus Spiral Cup Disposable Prophy Angles by Preventech
Everything You Need in a Disposable Prophy Angle.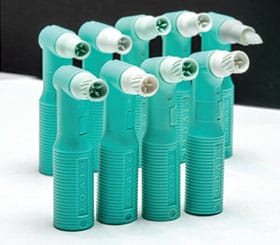 Made in the United States, Pivot Disposable Prophy Angles have been a fixture in dental hygiene operatories for more than 25 years. Dental hygienists have counted on Pivot's "runs like metal" performance to run smoothly, quietly, and get through the prophy every time. Pivot's non-latex cups are designed to be softer, more elastic, and more like natural rubber. Better elasticity means our cup reaches deeper interproximally and splays  into the sulcus easier, allowing for a more complete cleaning and polishing. That's why four out of five dental hygienists surveyed prefer Pivot NL cups over other non-latex brands.1
IMPROVED SPLATTER CONTROL
Dental hygienists tell us Pivot cups stay more concentric too, which means they spin truer, reducing splatter and providing a more predictable polishing edge with no "wobbling like a bad tire." And Pivot's lower profile cup allows for improved posterior access in smaller mouths.
ADDED FEATURES AND BENEFITS WITHOUT ADDED COST
Preventech offers eight varieties of Pivot Disposable Prophy Angles Cups to meet all your clinical needs and preferences. Pivot is available in soft and firm non-latex cups, tapered brushes, right and contra styles, and our new Pivot Plus Spiral Cup DPAs with external edges that make polishing adjacent teeth and interproximal areas much easier.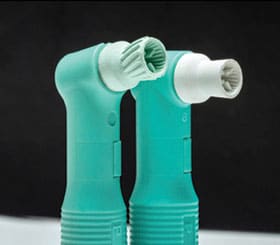 Pivot means great value, a reasonable price and, now with new Pivot Plus and Pivot Contra Plus Spiral Cups, an even broader line so you can pick the exact prophy angle you need … without being second guessed for paying more.
CONTACT
To learn more or to purchase Pivot Plus DPA, call your favorite dental dealer. For free samples visit preventech.com or call us at 800-474-8681 to try before you buy.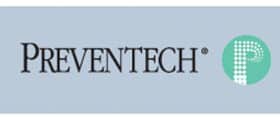 REFERENCE
1. Data available upon request.
From Dimensions of Dental Hygiene. September 2019;17(8):51.