Product Profile: Philips Sonicare For Kids
A Fun Way to Inspire Better Brushing in Children
Philips Sonicare For Kids
The new Philips Sonicare For Kids power toothbrush with Bluetooth® wireless technology and interactive coaching app work together to help kids develop a healthy habit that will last a lifetime. Connectivity creates an entirely different brushing experience. Children navigate the Philips Sonicare For Kids app with the help of their training partner, Sparkly—a furry round character who guides them through a series of oral health care educational games. Sparkly's mouth acts as a visual quadrant guide, teaching children to brush all areas of the mouth. After each 2-minute brushing session, children receive a reward to keep them motivated. Parents can access a separate dashboard to track their child's progress and customize milestones.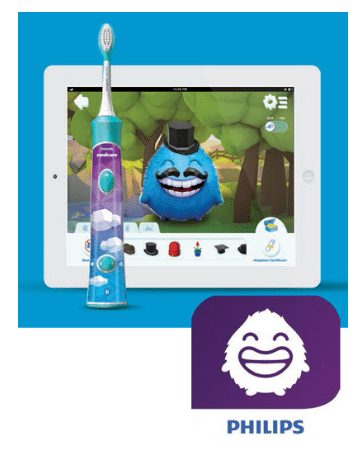 SIMPLE STARTUP
Getting started with Philips Sonicare For Kids is simple. Parents download the free coaching app from their app store and set up their child's personalized account. Compatible with newer Apple and Android operating systems, the toothbrush connects to a tablet or smartphone via Bluetooth wireless technology.
Children like that brushing with Philips Sonicare For Kids is fun, and parents like the results. In a manufacturer-conducted survey, 98% of parents said it was easier to get their kids to brush longer and better with Philips Sonicare For Kids vs using a toothbrush without the app.
INSPIRING INDEPENDENT BRUSHING
Philips Sonicare For Kids provides features that ease the transition to twice daily independent brushing, including:
Coaching app provides real-time guidance as children see Sparkly's teeth become clean as they brush their own teeth.
KidTimer gradually increases to 2 minutes, teaching kids to brush longer.
Rewards and achievement badges let children celebrate their progress.
LONG-LASTING BENEFITS
Philips Sonicare For Kids is the only rechargeable power toothbrush for kids with Bluetooth wireless technology that connects to an interactive coaching app. The brush is designed to remove plaque in difficult-to-reach areas and also helps compensate for developing brushing technique. And by bringing a whole new level of fun to brushing, Philips Sonicare For
Kids helps young patients learn how to maintain a healthy smile for life.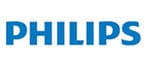 ---
From Dimensions of Dental Hygiene. November 2015;13(11):53.