Perspectives Board Member to Receive Adea Gies Award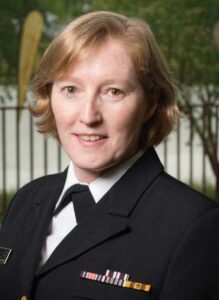 Mary E. Williard, DDS, CAPT USPHS, the clinical site director for the Alaska Dental Therapy Educational Program, will receive the 2021 William J. Gies Award for Vision, Innovation, and Achievement—Dental Educator. A Perspectives on the Midlevel Practitioner Editorial Advisory Board Member, Williard has worked in American Indian/Alaska Native communities since 1996 as a clinician serving in remote Navajo and Alaska Native communities and an administrator supervising dental health aide therapists. She is a recognized national expert in dental therapy education, supervision, and practice. The Gies Awards are bestowed by the American Dental Education Association Gies Foundation® to honor the highest standards in oral health and dental education, research, and leadership.
From Dimensions of Dental Hygiene. December 2020;18(11):10.