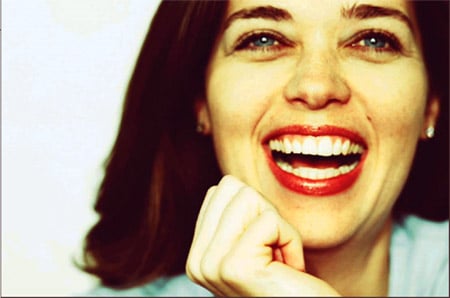 Over-the-Counter Bleaching
With the OTC bleaching product market growing, dental hygienists must be up to date on the latest published literature and research so they can provide informed recommendations for their patients.
Ever since Haywood and Heymann published their research on the whitening procedure called nightguard vital bleaching in 1989, the influx of dental whitening products has never waned.1 Over-the-counter (OTC) products are a rapidly growing market.
Whitening agents in consumer dental products are almost as commonplace as fluoride. The demand for whiter teeth is evident and the industry has overwhelmingly responded by introducing new products. There are two types of dental whitening products: bleaching products, which contain a peroxide whitening agent and nonbleaching products like whitening toothpastes.2 Historically, dentists have been the primary dispensers of bleaching products. However, the OTC products are becoming increasingly popular. As more consumers try tooth whitening at home instead of at the dentist's office, dental hygienists must be aware of the latest evidence-based findings in order to make sound product recommendations to their patients.3
The American Dental Association (ADA) advises patients to consult a dentist to determine if whitening is appropriate and, if so, to suggest the most effective whitening treatment for them.2 A thorough dental examination consisting of medical and dental history, periodontal debridement, radiographs, and dental and periodontal charting is crucial to the beginning phases of dental bleaching. The radiographic evaluation may rule out potential acute problems such as abscesses, internal resorption, and caries, which should be addressed prior to bleaching. This data collection phase provides time for patients to become informed about the different bleaching modalities available, time commitment, potential side effects, anticipated costs, and predicted outcomes.4
Bleaching Agents
The most commonly used active ingredient in dental bleaching is carbamide peroxide. This key ingredient has evolved from a fluid-like fast oxygen release substance that had to be consistently replenished to a thicker slow oxygen release solution that maintains its concentration longer. When carbamide peroxide contacts saliva, it converts to hydrogen peroxide. A carbamide peroxide concentration of 10% is equivalent to about a 3% hydrogen peroxide concentration. The most commonly reported side effects of dental bleaching are mild tooth sensitivity and gingival irritation.2
The ADA Seal of Acceptance indicates that a product has undergone rigorous safety and efficacy testing but the ADA does not evaluate products for cosmetic uses. However, not all products are submitted for the seal for various reasons. Five dentist-dispensed, home use bleaching products (see Table 1) carry the ADA Seal of Acceptance.5 The bleaching products with the ADA Seal of Acceptance are all 10% carbamide peroxide concentrations.5 There are several dentist-dispensed bleaching products that offer a variety of concentrations of carbamide peroxide and hydrogen peroxide, including custom tray and trayless delivery systems.
Most consumers do not conduct research on whitening products before they pick a product off the shelves. Therefore, it is critical for dental hygienists to effectively evaluate reputable published literature to gain product knowledge and to ensure that patients receive informed recommendation.3 The majority of OTC product research is industry-sponsored and conducted by company employees. Most often this research is unbiased but dental hygienists should be aware that this type of research can possibly yield biased results. None of the currently available OTC products carry the ADA Seal of Acceptance even though they make many safety and efficacy claims. Also, dental professionals must be cautious when evaluating OTC bleaching literature dated before 2000 because it mostly pertains to the boil and bite systems and not the recently marketed bleaching products, like whitening strips and paint-on delivery systems.

*ADS Seal of Acceptance granted for therapeutic function, not for cosmetic claims.
Boil and Bite Systems
OTC tooth whitening options using the 'boil and bite' mouthpiece may offer basic whitening results and a less expensive alternative to professional bleaching. However, noticeable results can take up to 6 months and the mouthpieces can be ill fitting, potentially causing tissue discomfort and joint problems. The whitening gels included in some of the boil and bite kits are not stable and may contain excessive concentrations of peroxide. There is no evidence-based research available to support the safety and efficacy of these products.
The ADA has not approved any OTC dental whitening systems that mimic the professional dentist-dispensed custom tray delivery method.
Strips
Procter & Gamble, Cincinnati, introduced Crest Whitestrips in 2000 for over the counter retail. Each thin, flexible, polyethylene strip is coated with an adhesive gel that contains a concentration of 5.3%-6% hydrogen peroxide.6-8 Each kit costs about $25 and contains 28 maxillary and 28 mandibular strips that are applied for 30 minutes, twice a day for 14 days. A summary of the extensive research conducted and published on the safety and efficacy of Whitestrips is provided by Gerlach.8 This research was done on the Whitestrips original 5.3% hydrogen peroxide formula, however, the product now contains 6%. The 6% concentration of hydrogen peroxide in the strips provides similar efficacy to the 10% carbamide peroxide tray system.7 In the company-sponsored research, Crest Whitestrips have been shown to lighten teeth an average of five shades above baseline color.8 Whitestrips have also been tested for safety and effectiveness in a child and adolescent population, ages 10-18.9 Results of the study showed approximately three shades of improvement from baseline in a population of 132 children and adolescents. About 14% of the participants experienced oral irritation and 23% experienced tooth sensitivity. However, negative side effects were mild in severity and lasted less than 1.4 days. None of the side effects resulted in participants dropping out of the study.9
Click for Table 3: OTC Bleaching Products
Paint-on Products
Colgate-Palmolive Co, Canton, Mass, introduced another novel whitening delivery system in 2002—Colgate Simply White.10-12 The product is inexpensive, retailing about $15. Colgate Simply White is an 18% carbamide peroxide solution that is brushed on teeth just as polish is brushed on nails. Dual polymers in the gel allow it to adhere to the teeth and penetrate the enamel to remove both extrinsic and intrinsic stains. Randomized company-sponsored clinical trials have established the safety and efficacy of this product showing a negligible amount of peroxide present in saliva after use. No mineral loss or significant surface roughness of the enamel occurred after use and there were no reports of soft tissue irritation, even after exaggerated use of Colgate Simply White.10 Results were better with Colgate Simply White when compared to a whitening toothpaste.11 The whitening gel is effective at lightening teeth two and a half shades after 2 weeks of use and almost four shades after 3 weeks of use.12 Colgate Simply White Night, a 6.7% hydrogen peroxide solution for overnight use, was introduced in the summer of 2003.
Crest Night Effects from Procter & Gamble Company was released in 2003 and is also a paint on product. Crest Night Effects retails at about $15 and contains a 19% sodium percarbonate peroxide source in a silicone polymer based suspension. Results of company-sponsored clinical trial research were presented at the 81st General Session of the International Association for Dental Research as abstracts. Product claims include that Crest Night Effects is safe and effective, sustains color change for 3 months and is more effective at stain-removal than whitening toothpastes.
Nonbleaching Products
Many toothpastes and dentifrices contain whitening ingredients. These toothpastes contain a special abrasive composition that is much finer and rounder, giving the product the ability to remove extrinsic stain (outside the tooth) and give the tooth surfaces a highly polished look.13 The new Johnson & Johnson Reach Whitening Floss also reports to remove stains between teeth (no published research available). Whitening toothpastes and silica-coated floss can give the perception that teeth have been bleached. The teeth are merely cleaner and shinier than before. Whitening toothpastes contain fluoride and other properties that have been proven useful. Therefore, the ADA Seal of Acceptance is found on brands of whitening toothpastes listed in Table 3 due to their caries reduction potential rather than their whitening capabilities.5 It is important for dental hygienists to realize that the ADA does not evaluate products for cosmetic claims, only therapeutic claims.
In Office Vs OTC
Dissension exists among dental professionals on the benefits of OTC bleaching products. Sarrett states, "Tooth whitening is and should remain dental care that must be professionally supervised."14 He writes that the unsupervised use of OTC products can lead to adverse effects and references articles published in 1991 and 1998.15,16 In a 1999 paper, Blankenau, Goldstein, and Haywood report on reasons why OTC products are not satisfactory.15 They state that patients may be reluctant to return OTC products to companies if the product costs less than $50, that patients may not have good compliance with OTC products, and that undiagnosed dental problems like dark tetracycline stains will lower patient expectations about dental bleaching.15 On the other hand, Gerlach forecasts that OTC whitening products will serve as a point of entry for patients to seek dental care and that the heightened public interest in tooth whitening may motivate some patients to seek dental care for the first time.6,8
In the hierarchy of today's dental bleaching options, professional dentist-dispensed, home-use bleaching after a thorough dental examination remains the standard of care. Strips and paint-on products are all affordable OTC options. Since new cosmetic whitening products are entering the market so frequently, dental hygienists need to stay abreast of the most current research related to this constantly growing market.
References
Haywood VB,

Heymann

HO.

Nightguard

vital bleaching. QuintInt. 1989

;20

(3):173-176.
American Dental Association. 

ADA 

Statement of the Safety and Effectiveness of Tooth Whitening Products.

Available at www.ada.org.

Accessed

 

August 13, 2003.

Barnes CM.

The bottom line on toothbrushes.

Dimensions of Dental Hygiene. 2003

;1

(1):32-37.
Collins MA.

Cosmetic whitening.

In: Daniel SJ,

Harfst

SA, eds. Mosby'sDental Hygiene: Concepts, Cases, and Competencies. St Louis

:

Mosby

, Inc

;2002:650

-661.

American Dental Association.

Directory of

 

ADA

Seal Products.

Available at www.ada.org.

Accessed

 

August 13, 2003

.

Gerlach

RW.

Shifting paradigms in whitening: Introduction of a novel system for vital tooth bleaching.

CompendCont

Educ

Dent.

2000

;21

(

Suppl

29):4-9.

Gerlach

RW,

Gibb RD

,

Sagel

PA.

A randomized clinical trial comparing a novel 5.3% hydrogen peroxide whitening strip to 10%, 15%, and 20%

carbamide

peroxide tray-based bleaching systems.

CompendCont

Educ

Dent.

2000

;21

(

Suppl

29): 22-28.

Gerlach

RW, Zhou X. Vital bleaching with whitening strips: summary of clinical research on effectiveness and tolerability.

J Contemp Dent

Pract

.

2001

;2

(3):1-15.

Donly

KJ,

Gerlach

RW.

Clinical trials on the use of whitening strips in children and adolescents.

Gen Dent.

2002

;50

(3):242-245.

Slezak

B,

Santarpia

P,

Xu

T,

Monsul

-Barnes V,

Heu

RT,

Stranick

M, Sullivan R,

Petrou

I, Bagley D, Li Y. Safety profile of a new liquid whitening gel.

Comp

Cont

Educ

Dent.

2002

;23

(11

Suppl

1):4-11.

Nathoo

S,

Giniger

M,

Proskin

HM, Stewart B, Robinson R, Collins M,

DeVizio

W,

Petrone

M, Volpe AR. Comparative 3-week clinical tooth-shade evaluation of a novel liquid whitening gel containing 18%

carbamide

peroxide and a commercially available whitening dentifrice.

CompCont

Educ

Dent.

2002

;23

(11

Suppl

1):12-17.

Nathoo

S, Stewart B, Zhang YP,

Chaknis

P,

Rustogi

KN,

DeVizio

W,

Petrone

M, Volpe AR. Efficacy of a novel,

nontray

, paint-on 18%

carbamide

peroxide whitening gel.

CompCont

Educ

Dent.

2002

;23

(11

Suppl

1):26-31.

Farid

A,

Giniger

M,

Proskin

HM, Curtis JP,

Santarpia

PP, Stewart B,

DeVizio

W,

Pertrone

M, Volpe AR. Clinical comparison of the stain-removal efficacy of a novel liquid whitening gel containing 18%

carbamide

peroxide and a commercially available whitening dentifrice.

CompCont

Educ

Dent.

2002

;23

(11

Suppl

1):18-25.

Sarrett

DC. Tooth whitening today.

JADA.

2002

;133

(11):1535-1538.

Cubbon

T, Ore D. Hard tissue and home tooth whiteners.

CDS Rev.

1991

;84

(5):32-35.

Hammel

S. Do-it-yourself tooth whitening is risky. US News and World Report.

April 20, 1998

:66.

Blankenau

R, Goldstein RE, Haywood VB.

The current status of vital tooth whitening techniques.

Comp Cont

Educ

Dent. 1999:20(8):781-796.

From Dimensions of Dental Hygiene. September 2003;1(5):30-33.