OraCoat® XyliMelts® and XyliGel® by Quest Products LLC
Lubricating gel for dry mouth and tooth decay.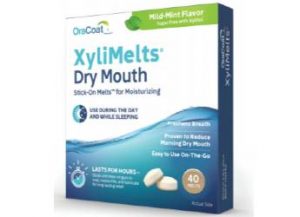 When patients complain about xerostomia, also known as dry mouth, it is important for professionals to recommend safe and effective solutions for relief. Two options are OraCoat® XyliMelts® slow-release discs and XyliGel® lubricating gel for dry mouth and tooth decay.
XYLIMELTS
XyliMelts are oral-adhering discs that stick to the gums, releasing 550 mg of xylitol, to stimulate saliva and reduce plaque. They also act as an oral lubricant, coating and keeping the mouth moist for long-lasting relief, day and night. Providing temporary relief from frequent thirst, sticky dryness in the mouth and throat, and other unpleasant dry mouth symptoms, XyliMelts are nonacidic with a pH of 8 and can be safely used during sleep. A variety of flavors are available, including mild mint, slightly sweet (mint-free), and cinnamon. They are also gluten free.

XYLIGEL
XyliGel for dry mouth and tooth decay is an all-natural, pleasant-tasting, soothing gel that lubricates the mouth with 17% xylitol. This non-acidic formula is for those with considerably low saliva levels, or those who prefer a gel formula for immediate relief. Effective for day and night use, XyliGel increases saliva and coats, moisturizes, and lubricates the mouth and lips, helping to relieve dry mouth symptoms and reduce new plaque formation. The gel has a buffered pH of 7.4 to neutralize oral acidity.
WHERE TO FIND
XyliMelts can be found on the retail shelves of CVS, Rite Aid, and other select stores. Both products can be ordered online at: oracoat.com. To learn more and request free samples, visit: oracoat.com.

ABOUT ORACOAT
OraCoat is the world leader in the breakthrough technology of "oral adhering discs," which slowly release ingredients in the mouth and are safe for use while sleeping. The OraCoat brand represents a family of products that solve oral care problems by coating the mouth with safe ingredients that become effective when they are slowly released. OraCoat's innovative oral care solutions are backed by careful research based on medical science to ensure optimum performance and user safety.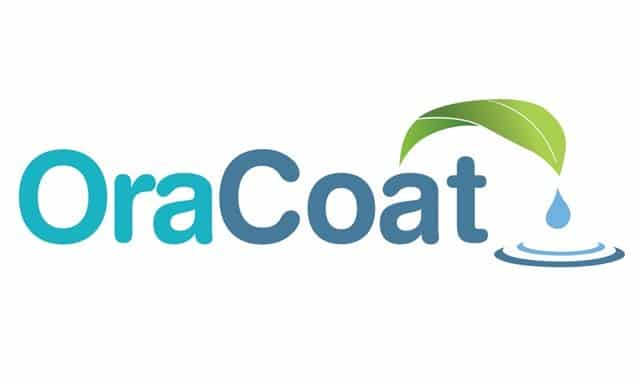 From Dimensions of Dental Hygiene. September 2020;18(8):45.