Dentsply Sirona
Nupro Freedom™ Cordless Prophy System
Nupro Freedom™ Cordless Prophy System by Dentsply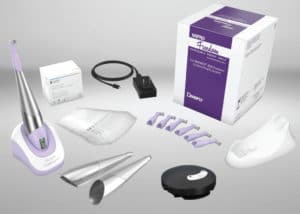 BE FREE TO FOCUS AND MOVE
Be free from foot pedals, cords, and hassle, and be free to focus and move! The Nupro Freedom™ Cordless Prophy System with SmartMode™ Technology is a lightweight, high-performance cordless prophylaxis handpiece designed to reduce wrist fatigue and improve comfort during the polishing procedure while adhering to the United States Centers for Disease Control and Prevention's (CDC) Guidelines for Infection Control in Dental Health-Care Settings—2003.
The Nupro Freedom was specifically engineered with the CDC guidelines in mind and US Food and Drug Administration (FDA) approval. The system can save patients from the risk of infection and reduce costs by eliminating the need to purchase multiple handpieces.
Smartmode
SmartMode technology gives users enhanced comfort and control. The system automatically adjusts cup speed with pressure against the tooth with a maximum speed of 3,000 rpm, so there's no need for buttons or foot pedals. All-day battery life and 25% more power and speed are all within the cordless design.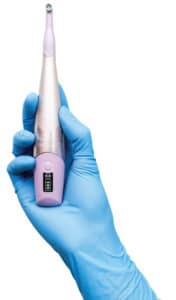 Additionally, the reduced noise when compared with traditional handpieces is particularly useful in pediatrics and special case procedures. The quiet operation and overall control of the handpiece help present a pleasant and comfortable experience for the patient and clinician.
Compliant with Guidelines
The disposable prophy angle is considered semi-critical and is designed to be disposable—helping to keep patients protected.
The outer sheath is considered a semi-critical device per CDC classification and is designed to be heat sterilized. The system comes with three autoclaveable outer sheaths that contain a fluid seal—protecting the inner module from patient contact.
Per CDC definition, the inner module is considered to be a noncritical device because it does not have direct contact with mucous membranes or nonintact skin and it does not penetrate soft tissue, enter into or contact the bloodstream or other normally sterile tissue of the mouth, and is designed to be wipe disinfected. Disposa-Shield® disposable polyethylene barriers can be used to simplify cleaning and adhere to government regulations.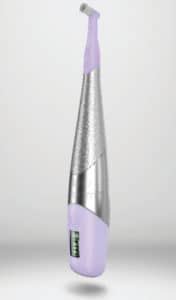 Each product package comes with FDA-validated reprocessing instructions.
Learn more and order at: nupro freedom.com.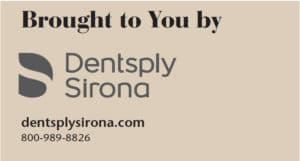 From Dimensions of Dental Hygiene. July 2018;16(7):49.