March 2020 Digital Agenda
Digital Agenda covers all that's happening under Dimensions' social media platforms.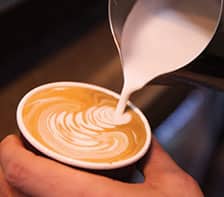 Ambassadors Receive Sweet Surprise
Dimensions of Dental Hygiene's Brand Ambassadors were greeted with a coupon for a free drink at Starbucks on Valentine's Day through a post on the private Dimensions Brand Ambassador Facebook page. Dimensions' Ambassadors are invited to participate in several activities—such as contributing to online exclusive content and participating in Dimensions' brand outreach via social posts—that will earn them points, which can be cashed in for rewards. To show our appreciation, we offer free products and promotion across Dimensions' social platforms, with opportunities to be featured in the print publication, or in a Q&A feature on our website. For more information, or to apply for the program, visit: dimensionsofdentalhygiene.com/apply.
---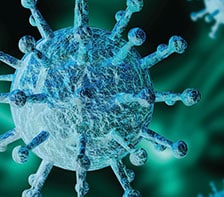 Share Your Most Significant Infection Control Challenge
Authors Kimberly Lintag, RDH, BSDH, MS, and Lauren Eusner, RDH, MS, discuss the importance of infection control protocol in ensuring the safety of both clinicians and patients in the dental office (page 22). With the rise of the coronavirus (don't miss Dimensions' April issue, which will feature a continuing education article on this timely topic), infection control in all facets of health care is taking center stage. What are your biggest infection control challenges? Like Dimensions' Facebook page at: facebook.com/​​dimensionsofdentalhygiene​ and share your experiences. We may publish your comment in an upcoming edition of our new column "Social Commentary," and one lucky respondent will receive a coupon for a free continuing education course.
---
Ambassador Discusses Changes in the Profession
In the latest Ask the Ambassador video, Dimensions Brand Ambassador Olga R. Zozaya, RDH, shares the biggest change she's experienced in the dental hygiene profession, how she keeps on top of technological advances, and what skills she recommends for the new generation of dental hygienists. Watch now at: instagram.com/p/B8PIU05lDcW/.
---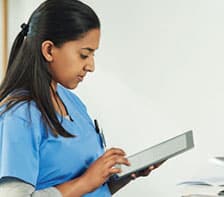 Have a Question? We Have the Answer!
Dimensions' Ask the Expert online forum is a direct and simple way to get your dental hygiene-related question answered. Featuring experts in anesthesia, cultural competency, ergonomics, esthetic dentistry, ethics and risk management, fluoride therapy, infection control, instrument sharpening, instrumentation, insurance coding, nutrition, oral pathology, patient education, pediatric dentistry, periodontal therapy, pharmacology, and polishing, visit the online forum at dimensionsofdentalhygiene.com/ask-the-expert to post your question.
From Dimensions of Dental Hygiene. March 2020;18(3):12.