Industry Info
CE article focuses on periodontitis-diabetes link.
CE Article Focuses on Periodontitis-Diabetes Link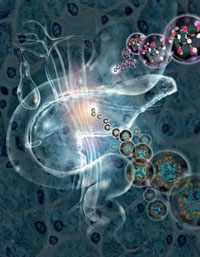 The oral-systemic link is clear, with a significant body of evidence demonstrating associations between oral health and such medical conditions as cardiovascular disease. The most researched association is between periodontitis and diabetes. And with the increasing prevalence of diabetes in the United States and around the globe, oral health professionals need to remain up to date on this important connection.
In this issue, Vanchit John, DDS, MSD, and Tatiana de Bedout, of the Indiana University School of Dentistry in Indianapolis, provide an in-depth look at this relationship in "The Bidirectional Link". The 2-unit continuing education course is sponsored by Colgate and created in collaboration with the American Academy of Periodontology.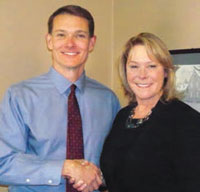 Dental Hygienist Joins Primary Care Practice
Charles Whitney, MD, owner  of Revolutionary Health Services—a direct primary care practice, in which patients pay a fee for personalized and optimized medical care—has hired dental hygienist Lisa Wadsworth, RDH, BS, as director of operations. She will oversee the Washington Crossing, Penn-based practice's day-to-day operations, patient education, employee training, and professional relations. Wadsworth is excited about the potential this opportunity presents: "To be able to apply my patient education experience regarding periodontal disease within a medical practice is an incredible pioneering opportunity," she explained, adding, "Dr. Whitney is at the forefront of dental and medical collaboration, and I'm thrilled to be a part of it."
From Dimensions of Dental Hygiene. March 2014;12(3):16.