Industry Info
Industry and academia partner to reduce early childhood caries.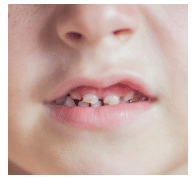 Industry and Academia Partner to Reduce Early Childhood Caries
Pulpdent Corp, a family-owned dental research and manufacturing company in Watertown, Massachusetts, has partnered with the University of California, Los Angeles (UCLA) School of Dentistry Infant Oral Care Program (IOCP) to support its efforts in reducing early childhood caries. Pulpdent will donate 600 applications of Embrace Fluoride Varnish and 2,500 applications of Embrace Pit & Fissure Sealant to the program. UCLA IOCP offers free education, prevention, diagnosis, and treatment to underserved infants and children at UCLA's federally qualified health centers, in addition to training UCLA pediatric dental residents, dental students, pediatric medical residents, and advanced nurse practitioner students in culturally competent preventive oral health care.
Teledentistry Organization is Formed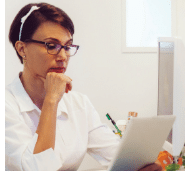 The American Teledentistry Association (ATDA) was formed in May to promote the use of teledentistry as a strategy to increase access to care for underserved Americans. The ATDA aims to be a source of information and collaboration among industry, academia, and end-users of teledentistry. By bringing together a diverse group of stakeholders, the ATDA plans to develop guidelines for standards of care in teledentistry practice. Marc Ackerman, DMD, MBA, FACD, director of orthodontics at Boston Children's Hospital and assistant professor of developmental biology at Harvard School of Dental Medicine, is the organization's executive director. ATDA is supported by corporate partners: Clinical Box, Heartland Dental, Rhinogram, and SmileDirectClub.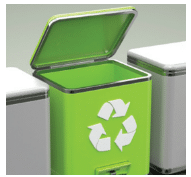 Recycling Program For Used Dental Instruments is Launched
Missoula, Montana-based American Eagle Instruments, a division of Young Innovations, has launched an instrument recycling program. Oral health professionals who send in 12 used curets and scalers will receive one American Eagle stainless steel instrument at no charge. Participants may choose from the company's Blackjack, Barnhart 5-6, M23, Eagleclaw, Gracey 13-14, H6-7, or 204S instruments. Oral health professionals need only to complete a form (available here: ameagle. com/assets/documents/AEI-Recycle-to-Receive.pdf) to send in with the used instruments in order to receive the new instrument.
Advocacy Tools For Periodontal Health Are Now Available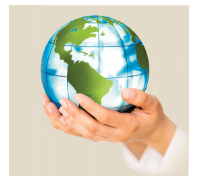 The FDI World Dental Federation has launched new resources to raise awareness of periodontal health as a priority for global policy. The materials—a white paper and a practical guide on strategies to reduce the burden of periodontal diseases— are part of the Global Periodontal Health Project (GPHP). The toolkit provides guidance on how clinicians can establish advocacy goals that will reach policymakers. Template letters to decision-makers and the media, as well as data and supporting materials, are included. In addition, oral health professionals can now access the GPHP's "White Paper of Prevention and Management of Periodontal Diseases for Oral Health and General Health" at fdiworlddental.org. Calling for collaborative action worldwide, the authors spell out ways to advocate for periodontal health and integrate oral health care into all health policies.
---
From Dimensions of Dental Hygiene. June 2018;16(6):12.