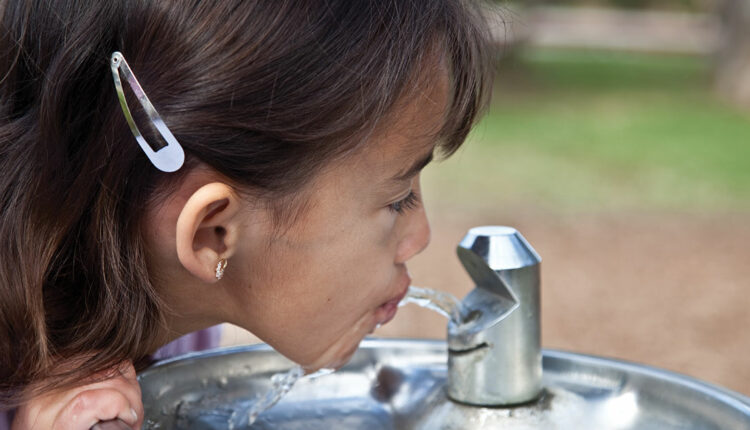 JENNIFER_SHARP/ISTOCK/GETTY IMAGES PLUS
Fluoride's Role as a Public Health Strategy
Fluoride provides a cost-effective and safe strategy to prevent decay across diverse patient populations.
Dental caries is one of the most common chronic diseases in the United States.1 Although tooth decay has declined in the US, approximately 28% of children ages 2 to 5 experience some sort of caries.2 The US spends more than $124 billion a year on costs related to dental care.3 Public health strategies—including education, promotion, and prevention activities—are essential to improve overall population health and decrease disease rates.
The use of fluoride in dental public health programs is an evidence-based strategy to prevent tooth decay (Table 1).4–6 The safety of fluoride is well documented and has been reviewed extensively by several scientific and public health organizations. When used appropriately, fluoride has been proven to be safe and effective in preventing caries.4 Different approaches to fluoride use in public health programs include community water fluoridation (CWF), school fluoride mouthrinse programs, fluoride supplements, fluoride varnish, and, most recently, silver diamine fluoride (SDF).
COMMUNITY WATER FLUORIDATION
CWF is the adjustment to naturally occurring fluoridation concentration in water to an optimal level for health and safety. A cost-effective public health strategy to prevent decay, CWF is one of the top 10 public health achievements in the 20th century.3 The US Centers for Disease Control and Prevention asserts that CWF reduces tooth decay by about 25% in children and adults in conjunction with other preventive measures.3 The US Office of the Surgeon General recognizes the health equity aspect of water fluoridation, stating: "… it benefits individuals of all ages and socioeconomic strata."4
Of all the caries prevention methods, CWF is the most basic in terms of compliance—simply drink tap water. The estimated return on investment for each dollar spent on CWF is a $38 savings in dental treatment.5 Communities have been adding fluoride to public water supplies for almost 75 years. In 2015, the US Public Health Service updated its 1962 optimal concentration for caries prevention. The recommended level is now 0.7 milligrams/​liter (mg/​L). The previous concentration level was 0.7 mg/​L to 1.2 mg/​L. The update was based on increased scientific evidence, number of available fluoride sources, prevalence of dental fluorosis, and current evidence of fluid intake of children across outdoor air temperatures. Nationwide, communities continue to benefit from CWF. As of 2014, 74.4% of the US population served by public water systems had access to water fluoridation. The Healthy People 2020 objective for CWF is ensuring 79.6% of the population has access to water fluoridation.7

SCHOOL FLUORIDE MOUTHRINSE PROGRAMS
School fluoride mouthrinse programs are an option for communities without CWF. Fluoride mouthrinses that contain a concentration of 0.2 ppm sodium fluoride are recommended for weekly school fluoride mouthrinse programs. The mouthrinse comes in prepackaged cups so children receive the appropriate amount. School mouthrinse programs are recommended for children ages 6 and older, as these age groups are capable of rinsing and spitting without ingesting. School personnel and parent volunteers can administer the mouthrinse if they are trained in mouthrinse procedures and safe storage of fluoride.8 A 2016 Cochrane review confirmed that the supervised regular use of fluoride mouthrinse can reduce tooth decay.9 The review studied reports from 1965 to 2005 and, on average, noted a 23% to 27% decrease in caries among children and adolescents who participated in school fluoride mouthrinse programs. Unfortunately, the number of school fluoride mouthrinse programs has been decreasing. Annual parental consent must be obtained, which can be a barrier. The Association of State and Territorial Dental Directors (ASTDD) 2010 State Synopsis noted that only 35 states had a school mouthrinse program and those primarily targeted high risk schools in nonfluoridated communities.8 In order to be cost-effective, school fluoride mouthrinse programs need to focus on schools and communities with children at high caries risk. The rinses should be applied weekly and consistently over a period of time, with 2 years as the recommended time frame.4
FLUORIDE VARNISH PROGRAMS
Fluoride varnish programs target young children from infants to age 5. In 2014, the US Preventive Services Task Force recommended that primary care providers apply fluoride varnish to the primary teeth of infants and children beginning when the first tooth erupts.10 Fluoride varnish applied in primary care settings can reduce caries risk if applied frequently and close to the time of tooth eruption.11 Fluoride varnish can be applied by medical practitioners, including but not limited to pediatricians, family physicians, nurses, health auxiliaries, and community health workers.12 Many states operate fluoride varnish programs in Women, Infant, and Children clinics using trained nurses to apply fluoride varnish. Other programs, such as Early Head Start, Head Start classrooms, and home visiting programs, may offer fluoride varnish programs.12 As of 2015, the ASTDD policy brief on fluoride varnish noted that community prevention programs using fluoride varnish will be more effective if implemented before age 2 in high-risk children.13
SILVER DIAMINE FLUORIDE
SDF has been used extensively outside the US to arrest caries lesions. In 2014, SDF was recognized by the US Food and Drug Administration as a treatment for dentinal hypersensitivity. It is used off-label to arrest tooth decay. Considered a noninvasive interim intervention for arresting caries, SDF is a colorless liquid that contains silver particles and 38% fluoride ion.6 In 2017, the ASTDD developed a SDF fact sheet for state oral health programs. While this intervention has appeared as a new public health tool, who is allowed to apply SDF varies by state.6 Some states, such as Michigan, allow dental hygienists in public health programs to apply SDF.14 A separate consent form is required by many public health programs due to SDF's risk of dark staining of the affected area. While SDF is not a "silver bullet" to arrest all decay, it is particularly effective with noncompliant patients, such as young children, seniors, and those with special health care needs. A cost-effective means of treating carious lesions, as little as one drop of SDF can arrest decay in up to five teeth.5
While private practices have a wider caries-prevention armamentarium—ranging from amorphous calcium phosphate technologies to arginine to chlorhexidine—fluoride is the cornerstone of pubic health efforts to decrease decay across all populations. With a long history of efficacy and cost-effectiveness, fluoride is easily accessible and safe for population-based oral health promotion activities and services.
REFERENCES
Kumar JV, Moss, ME. Fluorides in dental public health programs. Dent Clin North Am. 2008;52:387–401.
Fluorides in Dental Public Health Programs. Pocket Dentistry. Available at:

 

http/​:/​/​pocketdentistry.com/​fluorides-in-dental-public-health-programs-2/​. Accessed June 16, 2019.

United States Centers for Disease Control and Prevention. Community Water Fluoridation. Available at:

 

cdc.gov/​fluoridation/​index.html. Accessed June 16, 2019.

US Department of Health and Human Services. Oral Health In America: A Report of the Surgeon General

. Rockville, Maryland: US Public Health Service, National Institute of Dental and Craniofacial Research, National Institutes of Health, 2000.

American Academy of Pediatric Dentistry. Use of silver diamine fluoride for dental caries management in children and adolescents, including those with special health care needs. Available at: aapd.org/​media/​polici_​s_​guidelines/​g_​sdf.pdf/​. Accessed June 16, 2019.
Associated State and Territorial Dental Directors. Silver Diamine Fluoride (SDF) Fact Sheet. Available at: astdd.org/​www/​docs/​sdf-fact-sheet-09-07-2017.pdf. Accessed June 16, 2019.
Office of Disease Prevention and Health Promotion. Oral Health of Children and Adolescents. Available at: healthypeople.gov/​2020/​topics-objectives/​topic/​oral-health/​objectives. Accessed June 16, 2019.
Association of State and Territorial Dental Directors. School-Based Fluoride Mouthrinse Programs Policy Statement Association of State and Territorial Dental Directors. Available at:

 

astdd.org/​docs/​school-based-fluoride-mouthrinse-programs-policy-statement-march-1-2011.pdf. Accessed June 16, 2019.

Marinho VC, Chong LY, Worthington HV, Walsh T. Fluoride mouthrinses for preventing dental caries in children and adolescents. Cochrane Database Syst Rev

. 2016;7:CD002284.

US Preventive Services Task Force. Dental Caries in Children from Birth Through Age 5 Years: Screening. Available at:

 

uspreventiveservicestaskforce.org/​Page/​Document/​UpdateSummaryFinal/​dental-caries-in-children-from-birth-through-age-5-years-screening. Accessed June 16, 2019.

Nation Maternal and Child Oral Health Resource Center. Fluoride Varnish. Available at: mchoralhealth.org/​highlights/​fluoride-varnish.php. Accessed June 16, 2019.
Clark MB, Slayton RL, and Section on Oral Health. Fluoride use in caries prevention in the primary care setting. Available at: https:/​/​pediatrics.aappublications.org/​content/​134/​3/​626. Accessed June 16, 2019.
Association of State and Territorial Dental Directors. Fluoride Varnish Policy Statement Association of State and Territorial Dental Directors. Available at:

 

astdd.org/​docs/​fluoride-varnish.pdf. Accessed June 16, 2019.

MIchigan Department of Health and Human Services Oral Health. Silver Diamine Fluoride Guidelines for Michigan Mobile Dental & Pa161 Programs. Available at: michigan.gov/​documents/​mdhhs/​SDF_​Guidelines-Mobile_​Dental_​_​PA_​161_​Programs_654701_7.pdf. Accessed June 16, 2019.
From Dimensions of Dental Hygiene. July/August 2019;17(7):12,14.