FAQ: Microflex Ultraform by Ansell
Proper Fit Is Key to Improving The Ergonomics of Gloves.
Microflex Ultraform by Ansell—The Best Fit Just Got Better
What is hand fatigue, and why is it such a serious problem?
Wearing exam gloves that are too loose or too tight can increase muscle exertion and cause hand fatigue, which is associated with carpal tunnel syndrome and other hand injuries. These conditions can be painful and may result in a loss of productivity, shortened career, and high medical costs—especially for oral health professionals. In a United States Department of Labor report, 65% of registered dental hygienists reported missing work because of carpal tunnel syndrome.1
How can I find gloves that fit better?
Microflex Ultraform gloves by Ansell are the first ambidextrous exam gloves available in a variety of half sizes. They are certified as ergonomic and shown to significantly reduce muscle effort when compared to traditional gloves. They even outperform bare hands.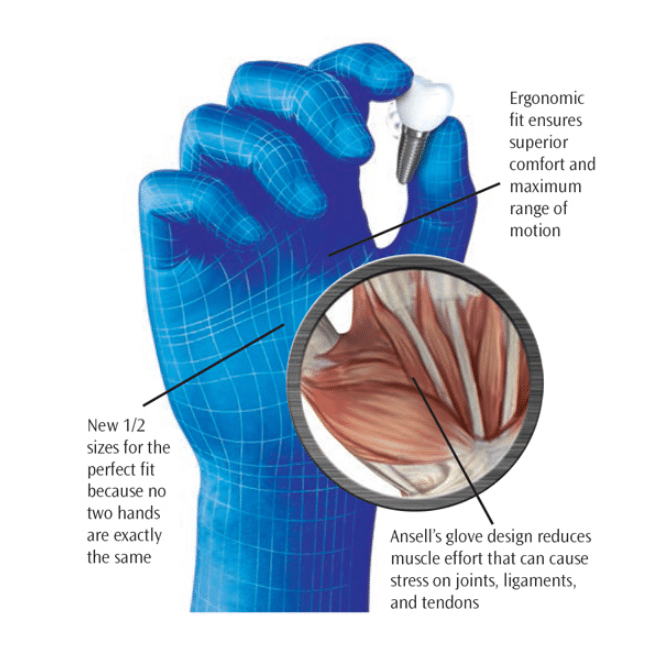 Who can vouch for the effectiveness of these products?
Look closely at a box of Microflex gloves and you'll see the "Certified" seal. This means the gloves have undergone third-party testing by ex perts at US Ergonomics and have been granted ergonomic certification. US Ergonomics maintains a state-of the-art laboratory to conduct product testing. According to US Ergonomics, "A product that has received certification provides measurable ergonomic benefits to the anticipated users by improving comfort and fit and by minimizing the risk factors."
How are Ansell's gloves different from the others?
Microflex Ultraform disposable exam gloves are designed with ERGOFORM™ Ergonomic Design Technology to support musculoskeletal
health by reducing muscle effort and hand fatigue.
During repetitive tasks, Microflex Ultraform gloves improve overall clinician performance with the aid of Ansell's cutting-edge ERGOFORM
technology. These innovative, thin, and lightweight gloves have been scientifically proven to deliver measurable improvements in clinician comfort, fit, and productivity while reducing the risk factors associated with ergonomic injury.
Reference
United States Department of Labor. Special Report. Washington, DC: US Bureau of Labor Statistics; June 28, 2004.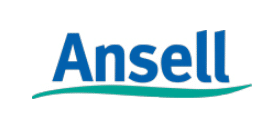 ---
From Dimensions of Dental Hygiene. August 2016;14(08):49.