DUWL Infections Prompt Federal Health Advisory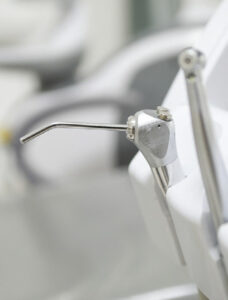 Recent outbreaks of nontuberculous Mycobacteria (NTM) infections highlight the importance of maintaining and monitoring dental unit waterlines (DUWLs) in accordance with recommended infection prevention protocols. Following a cluster of suspected NTM infections after procedures at a pediatric dental clinic, the United States Centers for Disease Control and Prevention (CDC) issued a Health Alert Network Health Advisory to emphasize the critical need to follow established DUWL maintenance practices.
After being notified of the cluster, the CDC conducted a preliminary site visit that found DUWLs containing microbial counts much higher than accepted levels. While rare, there have been multiple documented cases of disease transmission from DUWLs, which are prone to pathogenic biofilms that may include Legionella, Pseudomonas aeruginosa and NTM.
As a result, the CDC advises offices to regularly treat and monitor DUWLs to ensure dental water meets regulatory standards. While the following is not an all-inclusive list, additional recommendations from the CDC include:
Discharging water and air for at least 20 to 30 seconds after each patient from any device connected to the DUWL system (for example, handpieces or air/water syringes)
Ensuring the facility has an infection prevention plan that includes standard operating procedures for maintaining and monitoring water quality
Providing staff training and documenting all maintenance, monitoring and employee education
Reporting any infections associated with dental care to public health authorities
Ultimately, safe care depends on dental teams' adherence to established guidelines covering all facets of infection prevention—including the often-overlooked DUWL system.
From Dimensions of Dental Hygiene. January 2023; 21(1)8.