Dental Hygiene Educator Receives Colgate Research Award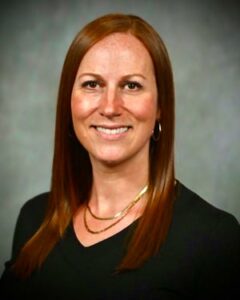 Michelle C. Arnett, RDH, BS, MS, an assistant professor in the Department of Primary Dental Care, Division of Dental Hygiene at the University of Minnesota School of Dentistry in Minneapolis, recently received the 2022 Colgate Award for Research Excellence (CARE). The CARE identifies and supports the next generation of academic researchers by providing $30,000 per project. Established by Colgate-Palmolive in 2016, the CARE Program is designed to financially empower young academic researchers. 
One of five 2022 CARE recipients and the only dental hygienist, Arnett is a contributor to Dimensions of Dental Hygiene and one of the journal's Brand Ambassadors. Her research focuses on the impact of brief motivational interviewing on periodontal clinical outcomes. 
From Dimensions of Dental Hygiene. April 2022; 20(4)13.