Dedicated to Doing the Right Thing
I grew up visiting my Aunt Mary in a nursing home, and too soon after that, I found myself visiting my Grandma Louise in another long-term care facility.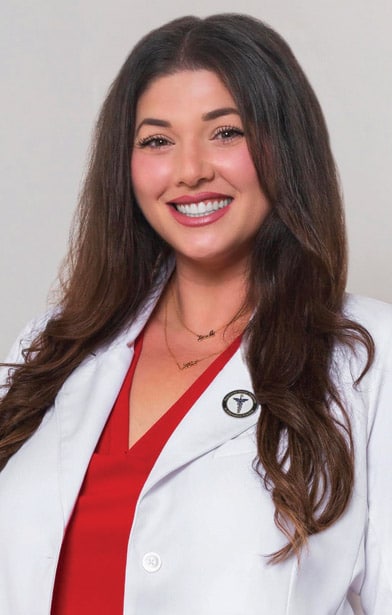 I grew up visiting my Aunt Mary in a nursing home, and too soon after that, I found myself visiting my Grandma Louise in another long-term care facility. Seeing my wheelchair-bound grandma in that facility was one of the hardest things I have lived through. I witnessed neglect on many levels. When I was in dental hygiene school, I would visit her, checking her mouth only to find abscess after abscess. I wanted better for her, but this pain inspired me to act.
In 2014, I enrolled in the Registered Dental Hygienist in Alternative Practice (RDHAP) Program at the University of the Pacific in San Francisco. This program was the best professional decision of my life. I am now a mobile dental hygienist in California, specializing in treating patients with dementia and Alzheimer disease. I am privileged to care and advocate for those who cannot care for themselves, the way I cared for my Grandma Louise.
Working in the trenches and seeing the need, I knew I had to do more. I self-published Starting Simple in 2017. Now in its second edition, the book advises dental hygienists how to open their own mobile practice. I know I am doing my part to build an army of mobile providers and better the world; however, I still feel we are not meeting the oral care needs of Americans. Every state should empower dental hygienists to seek further education and improve access to care.
In my lifetime, I hope to see more mobile providers and the normalization of oral care delivered in alternative settings. Dental hygienists should be in every school, hospital, and facility. I truly believe in the power of prevention and education, not only for end of life, but for the beginning of life as well. Children and babies have always had my heart, long before becoming a mother myself. The more we can do to help children establish a proper oral care routine, the healthier and happier our children will be.
In 2013, I wrote a children's book about power toothbrushing, Tickle My Teeth. In 2019, | received a publishing deal and now my book is available online and at major retailers. In 2020, I launched lovely32.com where I design and sell custom dental pins, accessories, and apparel. I have recently started focusing on making healthcare-inclusive merchandise and creating something for everyone. Everything I do is done out of love—love for our profession and love for humankind. I will continue to work diligently helping others, spreading awareness, and advancing our profession, simply because it's the right thing to do.
Do you have a story to share? Dimensions wants to hear about you—the clinicians who perform the daily role of caring for patients and have also found an additional way to use your knowledge and skills outside of the operatory. You may be featured in a future issue. Send your story and photo to Jill Rethman, RDH, BA, at: jrethman@belmontbusinessmedia.com.
From Dimensions of Dental Hygiene. August 2022; 20(8)8.