Butler Monsterz Chairside Line from Sunstar
Supporting Smiles in Pediatric Patients.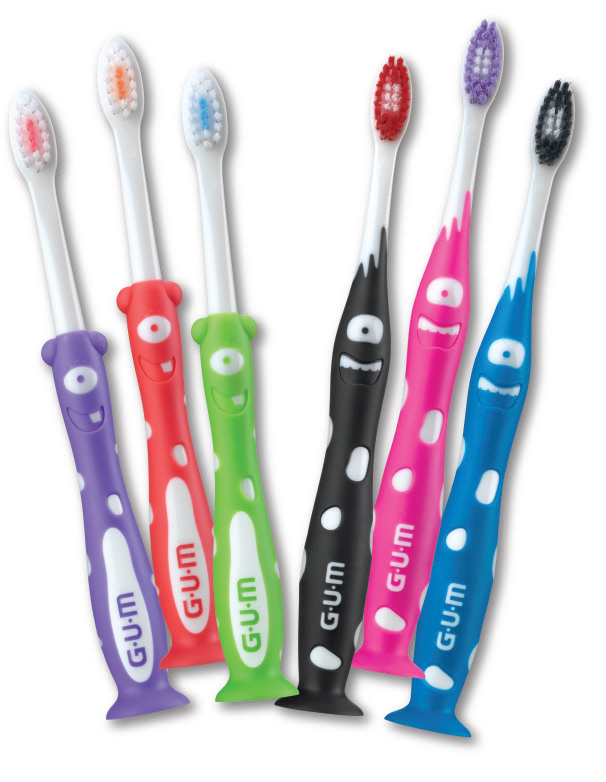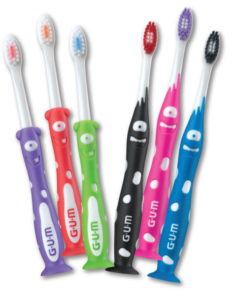 Pediatric patients will all be wearing Monsterz-size smiles, thanks to the introduction of Sunstar's Butler Monsterz chairside line featuring prophy angles, prophy paste, and fluoride varnish. Sunstar—maker of GUM®, BUTLER®, and GUIDOR® brands—is offering this holistic solution to oral health professionals, so they can help establish a continuum of proper oral hygiene where it counts most—with their youngest patients.
FEATURES AND BENEFITS
Quality chairside products make dental appointments personable and enjoyable.
Help reinforce the idea that visiting the dental office is a fun and positive experience while enhancing the importance of oral hygiene.
Oral health professionals can utilize this line of products as a consistent theme when delivering oral hygiene and patient education.
Monsterz toothbrushes play an essential role in carrying good oral hygiene from the dental chair to patients' homes with professional recommendation and education.
Retail availability of Monsterz toothbrushes ensures patient compliance between dental visits.
Monsterz prophy angles, prophy paste, and fluoride varnish are offered in assorted colors and flavors, allowing clinicians to interact, engage, and empower their young patients to make choices that are right for them. This enhances patients' curiosity in oral health and provides a positive oral care experience.
BOTTOM LINE
Patients will appreciate Sunstar's holistic approach to oral health care. And any practice can benefit from these products—not just pediatric practices. That's because Butler Monsterz products remain a relevant solution for patients of all ages, as this line capitalizes on an opportunity to engage with patients in a way that extends from the chair to home. Utilizing this approach provides patients with an easy-to-follow, effective, compliant oral hygiene routine that is oral health professional-approved.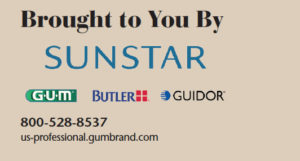 From Dimensions of Dental Hygiene. January 2018;16(1):52.