Using Miswak as an Alternative Oral Hygiene Method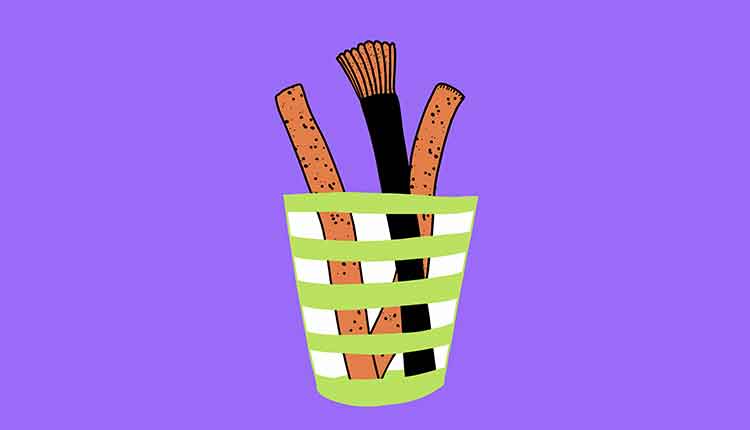 Oral health professionals recommend many methods, such as toothbrushing, flossing, and mouthrinses, to maintain oral health. Patients who are unable to implement proper oral hygiene care are at higher risk for infections such as gingivitis, periodontitis, and dental caries. Those with advanced stages of oral diseases are often prescribed medications, such as chlorhexidine gluconate mouthrinse, to help reduce further infections and overgrowth of bacteria. For patients who prefer a holistic approach, the use of miswak is a potential alternative method.
Photo Credit: Yulia Chizh / iStock / Getty Images Plus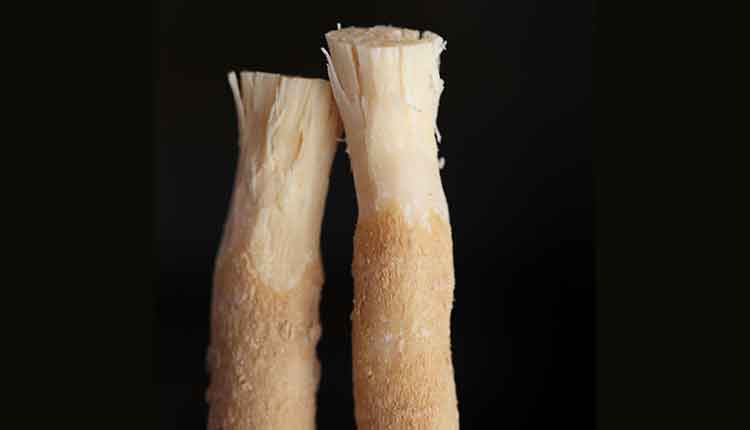 Natural Approach
Miswak is an effective tool that can be used to maintain oral health without side effects. Studies demonstrate that miswak offers several advantages including concurrent analgesic, antiplaque, antifungal, anticariogenic, and antimicrobial properties. Miswak comes in different forms, including a mouthrinse and a chewing stick. The World Health Organization recommends miswak as an adjunct for patients without access to traditional oral hygiene products. Furthermore, miswak is inexpensive and may be a great recommendation for individuals looking for a natural approach to oral hygiene care.
Photo Credit: yul38885 yul38885 / iStock / Getty Images Plus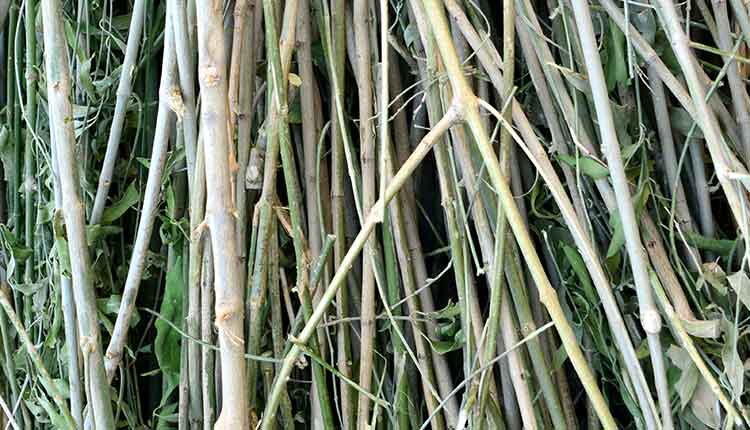 Impact on Caries Risk
The use of miswak may help to reduce the formation of caries. Miswak roots contain fluoride and gallotannins-a phenolic compound reported to be bactericidal to cariogenic bacteria. These compounds inhibit the growth of oral pathogens, particularly Streptococcus mutans, because they interfere with the streptococcal attachment to dental biofilm. In 2004, Almas and Al-Zeid conducted a clinical study in 40 healthy men to assess the antimicrobial effect of miswak on S. mutans and Lactobacilli, using a commercial caries risk test. The subjects were divided equally into four groups: miswak group, 50% miswak extract group, standardized toothbrush group, and saline group (control). Results showed a greater reduction of S. mutans in the miswak groups than in the toothbrush group. There were no significant differences in Lactobacilli count between all four groups.
Photo Credit: mtcurado / iStock / Getty Images Plus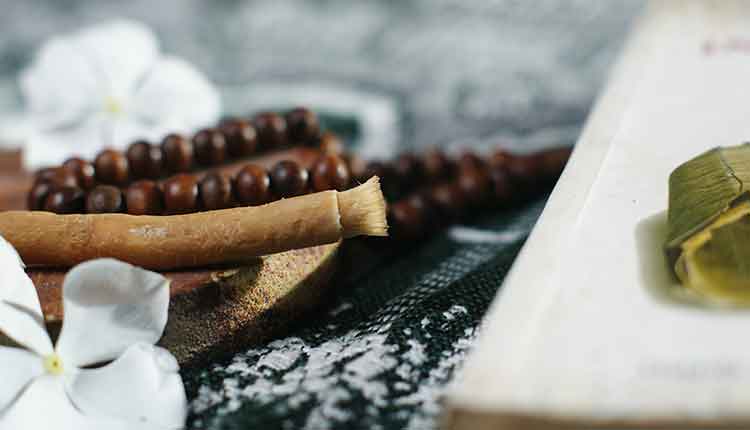 Role in Periodontal Health
In addition to caries prevention, miswak is effective in reducing dental biofilm and gingivitis when preceded by professional instructions regarding its correct use. In 2014, Malik et al conducted a clinical trial comparing the effectiveness of a miswak stick with a toothbrush in biofilm removal and gingival health. Overall, the miswak stick provided the same or even greater mechanical and chemical cleansing of oral tissues compared with a toothbrush. The results demonstrated a significant decrease in the biofilm score compared to the baseline. In 2012, Patel et al compared the effectiveness of combining both a toothbrush and miswak in removing biofilm on 30 subjects. The results showed that the biofilm score and gingival health improved significantly when using a toothbrush and miswak together in comparison to using miswak or toothbrushes alone. In both studies, oral hygiene instructions were provided to subjects. Dental hygienists need to educate patients on the proper use of a toothbrush and miswak stick for effective outcomes.
Photo Credit: Hayun Dedi Setiawan / iStock / Getty Images Plus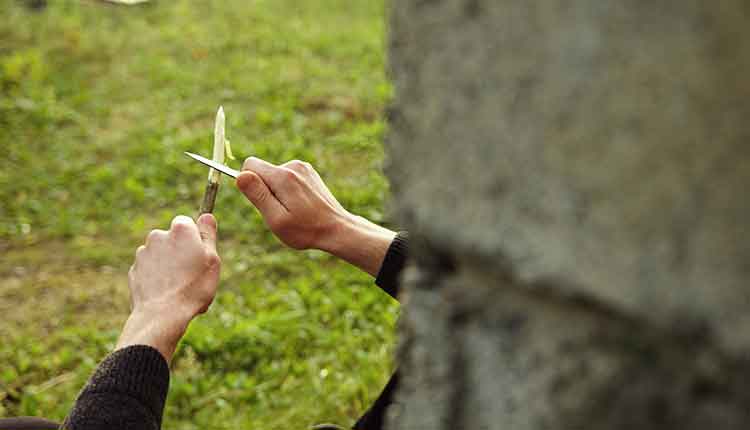 Fighting Oral Candidiasis
Miswak also has antifungal effects helpful against oral candidiasis, which commonly occurs in immunocompromised individuals. In 2008, Al-Bayati et al suggested that the antifungal effect of miswak is due to its chemical contents: chlorine, trimethylamine, alkaloid resin, and sulfur compounds. In 2002, Al-Mohaya et al assessed the relationship between miswak and oral candidiasis in renal transplant patients. The participants were classified into two groups: miswak user group (n=25) and nonmiswak user group (n=33). The results showed that eight of 33 (24.2%) nonmiswak users had oral candidiasis, which was significantly higher than one out of 25 (4%) of miswak users. Overall, renal transplant patients who used the miswak had lower prevalence of oral candidiasis than those who did not use the miswak. Moreover, miswak in the extracted phase (dried miswak and methanol mixture) still had the same antifungal effect as the miswak stick. In 2014, Naeine et al found that miswak's alcohol extracts have strong to moderate effects against Candida species, including C. albicans. This suggests that miswak may be effective in counteracting oral candidiasis in immunocompromised patients.
Photo Credit: Sefa kart / iStock / Getty Images Plus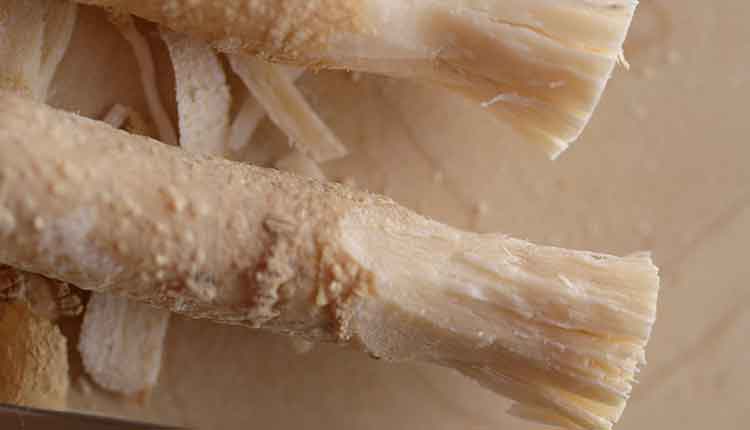 Addressing Dental Staining
Miswak's embedded crystals act as an abrasive agent by removing the pigment and biofilm on tooth surfaces. In 2017, Halib et al examined the S. persica fibers with a scanning electron microscope and energy dispersive X-ray spectroscopy. They found the miswak's fibers were composed of a spongy structure embedded with irregular-shaped crystals. The researchers further assessed the use of S. persica crystals to alleviate extrinsic tooth staining, compared to a commercial whitening toothpaste. Both the S. persica paste and toothpaste were applied to a toothbrush with a rounded brush head. Based on the whitening shade guide, the concentrated S. persica paste showed a two-shade to three-shade improvement within minutes of exposure, compared to the toothpaste, which reduced extrinsic staining by only one shade.
Photo Credit: yul38885 yul38885 / iStock / Getty Images Plus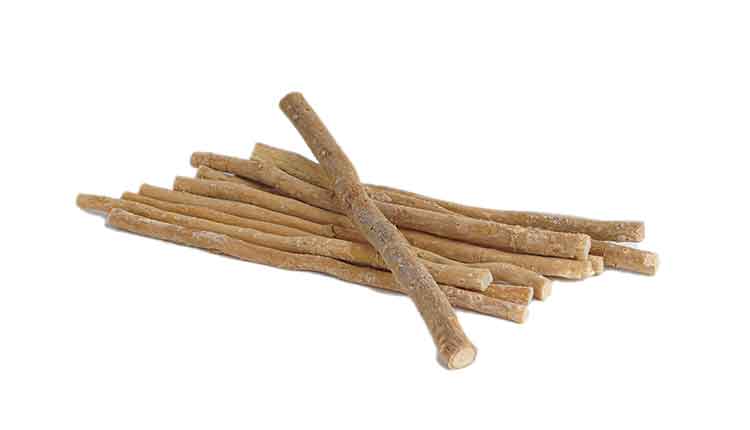 Role of Oral Health Professionals
Oral health professionals should remain current in their knowledge of miswak, among other alternative oral hygiene products, and recommend a diverse array of oral hygiene aids to improve patients' oral health. Moreover, oral health professionals can educate miswak users on proper brushing technique to prevent tooth abrasion, recession, and gingival trauma. For patients with limited access to dental care and/or in financial constraints, miswak agents, such as stick and rinses, can be recommended as an economical alternative. Lastly, oral healthcare professionals can promote miswak benefits to patients who prefer a more holistic and natural approach to oral hygiene care.
Photo Credit: ababil12 / iStock / Getty Images Plus
This information is from the article The Use of Miswak to Improve Oral Health Outcomes by Maria Mirakhmedov, RDH, BSDH; Sarah Laredo, RDH, BSDH; Anh Nguyen, RDH, BSDH; Faizan Kabani, PhD, MBA, MHA, RDH, FAADH; Lisa Mallonee, MPH, RDH, RD, LD; and Maureen Brown, RDH, MS-HIED. To read the article,
click here
.