Treating Patients With Ehlers-Danlos Syndrome
Ehlers-Danlos syndrome (EDS) represents a rare group of inherited connective tissue disorders involving the biosynthesis of collagen—the major protein building material in the body.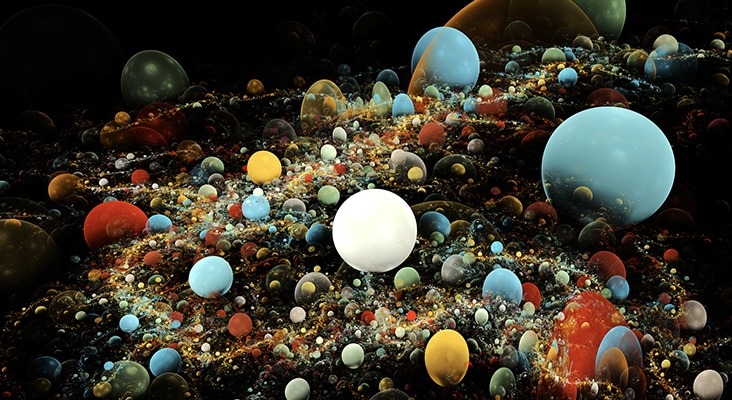 Genetic Disorder
Ehlers-Danlos syndrome (EDS) represents a rare group of inherited connective tissue disorders involving the biosynthesis of collagen—the major protein building material in the body. EDS is a multisystemic disorder affecting patients both physically and psychologically with a wide range of symptoms. The most common manifestations include hyperelasticity of the skin, hypermobility and joint pain, frail soft tissue with bruising and scarring, and chronic fatigue.
Photo Credit: Ideas_Studio / iStock / Getty Images Plus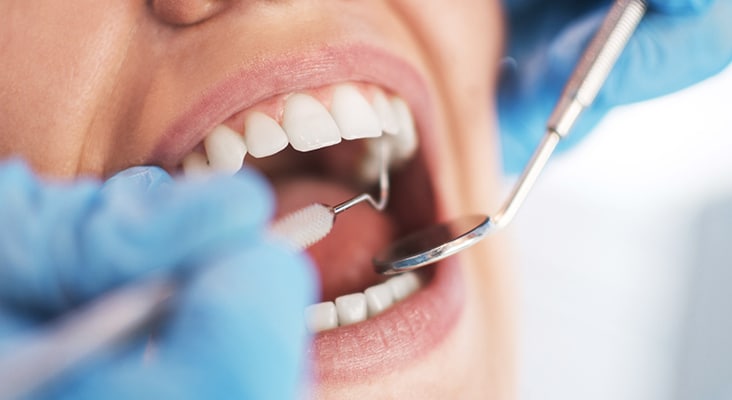 Oral Signs and Symptoms
Patients can experience a variety of oral signs and symptoms that may be related to EDS. Different degrees of fragile mucosa, temporomandibular joint (TMJ) pain and dislocations, extensive bleeding on probing, early-onset, severe periodontitis, and premature tooth loss are some of the many oral complications. Dental hygienists are in a unique position to identify, treat, and refer patients who present with suspected or confirmed EDS. Dental hygiene treatment planning must cautiously consider and address each symptom in order to provide safe oral care. Validating patient concerns and providing dental hygiene care and referral to other health care providers may support well-being for this patient population.
Photo Credit: Bojan89 / iStock / Getty Images Plus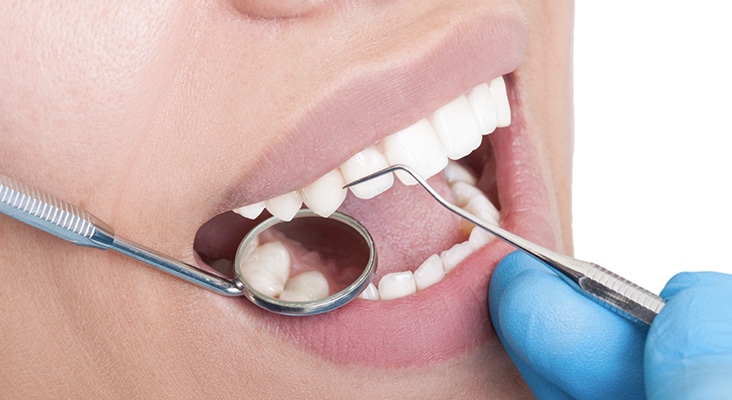 Diagnosis
EDS diagnosis is based primarily on clinical signs and symptoms of joint hypermobility, joint dislocations, easy bruising, joint and limb pain, chronic fatigue, and family history. Although many gene mutations have been identified for various types of EDS, not all cases within a particular type will present with the gene mutation. Genetic testing and counseling may be warranted in some cases to assist in diagnosis. The periodontitis type of EDS (formerly VIII) has been associated with a dominant inherited factor because of the strong familial patterns in multiple generations. When multiple family members present with rapidly progressive aggressive periodontitis, the genetic factor could be the periodontitis type of EDS.
Photo Credit: Catalin205 / iStock / Getty Images Plus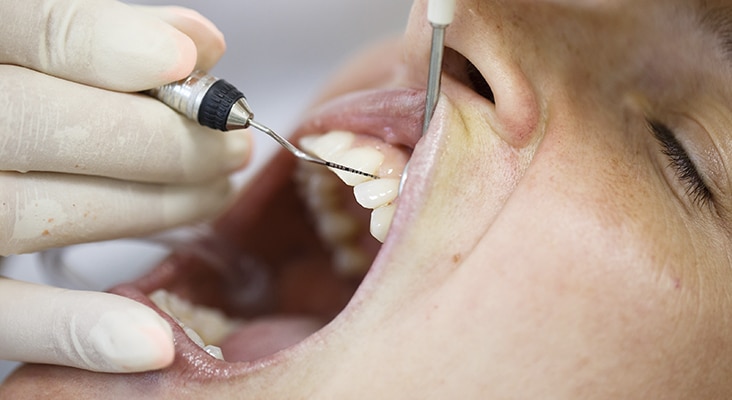 Periodontal Health at Risk
Due to the prevalence and aggressiveness of periodontitis for many patients with vascular- and periodontitis-type EDS, careful and frequent oral assessment must be conducted to address relevant changes. Children with periodontitis-type EDS are highly susceptible to gingival recession on primary and permanent dentition, gingival bleeding after brushing, and premature tooth loss. Intraoral exams for vascular-type EDS may reveal gingival thinness and transparency and excessive bleeding on probing. Early diagnosis of periodontal conditions with appropriate interventions support the long-term prognosis. Treatment includes: nutritional counseling; education on the oral and systemic effects of EDS; demonstration of oral self-care techniques; nonsurgical periodontal therapy or prophylaxis, possibly in conjunction with systemic antibiotics; topical fluoride application; frequent recare intervals; and physician or periodontist referral.
Photo Credit: zlikovec / iStock / Getty Images Plus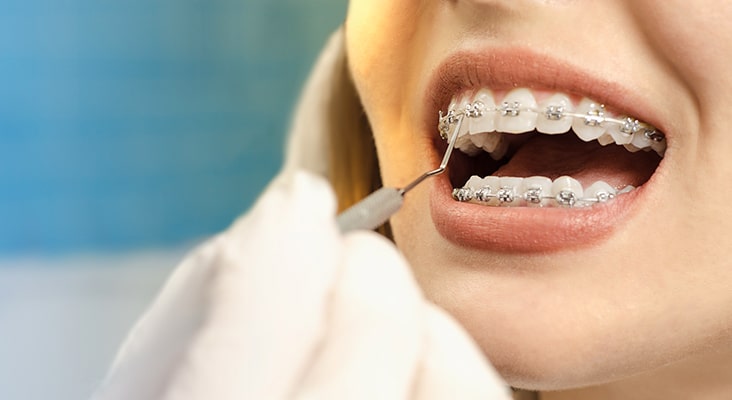 Additional Oral Health Considerations
Even with periodontal treatment, patients with periodontitis type EDS can prematurely lose teeth. Blood tests to establish bleeding coagulation time should be performed prior to oral surgery procedures—such as extractions—due to the possibility of bleeding problems. During orthodontic treatment, patients must be carefully monitored because of the increased likelihood of bone resorption. Additionally, orthodontic treatment is likely to relapse in this population, so patients should be encouraged to wear retainers and comply with treatment. Treatment for temporomandibular disorder includes eating soft foods, avoiding wide or straining jaw movements, using ice packs to alleviate pain, and avoiding any type of occlusal adjustment to the dentition. If possible, noninvasive treatment is best due to the fragility of the tissue and the high risk of excessive scar tissue formation.
Photo Credit: Phoenixns / iStock / Getty Images Plus
This information is from the article "Caring For Patients with Ehlers-Danlos Syndrome" by Darlene J. Swigart, EPDH, MS. To read the article,
click here
.