The Midlevel Practitioner Moves Forward
The Commission on Dental Accreditation's decision to implement accreditation standards for dental therapy education cements the role of expanded workforce models in solving the access-to-care problem.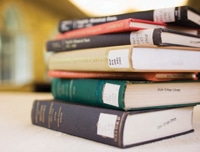 Following a lengthy period of review, public commentary, discussion, and intense scrutiny by proponents, opponents, and organizations such as the Federal Trade Commission, the Commission on Dental Accreditation (CODA) voted to implement accreditation standards for dental therapy education in the United States on August 7, 2015.1 This is the critical next step in advancing the implementation of dental therapy programs across the US and improving access to quality oral health care for the many underserved patients in this country. In the short term, CODA accreditation standards will assist the three states where dental therapy programs are already legal—Alaska, Maine, and Minnesota—to become nationally accredited. This will eventually lead to flexibility and mobility for dental therapists across the country. In addition, these CODA accreditation standards will provide guidance and affirmation to policy makers, funders, insurers, and educators in the states that are currently considering implementation of dental therapy programs to improve access to care and overall oral health for underserved residents. This includes, Hawaii, Kansas, Massachusetts, New Mexico, North Dakota, Ohio, Oregon, South Carolina, Texas, and Vermont. Finally, these national standards may provide impetus for other states that have not yet considered dental therapists as a member of the oral health care team.
In order to fully understand what this news means to dentistry, a solid definition of dental therapist must be provided. According to Koppleman,2 "A mid-level dental practitioner works under the supervision of a licensed dentist and is a member of the oral health care team who is educated to provide evaluative, preventive, restorative, and minor surgical dental care within his or her scope of practice." A wide variety of dental therapist models are being implemented and proposed across the US. And what are the implications of implementing dental therapists into dental practice for both the education and the practice of dental hygiene and dentistry? CODA Accreditation Standard 2.1 for dental therapists states: "The curriculum must include at least 3 academic years of full-time instruction or its equivalent at the post-secondary college level."1 From my perspective, the dental hygiene-based model currently in place in Minnesota is essentially 6 years; similarly, Maine allows for a 2-year program for candidates with a dental hygiene degree. To me, this is just too long in terms of educational preparation and, therefore, too expensive and potentially out of reach of applicants who represent the communities most in need of improved access. In these early stages of implementation, providing a career track option for already trained dental hygienists to pursue more education to become a therapist makes sense. But I think the existing 6-year model programs need to be discontinued and an alternative educational pathway developed that combines dental hygiene education with dental therapy education in a 3-year to 4-year time span, consistent with CODA standards. There is no evidence that degree creep, or requiring higher degrees than are needed to perform a job, does anything to improve public health. But it does potentially increase the cost of care. In addition, the dental hygiene profession currently does not have the racial, ethnic, geographic, and socioeconomic diversity of the current and future patient mix in the US. The success of the Alaska dental therapy model is based somewhat on clinicians having a strong link and sense of cultural competency for the local Alaska Native population. Dental hygiene-based dental therapy educational programs need to work harder to attract similar applicants to their programs so students better reflect the public they are serving.
COLLABORATION IS KEY
For the dental profession, great strides have been made over the past two decades in increasing diversity of the dental workforce, but this must continue. More important, dental students need to learn how to collaborate with and supervise dental therapists while in dental school. Dental educators need to continue to enhance the use of evidence-based criteria for clinical education including evidence about the safety and efficacy of dental therapists. Dental schools must provide stronger education in the preventive sciences, including cultural competency, oral health literacy, and motivational interviewing—skills possessed by dental therapists. Another key issue is related to workforce numbers. Are we being smart in producing more dentists when reports of the past few years indicate that dentists in private practice are not busy and are incurring significant debt?3,4 Are more dentists the answer to the access-to-care problem when many private practice dentists report problems keeping a full schedule? Dentists are the most expensive member of the dental team. The US may be better off following the Netherlands' lead in reducing the number of dentists but increasing the length of dental education to allow dentists to possess more skills and competencies.5 Further, the Netherlands increased the number of allied and dental therapy graduates, who are much less expensive oral health care team members. Dental therapists can take care of many oral health problems, leaving the dentist to focus on the more complex procedures.
Many opponents of midlevel practitioners offer lots of "opinions" and "feelings" about the perceived shortcomings of dental therapists, but they can't provide evidence to support their concerns. The international evidence about safety and efficacy is overwhelming. Dental therapists have been practicing in more than 50 countries, including the US, Canada, England, Australia, New Zealand, and the Netherlands.5 The evidence base generated from the use of dental therapists in Alaska and Minnesota is small, limited to only about 10 years of experience, but it is very convincing. Dental therapists as members of dentist-led teams are safe, cost effective, and well accepted by patients.2 If dentistry prides itself on being an evidence-based profession, then the available evidence should be analyzed and further decisions based on these outcomes. While this debate rages on, the public suffers with continued lack of access to quality oral health care, more hospital emergency department visits for dental problems, more missed school and work days, more pain and suffering, and more deaths from preventable dental conditions.
---
WHAT EXPERTS SAY…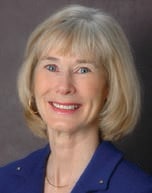 This is a natural educational progression for dental hygienists with passion and interest in community and public health who have a desire to work collaboratively with dentists and other health care professionals to meet unmet needs of all populations. Dental hygienists have a solid oral health foundation and are proficient in many competencies that need to be taught in models that do not begin with a licensed dental hygienist. An advanced practice dental hygienist with dental therapy competencies will support all members of the dental team in improving the general well-being and oral health of the public.
Colleen M. Brickle, RDH, RF, EdD, is the dean of health sciences at Normandale Community College in Bloomington, Minnesota, and the founder of the first dental hygiene-based dental therapist model in the United States.
---
WHAT EXPERTS SAY…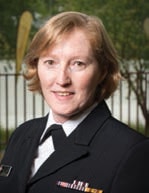 The Commission on Dental Accreditation standards are validation of the need to advance dental teams in the United States. The Alaska Tribal Health System has long understood the need for a change, having been the first in the country to utilize dental therapists to address significant access-to-care issues and overwhelming unmet prevention and treatment needs. The Commission's actions provide a mechanism to ensure quality educational standards and a secure foundation for this new-to-the-US profession. For our Alaska students, it means they will soon get college credit for their studies and for the dental health aide therapist educational program, it is a critical step toward sustainability. This is good news for Alaska Native people who see dental therapy as part of their vision that Alaska Native people will be the healthiest in the world.
Mary Williard, DDS, is the director of the Alaska dental health aide therapist program—the first dental therapy model in the US —for the Alaska Native Tribal Health Consortium in Anchorage, Alaska.
---
REFERENCES
CODA Accreditation Standards for Dental Therapy. Available at: ada.org/~/media/CODA/Files/dt.ashx. Accessed September 21, 2015.
Koppleman J. The Impact of Dental Therapists on Health Center Economics. Available at: nnoha.org/nnoha-content/uploads/2014/08/Impact-of-dental-therapists_combined_final.pdf. Accessed September 21, 2015.
American Dental Association Health Policy Institute. Characteristics of Private Dental Practices. Available at: ada.org/en/science-research/health-policy-institute/data-center/dental-practice. Accessed September 21, 2015.
Vujicic, M. Rethinking dentist shortages. J Am Dent Assoc. 2015;146:347–349.
Nash DA, Friedman JW, Kavita MR, Robinson PG. A Review of the Global Literature on Dental Therapists. Battle Creek, Michigan: W.K. Kellogg Foundation; 2012.
---
From Perspectives on the Midlevel Practitioner, a supplement to Dimensions of Dental Hygiene. October 2015;12(10):22–24.